Distributed Power Plants
Cogeneration Power Plants: Produce Your Own Electricity and Heat – Independent and Eco-Friendly MWM Cogeneration Systems
A cogeneration power plant is a modular combined heat and power (CHP) plant solution for the generation of electricity and heat, which is preferably operated on the site where the electricity and heat are consumed, yet it can also feed useful heat into a district heating network. The advantage of combined heat and power over the separate production of electrical power and heat lies in the significantly higher utilization of the primary energy.
MWM stands for highly-efficient and eco-friendly combined heat and power (CHP) plants for distributed power generation, and has 150 years of experience in the development and optimization of gas engines for natural gas, biogas and other special gases.
Our Compelling Range for Your Cogeneration Plants (CHP)
Our portfolio encompasses customer-specific power plant solutions, complete turnkey systems, container cogeneration plants, flexible Modular Power Plants for quick, economical and eco-friendly deployment on-site, along with gas engines and gensets in a variety of power classes.
MWM power plant solutions are the perfect choice for you if you want to invest in energy-efficient and environmentally sound MWM energy solutions for the future growth of your company. We are also gladly available to you to provide personal consultation.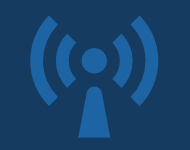 MWM Newsflash
Subscribe to our newsletter to find out the latest about MWM gas engines and gensets as well as important information about decentralized energy generation and CHP units.
Subscribe now