This is MWM
MWM – a Major Brand With 150 Years of Experience in Distributed Energy Generation
Since 1871, we have been developing and producing sustainable gas engines and gensets in Mannheim. With its MWM brand, Caterpillar Energy Solutions can look back on a tradition more than 150 years old, always guided by the pioneer spirit of our founders, Carl Benz and August Ritter. The enthusiasm and innovative strength of our engineers have always continued to yield new cutting-edge solutions. They contributed to MWM's becoming what it is today, one of the leading and most renowned brands in the field of gas engines and gensets.

We thus continued to improve the output rating, efficiency and reliability of the MWM cogeneration systems and gas engines that are distributed from Mannheim throughout the globe today. The result: We have become one of the world's leading suppliers of highly efficient and eco-friendly complete systems for distributed energy and heat generation (combined heat and power, cogeneration systems).

With our deep understanding of the entire value chain, we are a reliable partner in the development of customized and efficient energy solutions.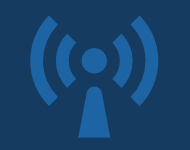 MWM

Newsflash
Subscribe to our newsletter to find out the latest about MWM gas engines and gensets as well as important information about decentralized energy generation and CHP units.
Subscribe now