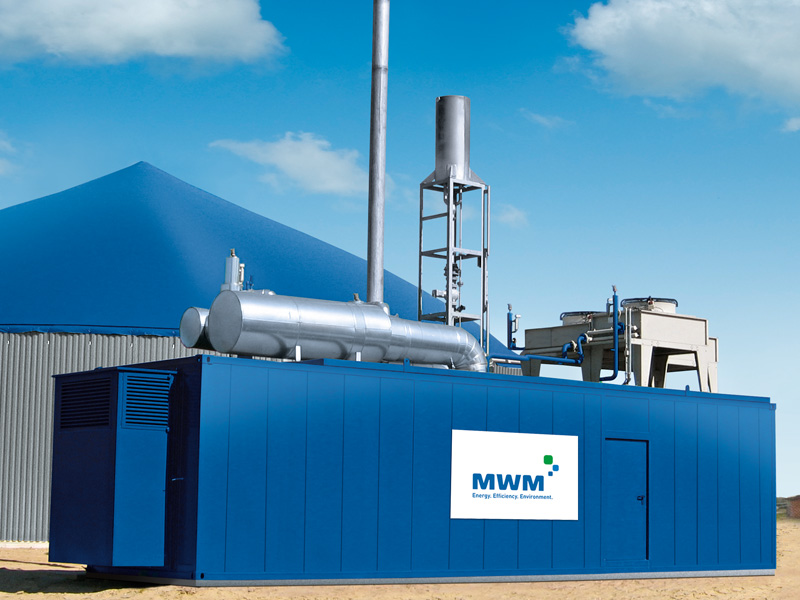 Container Cogeneration Plant
MWM Compact Modules
Compact modules for the TCG 3016, TCG 3020 and TCG 2020 gas engines. Complete turnkey systems for special applications.
Available for the TCG 3016, TCG 3020 and TCG 2020 gas engine series
Optimized for reliable smooth operation and fast service work
planning, configuration, installation, service – all from one source
Container Cogeneration Plant
Compelling Arguments – Features at a Glance
Available for the TCG 3016, TCG 3020 and TCG 2020 gas engine series
Short planning time
Mainly deployed in Germany and Europe for biogas and cogeneration systems
Complete turnkey systems – planning, configuration, installation, service – all from one source.
270 containers with 245 MWel have already been installed worldwide.
Comprehensive plant concept
Optimal and flexible system design
Low maintenance costs and a longer lifecycle
Low installation costs
Description – Container Cogeneration Plant
Turnkey Systems Enable Quick Availability, Low Costs
Much shorter planning, building, and commissioning times
Lower investment costs, especially in the case of plant extensions
Risk mitigation, as containers are easier to disassemble and reuse
Suitable for temporary use, e.g. in testing or construction phase
Plants can easily be adapted to changing levels of gas by adding or removing containers (e.g. for landfill or sewage gas)
Comprehensive Plant Concept
More Gain through Optimum Tuning of All Components
Control of the entire system with the MWM TEM Evo system; all control circuits are perfectly tuned to each other
Optimum service by MWM, the manufacturer of the genset and of the plant; additionally, this ensures access to all further developments and product enhancements
International certifications allow deployment around the globe, e.g. CE, Russia, Kazakhstan, Eastern Europe, Canada (CSA)
High reliability through container quality "made in Germany"
Optimum, Flexible Design
Optimum Plant Configuration According to Customer Needs
CHP or power containers
Gas compressor and gas refrigeration dryer (if necessary)
Optional connection for propane supply
Gas mixers and gas trains tuned to the respective gas quality
Compliance with formaldehyde limits pursuant to the German Renewable Energies Act (EEG) through active carbon desulphurization and catalysts
Low Maintenance Costs, More Operation Time
Smart Container Concept Facilitates Daily Operation
Welded steel construction with smooth wall panels and space-saving heat and noise insulation; noise-insulated, air-conditioned control room
Brackets for fastening hoisting gear
Rails in the container floor and fully opening door for quick disassembly of the genset
Container floor serves as oil sump if necessary
Longer maintenance intervals through biogas processing
High Availability
High Availability and Low Service Costs through Optimum Setup and Long Maintenance Intervals
Ventilation and circulation control ensure optimum intake air temperatures, even if outside temperature is very high or low
High pressure in container reduces amount of dust
Cable exits under the switch cabinets, connections for gas and heating water in the side panel
Roof components can be pre-assembled or delivered in modules in order to minimize transport costs
Low Installation Costs
Low Installation Costs through Compact Setup of TCG 2032
Pre-manufactured components directly from the manufacturer ensure quick and easy assembly on site
Identical setup of the individual modules facilitates flexible adjustment of the plant output
Modest need for space through compact design
Plant planning and building from one source guarantees smooth, cost-efficient project rollout
Specifications
Dimensions and Weights – TCG 2016 C
Engine type
V08
V12
V16
Length
mm
10,973
12,192
12,192
Width
mm
3,000
3,000
3,000
Height
mm
3,000
3,000
3,000
Weight
kg
22,000
25,000
28,000
Dimensions and Weights – TCG 2020
Engine type
V12
V16
Length
mm
15,000*
15,000*
Width
mm
3,000
3,000
Height
mm
3,000
3,000
Weight
kg
52,000
56,000
* Depending on frequency and voltage of the alternator the air module is exceeding the container shell by up to 2.3 m
Brochures
Complete MWM Container solutions: read about intelligent and complete turnkey systems for decentralized energy generation (combined heat and power plants – CHP). The components are configured to your individual needs. Planning, configuration, installation, service – all from one source.
Container
Click this brochure to access the digital publishing platform issuu.com. This website is governed by the issuu Privacy Policy.
All languages on issuu: DE | EN | FR
Download PDF: DE | EN | FR