Jobs & Career
Working at Caterpillar Energy Solutions in Germany
We are seeking open-minded, interested and committed individuals who are willing to dedicate themselves with determination and enthusiasm to our products and solutions. People who are prepared to rise to the challenges of sustainable and efficient power generation.
Would you like to work for us? Then follow this link to the career pages of Caterpillar, Inc.: www.caterpillar.com/en/careers.html.
Innovation Unleashed Through Diversity
The powerful MWM gas engines, products, and system solutions are backed by a team of more than 1,300 MWM employees. Together, we are dedicated to the ongoing optimization and improvement of our brand products in order to assist our customers as effectively as possible. Besides our wide range of gas engines and products, we are proud of the diversity of the MWM team.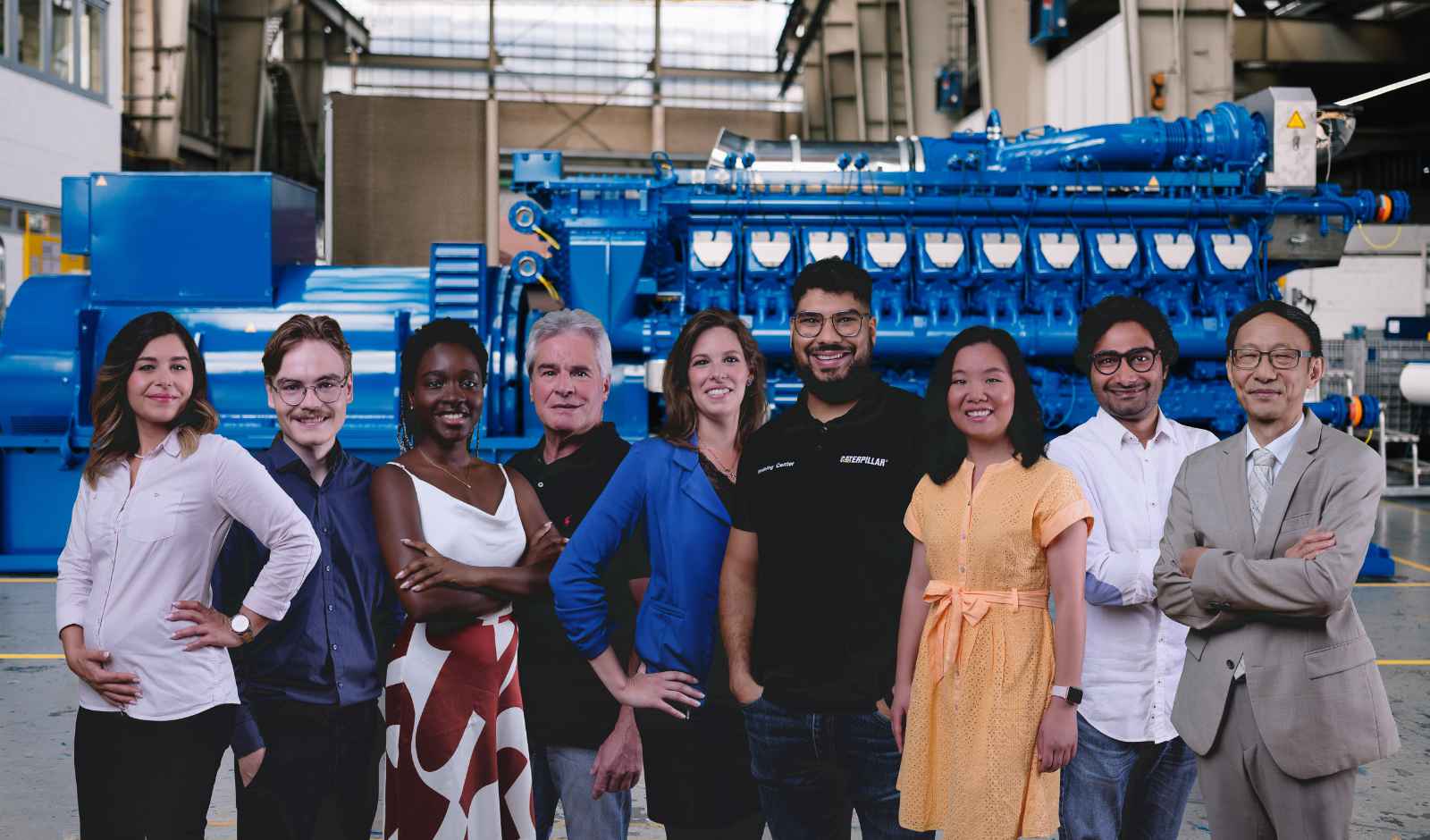 The MWM employees come from more than 28 nations. From trainees to experienced, long-standing employees, the team behind the MWM brand unites various ages and nationalities. This combination of individual talents, experiences, and backgrounds forms the basis for a working environment that not only produces new ideas, but also promotes cohesion and team spirit. It is obvious that people can only demonstrate personal initiative and contribute their ideas and talents in a working environment marked by respect and trust. To gain and protect this atmosphere of trust, we strongly reject all kinds of prejudice, e.g. with respect to gender, nationality, religion, and sexual orientation, and we stand behind each and every one of our employees.
One of the steps that has been taken to strengthen the gender equality at Caterpillar Energy Solutions is the establishment of the employee group "Women's Initiative Network" (WIN). By means of WIN, Caterpillar endeavors to ensure equal promotion of female employees, helping them to qualify for executive positions in the company. The initiative encourages women to embark on a career with Caterpillar and actively drafts policies and procedures for the improved support of women who would like to join the company or resume their profession.
The challenges of the future and the growing demand for sustainable energy generation go hand in hand with elevated requirements for new technologies and solution approaches. We are convinced that on a long-term basis, diversity is the key to innovation and our ability to develop engines, products, and systems for the energy generation of tomorrow.