Thomas Wilkens on the MWM Brand: Brand Management an Important Success Factor
Brand Management Critical Strategic Component in Global Competition
Engineering is an industry marked by technological innovation and high-quality products. In this context, brand management plays an important role in distinguishing a company from competitors, building customer trust, and establishing lasting customer relationships.
A strong brand delivers numerous benefits to medium-sized engineering companies like Caterpillar Energy Solutions with its MWM brand. It serves as a guarantee of quality, reliability, and innovation, which is very important for the customers in this industry who depend on efficient, durable products. An established brand can strengthen the trust of the customers and encourage them to enter long-term business relationships. Moreover, a strong brand helps a company to reinforce its market positioning and distinguish itself from its competitors. This is especially vital in view of the intensive competition that often exists in the engineering industry.
Consistent Brand Identity
Brand management in medium-sized engineering companies comprises various aspects, such as the development of a clear-cut brand strategy, the definition of brand values and propositions, and the establishment of a consistent brand identity. The objective is to systematically communicate the brand message to the target group and to achieve a strong brand positioning. In this process, the use of suitable communication channels—such as the online presence, specialized trade shows, and specialized publications—is of great importance.
Though medium-sized engineering companies often do not have the same financial resources as large corporations, they can nevertheless ensure strong brand management. By means of smart strategic alignment and targeted investments in brand communication, they can achieve a sustainable effect and boost their market presence.
Three Questions for Thomas Wilkens
About Thomas Wilkens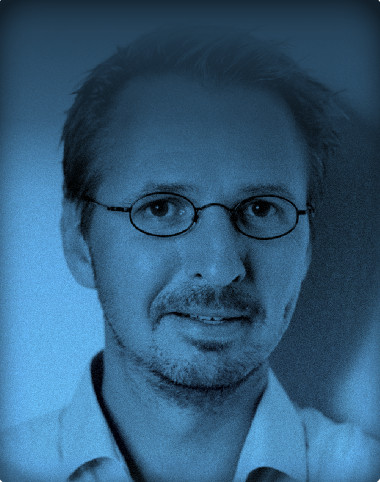 Thomas Wilkens – Managing Director of wilkens communications gmbh
Thomas Wilkens is the founder and creative mind of wilkens communication gmbh. With more than 20 years of experience in B2B and B2C brand communication, he has gained a fine reputation and has elaborated projects for various renowned companies, such as Siemens, ABB, CWS, Procter & Gamble, Nestlé, and Pepsico.
Thomas Wilkens has been coaching the MWM brand since 2011. Over the years, he has greatly contributed to the further development of the brand identity and brand presence, always with the goal of achieving strong identification within the company, high market visibility, and a leading position of the company in its subject area.
As a sparring partner, wilkens communication gmbh actively supports its customers both in the reflection process and in the implementation. Thanks to the entire team's long-standing experience, the agency is able to set valuable impulses, develop robust strategies, and implement these strategies in a sustainable manner.
MWM History. Future Needs Tradition.
More about the history of the company, the MWM brand and the experience in developing and optimizing stationary gas engines.
Read more