Intergen, MWM Distributor for Italy, Installs another Cogeneration Power Plant with MWM TCG 2020 Gas Engine for Renowned Cheese Manufacturer IGOR
Mannheim, September 06, 2018
Back in 2015, the Italian food manufacturer IGOR—world-famous especially for its gorgonzola cheese—purchased a TCG 2020 V20 250 NOx gas engine with an output of 2,000 kWel from MWM distributor Intergen. In 2017, this MWM genset was in operation for a total of 8,490 hours. 
In recent years, the expansion of the production space to 50,000 m2 has pushed up the demand for power and heat energy. The key considerations for the expansion of the existing CHP (combined heat and power) plant for distributed energy generation included energy efficiency, flexibility and security of the energy supply, and reduced emissions.
Maximum Operating Flexibility and Energy Efficiency in Combined Heat and Power Generation with Gas Engines: Modular Cogeneration Power Plants
The new gas engine for the cogeneration power plant comes from the TCG 2020 V16 250 NOx series. The power genset boasts an electrical efficiency of about 42.2 percent and a thermal efficiency of about 44.6 percent. The new MWM cogeneration power plant will be integrated in the existing distributed energy generation plant. The two units of the combined heat and power plant, which are designed for isolated operation, can thus be deployed separately or together for maximum operating flexibility and easy maintenance of the CHP plant.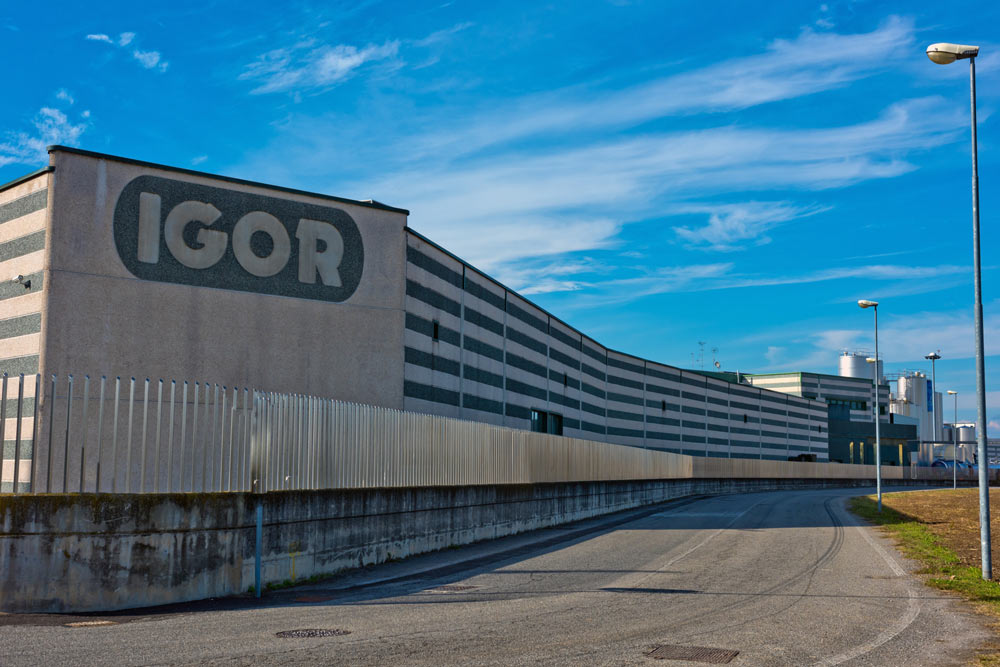 The cheese manufacturer IGOR in Cameri, Piedmont, Italy (© IGOR)
The heat energy gained in the form of steam and hot water is used for dairy product manufacturing processes such as the pasteurization and washing and sterilization of containers. 
Apart from generating electrical energy and heat at the point of consumption, the modular combined heat and power plants enable the feed-in of heat into a district heat network. 
Optimum Energy Security and Availability of CHP Plants with Digital Gas Engines and Power Plant Control
Following the installation of the new CHP plant, a full-service agreement was concluded for a term of eight years. Among other things, the MWM partner Intergen will continually monitor the cogeneration power plant in order to ensure maximum performance and productivity of the CHP plant and achieve maximum energy security. 
The digital control of the CHP plant operation takes place from Intergen's control center on a 24/7 basis on 365 days a year. From here, the specialists for distributed energy solutions are able to optimize operations, solve minor problems, conduct remote diagnoses, and dispatch a local maintenance team in critical cases. 
As a trendsetter in the field of digitization of CHP plants, Intergen will thus enable maximum efficiency and availability of another combined heat and power plant from MWM with the help of fully integrated digital MWM gas engine and power plant controls.
Further information:
Contact Media
Aljoscha Kertesz
Manager Communications
T +49 6 21/3 84 – 87 48
E press@mwm.net
Frank Fuhrmann
Online Editor
Member of DPV / German Press Association
T +49 6 21/3 84 – 86 33
E press@mwm.net