Under the Banner of Flexibilization and Digitization: MWM Presents Innovative Gas Engines at the E-world 2019 (Smart City & Climate Solutions)
Mannheim, January 31, 2019
On February 5-7, 2019, Caterpillar Energy Solutions will again participate in the "E-world energy & water" with its MWM brand, presenting solutions for the field of distributed energy generation. The MWM booth will highlight the new MWM TCG 3020 V20 and TCG 3016 gas engines as well as the flexible use of gas engines in the energy industry. At booth 100 in hall 2, the MWM experts will be pleased to answer questions regarding the gas engines and provide information on the plant periphery, which is designed for flex operation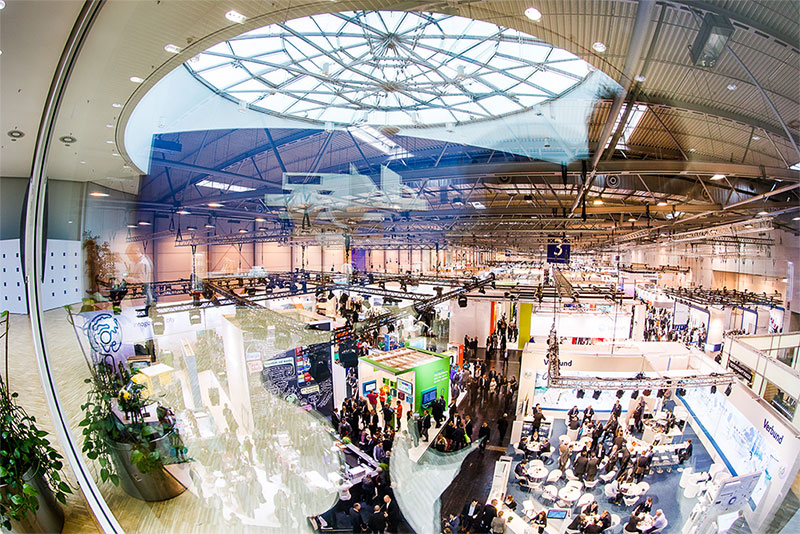 Photo: © E-world energy & water, Photographer: Udo Geisler
The flexibilization of the energy generation according to the requirements of the energy market will become increasingly important in the future. This is also evident from the latest findings of the federal government's coal commission. The MWM gas engines can adapt to the individual challenges associated with customers' energy concepts and can be used with various gas types and grades. Our custom-tailored products stand for high efficiency and profitability in a wide range of application areas. For example, consider the fast ramp-up option of the TCG 2032B V16, which is capable of going from 0 to 100 percent performance in only 270 seconds. In this way, grid operators can quickly call off energy in order to respond to peak grid loads.
With its output of 2,300 kWel, the newly launched TCG 3020 V20 gas engine delivers up to 15 percent more performance than its predecessor, though its size is identical and the design has become more compact. The flexible engine can be used for natural gas, biogas, landfill gas, and propane gas applications. Additionally, the multitalent among gas engines is characterized by extremely low oil consumption, high efficiency, and low operating costs, thereby providing an optimum balance between efficiency and reliability.
The newly developed MWM gas engines of our TCG 3016 series are perfectly tuned to the challenges of Industry 4.0. The TCG 3016 operates in an output range of 400 kWel to 1,000 kWel and can be used with various gas types. The improved engine durability ensures higher reliability and availability.
Video: TCG 3016. NEW on the block.
Thanks to the fully digitized power plant control TPEM (Total Plant & Energy Management), MWM plants can be customized according to customer needs and the particular application scenario and are thus perfectly suited for the requirements of the dynamic market environment and the flexibilized energy generation. Under customer-specific service plans, the gas engines can run in normal or flex operation, thereby enabling needs-oriented energy grid feed-in.
We are looking forward to informing you about our products and services and providing you with advice on your application scenarios at our E-world booth.
For further information on the E-world 2019 and to register, visit https://www.e-world-essen.com/en/.
Further information
Contact Media
Aljoscha Kertesz
Manager Communications
T +49 6 21/3 84 – 87 48
E press@mwm.net
Frank Fuhrmann
Online Editor
Member of DPV / German Press Association
T +49 6 21/3 84 – 86 33
E press@mwm.net