Turkish Hospitals Save €400 Thousand a Year in Energy Costs: MWM TCG 3016 V16 and TCG 2020 V12 Gas Engines Generate Heat and Power in Ankara and Istanbul
Mannheim, September 28, 2021
Over the past decade, the Turkish healthcare infrastructure has been continually expanded with new hospitals. Healthcare services are to be improved continually in order to enable the best possible patient care and health support. To cover the growing demand for energy, the Turkish MWM service and sales partner İltekno İleri Teknoloji Mühendislik ve Ticaret A.Ş. has installed and commissioned two combined heat and power plants for two hospitals of the Memorial Healthcare Group. One of the plants is equipped with an MWM TCG 3016 V16 gas engine, and the other with an MWM TCG 2020 V12 gas engine.
Certification Confirms High Environmental Compatibility
The MWM TCG 3016 V16 gas engine with an output of 800 kWel was commissioned in the Ankara Çankaya Hospital. The TCG 2020 V12 gas engine with an output of 1,000 kWel was installed on the roof of the Memorial Bahçelievler Hospital. The Memorial Bahçelievler Hospital is one of the few hospitals worldwide that has been awarded LEED certification, a system of the United States Green Building Council for the rating of green buildings. The certification was granted in view of the high energy efficiency that is ensured and perpetuated by the installed combined heat and power plant with a powerful MWM TCG 2020 V12 gas engine.
The installation of the CHP plant for the Memorial Bahçelievler Hospital was performed by İltekno within only 36 hours. As the hospital is located on one of Istanbul's arterial roads, the project had to be planned well. Thanks to the quick and efficient work of the service team, the installation was completed in only 36 hours instead of the usual 4–5 days.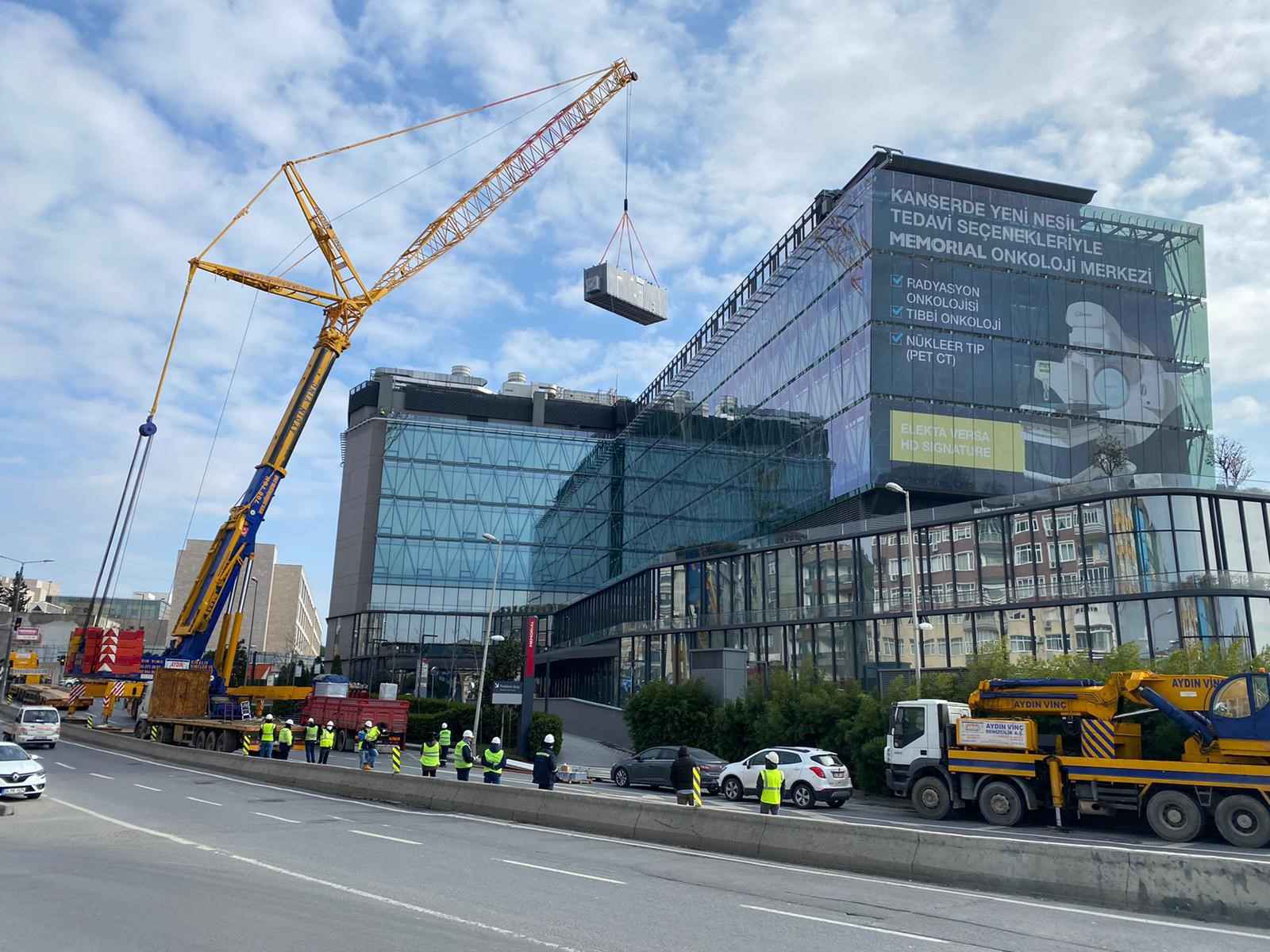 Improved Energy Efficiency and Lower Emissions
Thanks to the two gas engine-driven CHP plants at the two hospitals, the Memorial Healthcare Group saves about €400 thousand a year in power and heating costs. Additionally, due to the high efficiency of the MWM gas engines, carbon emissions are expected to be about 20 percent lower.
The well-being of hospital patients greatly depends on uninterrupted power supply and reliable emergency power supply. To cope with the growing number of patients despite limited capacities and rising fixed costs, hospitals are forced to save expenses by increasing the efficiency in certain areas, e.g. in the field of energy management, which comprises the general power demand as well as a building's heating and air-conditioning. An analysis of energy-related weaknesses can help reduce energy costs by up to 30 or 40 percent. Once the weaknesses that are not related to cogeneration have been analyzed and eliminated, the facility can start planning the rollout of an internal cogeneration power plant. The use of cogeneration with natural gas optimizes the energy supply and reduces emissions, thereby providing environmental benefits.
Further information:
* You can use the link above to leave the MWM website and reach the external website of another provider (Google Ireland Limited). The data protection regulations of this provider apply there and cookies may be set by this provider. This is beyond our control. Further information can be found in our data protection declaration and in the data protection information on YouTube: https://www.google.de/intl/de/policies/privacy
Contact Media
Aljoscha Kertesz
Manager Communications
T +49 6 21/3 84 – 87 48
E press@mwm.net
Frank Fuhrmann
Online Editor
Member of DPV / German Press Association
T +49 6 21/3 84 – 86 33
E press@mwm.net