PT. Panasonic Industrial Devices Batam Again Opts for MWM TCG 2020 V16 K Gas Engines for Power Generation
Mannheim, December 9, 2021
PT. Panasonic Industrial Devices Batam (PID-BT) in Indonesia is part of the Panasonic Corporation, headquartered in Japan. The company offers services for retailers and companies that work with electronic components. Since 2011, PID-BT has been using MWM TCG 2020 V16 K gas engines to supply the company with power. In 2021, due to the positive experiences made with MWM gas engines, PID-BT again decided to order MWM TCG 2020 V16 K gas engines.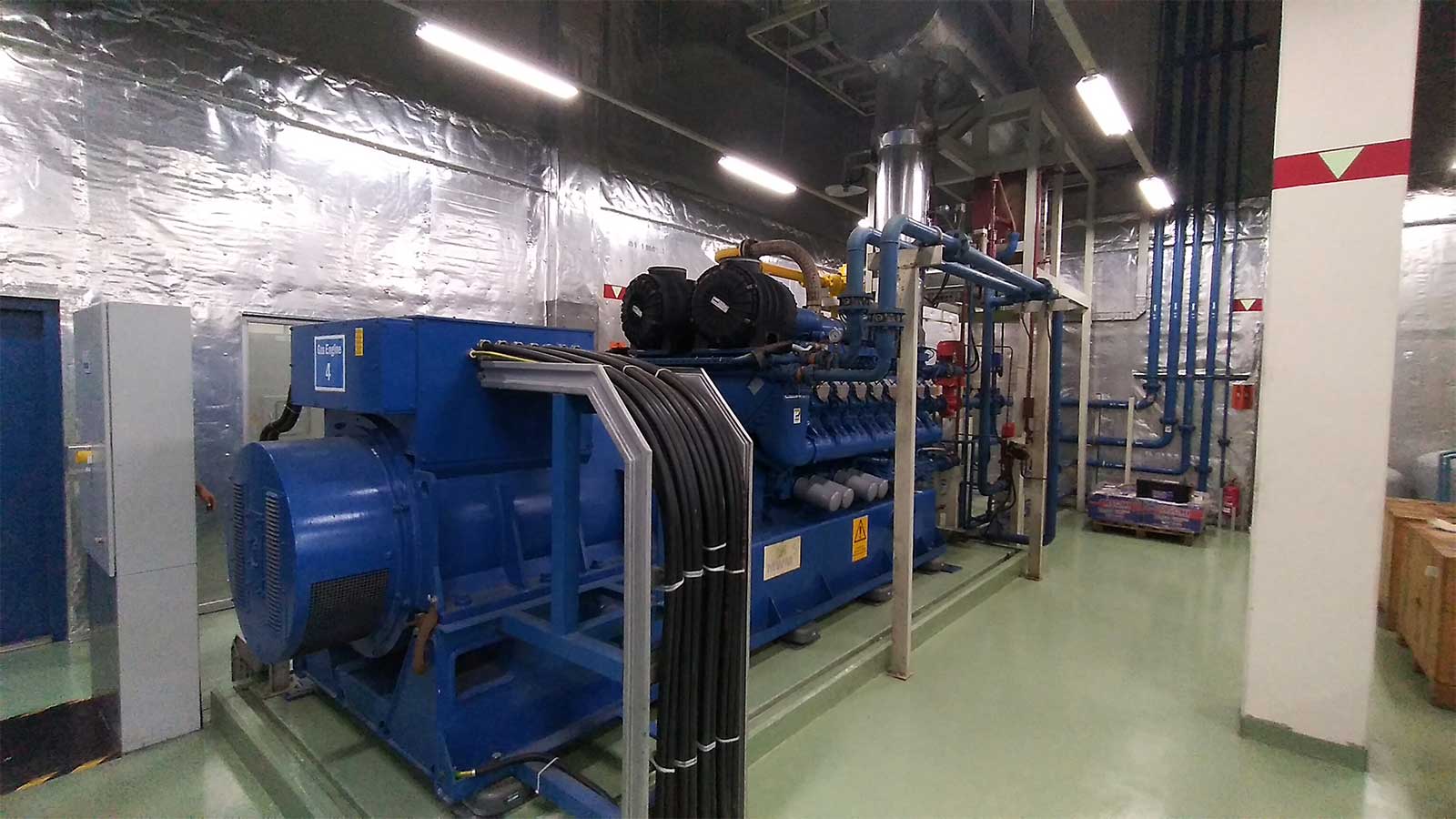 Electronics Company Supplied with Power from MWM Gas Engines Since 2011
PID-BT in Indonesia has already been generating energy with MWM gas engines for some 10 years. In 2018, two additional TCG 2020 V16 K gas engines were installed. The engines were installed by the Indonesian MWM distributor PT. Kaltimex Energy. PID-BT was highly satisfied with the performance and efficiency of the MWM gas engines, and in 2020, the company decided to replace the older engines with new models of the MWM TCG 2020 V16 K series.
The certified MWM distributor PT. Kaltimex Energy, headquartered in Jakarta, Indonesia, was founded in 1996. To date, MWM gas engines with a total output of more than 428 MW have been installed in Indonesia.
In 2016, 14 MWM TCG 2020 V20 engines were installed and commissioned in the Indonesian province of Riau to counteract the frequent power outages and energy shortages experienced in this region. Each of the MWM gas engines has a capacity of 2 MWel. Parallel operation is possible. In this way, the engines regularly generate decentralized power and heat energy. Apart from ensuring a reliable power supply, the energy generation costs are reduced, as the available resources are used more efficiently and new income opportunities can be made use of by selling the power generated by the decentralized system.
MWM TCG 2020 Gas Engines: High Reliability
MWM TCG 2020 gas engines, whose output ranges from 1,000 to 2,000 kWel, are custom-tailored to the challenges of a dynamic market setting. The models of the series meet the requirements of a broad application spectrum and ensure efficiency, reliability, flexibility, eco-compatibility, low TCO, and high profitability. The MWM TCG 2020 V16 K gas engines are designed to be highly durable.
Further information:
Contact Media
Aljoscha Kertesz
Manager Communications
T +49 6 21/3 84 – 87 48
E press@mwm.net
Frank Fuhrmann
Online Editor
Member of DPV / German Press Association
T +49 6 21/3 84 – 86 33
E press@mwm.net