Network Expansion for Improved Customer Support: MWM Distributor Kaltimex Energy Opens Another Regional Office in Bangladesh
Mannheim, April 14, 2021
The long-standing MWM distributor Kaltimex Energy Bangladesh (Pvt.) Ltd has established another office in Bangladesh, further expanding its customer service network. Currently, the more than 200 customers all over Bangladesh are supported by seven regional offices. Each regional office has a specialized MWM engineer and receives logistical support. The establishment of the new office will help Kaltimex Energy Bangladesh to ensure that the increasing number of requests of the growing range of customers will be answered within one hour.
Staying Abreast of the Growing Demands of the Energy Market
To provide MWM customers in Bangladesh with optimum advice and support, Kaltimex Energy has assigned key account managers (KAM) to each regional office as central contacts for its customers. The key account managers regularly visit the customers in order to track all spare part requests generated by their service team. To strengthen the customer bonding and to speedily follow up on requests, Kaltimex Energy keeps a sufficient quantity of spare parts on stock. This approach provides MWM customers with significant added value, as fast services and spare part delivery are vital in this competitive market.
To prepare the Kaltimex Energy Bangladesh service team even more effectively for the challenges and the growth of the MWM brand, John V. Jacob, CEO of Kaltimex Energy, regularly organizes strategy and team building events. Apart from offering opportunities for networking and interchange between the sales and service staff, these events ensure smooth operation and more effective and systematic customer care. This year, Ghulam Sumdany Don, one of the country's leading management trainers, has been commissioned to share his knowledge at the events.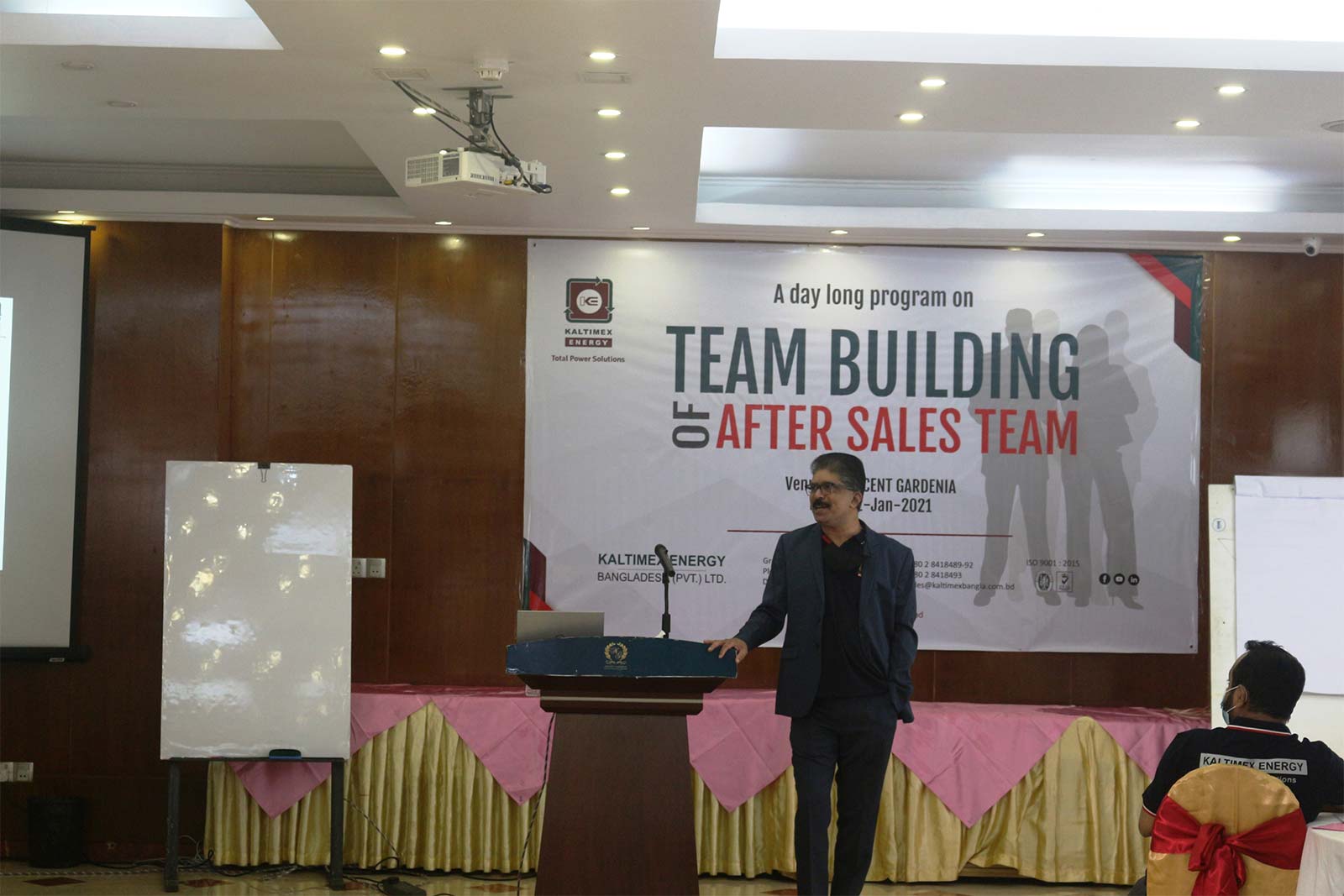 MWM Gas Engines Against Energy Bottlenecks
For 20 years, Kaltimex Energy Bangladesh (Pvt.) Ltd (KEBD) has been the authorized MWM distributor in Bangladesh and the first certified MWM sales partner in Asia. So far, the company has installed gas engines with a total output of more than 900 MW throughout the country. The commitment of Kaltimex Energy to the EP gas business in Bangladesh is evident from its achievements. In 2017, Kaltimex received the MWM distribution mandate for the Indonesian market. To date, MWM gas engines with a total output of more than 428 MW have been installed in Indonesia.
In 2016, Kaltimex Energy installed and commissioned 14 MWM TCG 2020 V20 gas engines ordered by the Indonesian electricity provider PT Perusahaan Listrik Negara within the scope of a project aiming at the prevention power outages and energy bottlenecks in Riau province. Each of the power gensets has a capacity of 2 MWel. Parallel operation is possible. In this way, the units continually generate decentralized power and heat energy.
High Performance, Optimum Efficiency
The MWM TCG 2020 gas engines in the output range from 1,000 to 2,000 kWel meet the high requirements of a wide application spectrum for the energy market. The gas engines of this series ensure efficiency, reliability, and flexibility and stand out with their environmental compatibility, low life cycle costs, and high profitability. With its best-in-class electrical and thermal efficiency, the TCG 2020 is suitable for all gas types, including natural gas, biogas, landfill gas, sewage gas, mine gas, and other gas types.
Further information:
Contact Media
Aljoscha Kertesz
Manager Communications
T +49 6 21/3 84 – 87 48
E press@mwm.net
Frank Fuhrmann
Online Editor
Member of DPV / German Press Association
T +49 6 21/3 84 – 86 33
E press@mwm.net