Modular Power Plant
The modular energy solution
Admittedly, it sounds somewhat superlative when you hear Heinrich Baas from MWM's development department speak of the Modular Power Plant. But what has now been unveiled after a two-year development period is in fact almost unbelievable: thanks to its modular power plant elements, the installation time is only 12 days each per unit. And yet that doesn't even begin to describe it.
Each MWM Modular Power Plant is a location-independent complete system in which all components are perfectly matched and prepared for quick installation – without requiring any on-site welding. What's more, all the modules are delivered to the installation site prefabricated, which greatly facilitates installation on-site (at the construction site). It means that precision assembly even in locations with limited infrastructure is no problem. These parameters were especially important to the development team, because at the end of the day, the product should be exceptional.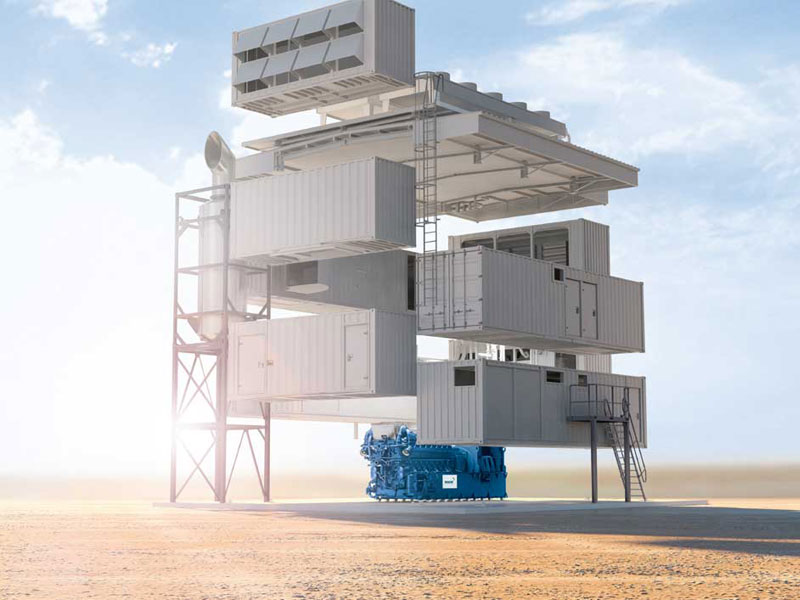 Easily installed in only 12 days: the new Modular Power Plant.
Efficiency across the board
The heart of each module is a MWM series TCG 2032 V16 gas genset with an output of 4.3 MWel, which can be reliably deployed in all natural gas and biogas applications. The gensets are designed for the highest electrical and thermal efficiency, low operating and service costs, as well as high reliability and availability. Worldwide there are already more than 600 power generators with some 2,200,000 kWel installed in various applications.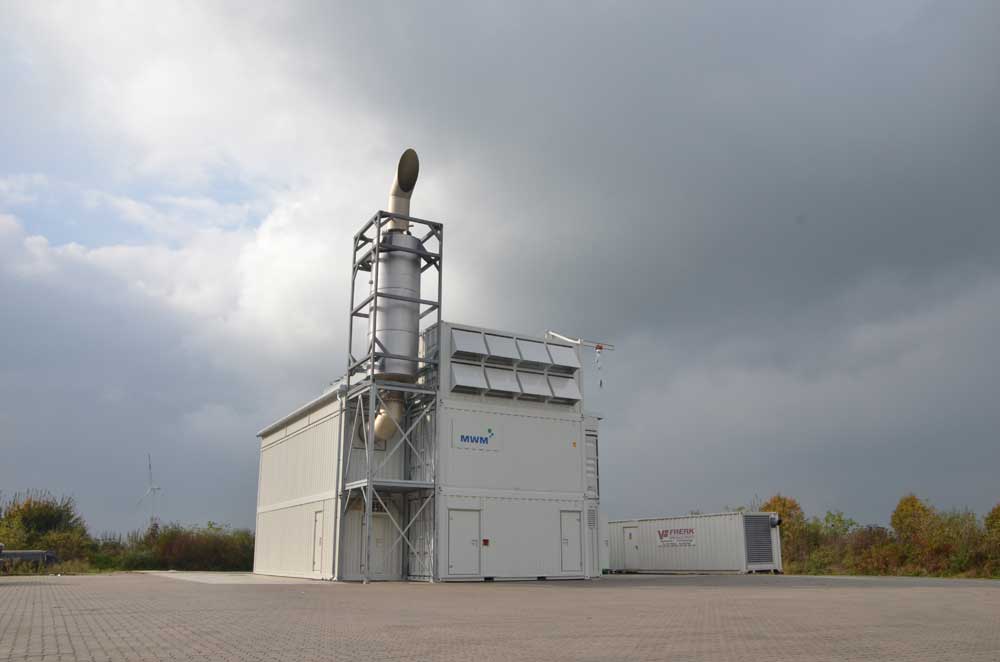 Delivered prefabricated and tailored to measure: the modules of the Modular Power Plant
Location-independent and with flexible scalability
Each Modular Power Plant can be expanded step by step to include up to six serially switched units, delivering a rated output of up to 25.8 MWel. So wherever the investor is planning his new location, one thing is already clear: he can rely on highly efficient, decentralized and mobile power generation with an overall efficiency of over 86% in natural gas operation.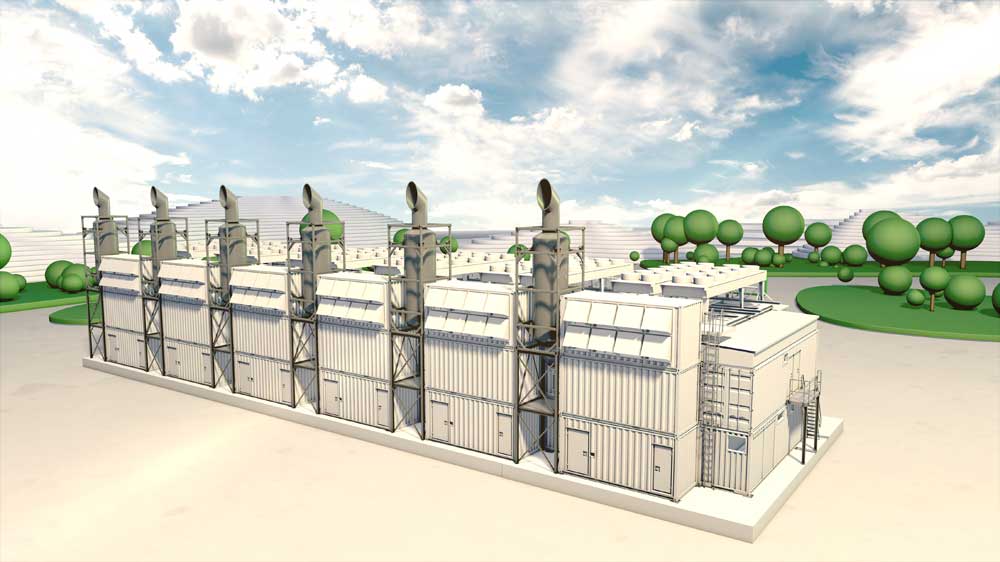 Each MWM Modular Power Plant is a complete, independent CHP with perfectly matched components.
Perfect modularity for a faster start of operations
The product advantages of the new Modular Power Plants:
Installed in just twelve days
Ideal for areas without existing infrastructure
Flexible scalability, quick disassembly if required
Advantages of credit financing due to mobile system
MWM high availability genset based on extended maintenance intervals
Short payback time
Economical power generation and reduced emissions
Fast, worldwide service
Simple, smooth order processing from planning to commissioning
MPP Product Movie
Watch our movie to obtain an even clearer picture:
MPP Product Brochure
Watch or download our brochure.