Marketing Prize for MWM Modular Power Plant
MWM wins marketing prize for the market launch of its Modular Power Plant
Caterpillar Energy Solutions GmbH was recognized on November 7, 2014 with the Rhine-Neckar Marketing Prize in the category of "Large Enterprises", and won over the renowned panel of judges with its market strategy for the new Modular Power Plant (MPP) using a "Lego modular approach to power plants." This power plant is a proprietary development consisting of pre-fabricated components, facilitating quick assembly without any major on-site construction measures. As a result, decentralized electricity and heat can be quickly made available even in lesser-developed regions. MWM stands out with its "Lego modular approach to power plants."
The marketing prize is considered the most important indicator for innovative marketing concepts, campaigns and solutions from Germany's Rhine-Neckar region. It is awarded in four categories to companies or institutions who stand out thanks to clever marketing strategies. The event treated the audience to an impressive look into what is now a 50-year history of the club, along with insights into marketing in general.
This year, the jury selected the four winners from 20 ingenious ideas. It was not an easy decision for the panel, made up of renowned business stakeholders as well as political and academic leaders from the region. Through their high-quality concepts, the award-winning companies demonstrated just how outstanding the level of marketing is from the Rhine-Neckar region.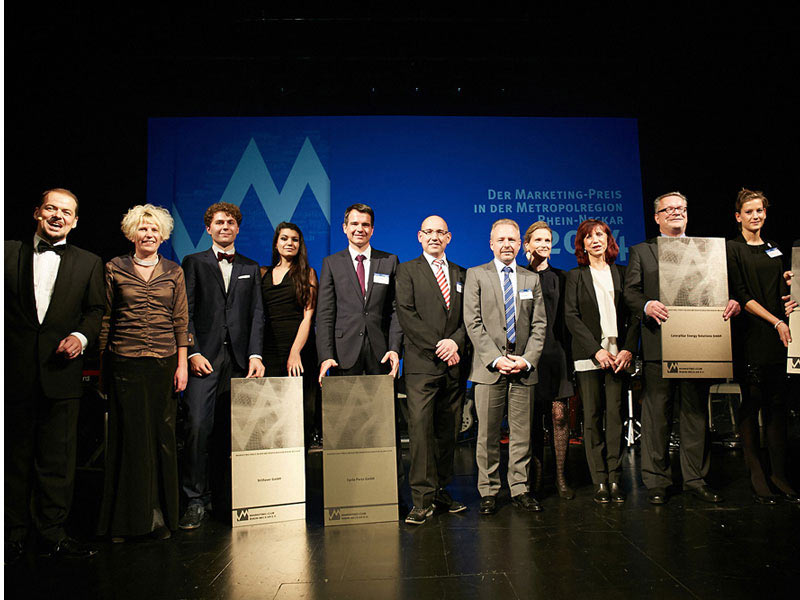 The winners during the awards presentation of the Marketing Prize 2014
In the category of "Large Enterprises", the award went to Caterpillar Energy Solutions GmbH for the market launch of the Modular Power Plant (MPP). Frank Fuhrmann, Thoralf Lemke and Renate Koch-Schmidt accepted the award on behalf of the entire marketing team. "A hard won victory is the sweetest victory. Our innovative gas engines and systems solutions have an outstanding reputation. With the market launch of the Modular Power Plant (MPP), we also wanted to demonstrate that electricity and heat can be made available quickly especially in regions with lesser-developed infrastructure. Apparently we, together with our partners, were successful at doing so. I am very pleased about our achievement," said Fuhrmann, commenting about the award.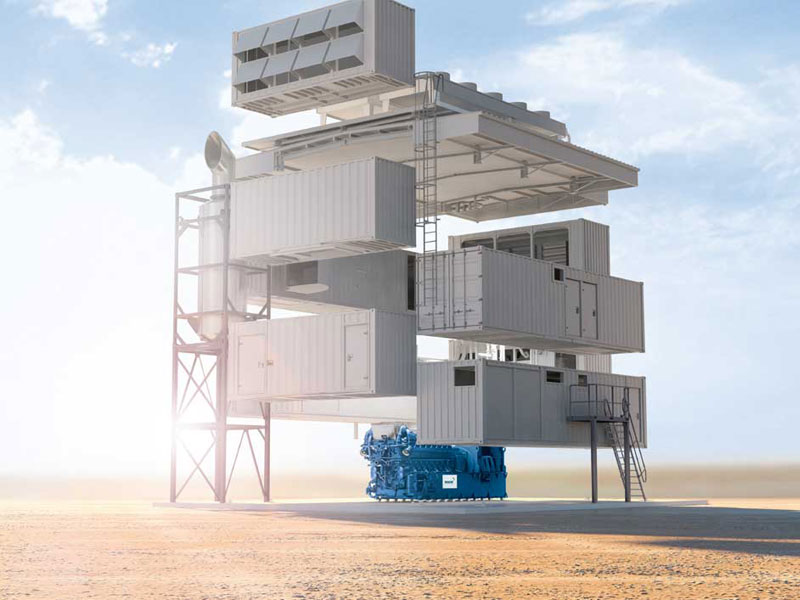 Quick installation – easy set-up in just twelve days: the new Modular Power Plant (Source: Caterpillar Energy Solutions GmbH)
Photos: Marketing-Club Rhein-Neckar e.V. and Caterpillar Energy Solutions GmbH