Caterpillar Energy Solutions to Present Trend-Setting Power Plant Solutions under the MWM Brand at the BHKW 2023 in Cologne, Germany
Mannheim, April 17, 2023
This year, an important event in the cogeneration power plant industry is going to celebrate its 20th anniversary. The BHKW 2023 will take place in the Maritim Hotel in Cologne, Germany, on May 9 and 10. The event will mainly focus on innovative technologies and new framework conditions. At the conference, Caterpillar Energy Solutions will present solutions for distributed, sustainable energy generation under the MWM brand.
Discussion Rounds and Speeches with Experts from the Cogeneration Power Plant Industry
The winds of change have reached the energy industry. New technologies are needed to produce sustainable energy on a long-term basis. This change and the required transformation of the energy industry are some of the topics to be discussed at the BHKW 2023. Experts from the energy industry will deliver speeches on relevant issues, e.g. on how to efficiently utilize CHP (combined heat and power) and how to restructure district heating systems. Other topics include the current legal framework conditions for cogeneration power plants, the decarbonization with green, innovative CHP, and the significance of combined heat and power generation for the future.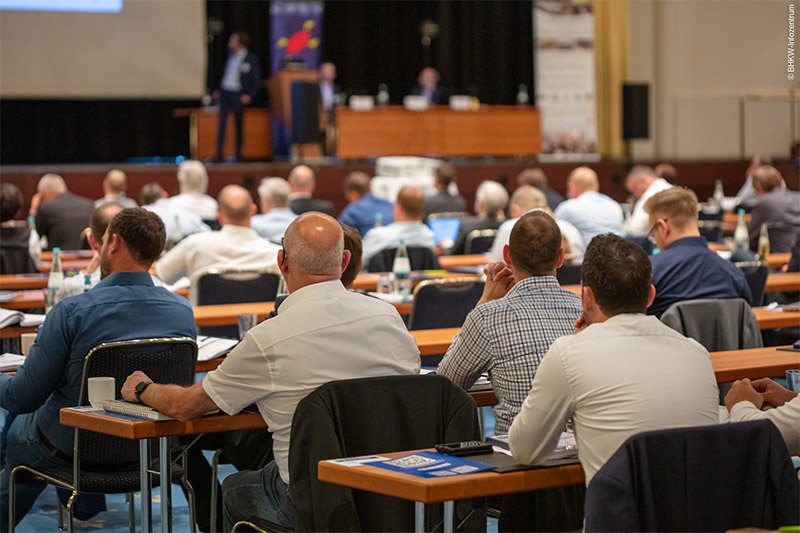 Sustainable, Highly Efficient Energy Solutions with MWM Gas Engines
The spacious exhibition area of the Maritim Hotel can accommodate up to 35 exhibitors. At the event, Caterpillar Energy Solutions will showcase highly efficient, eco-friendly solutions for distributed energy supply with MWM gas engines. With its cogeneration power plants, CHP plants, and gas engines under the MWM brand, Caterpillar Energy Solutions is a reliable and competent partner for customers worldwide who are looking to implement innovative power plant projects.
Further information:
Contact Media
Aljoscha Kertesz
Manager Communications
T +49 6 21/3 84 – 87 48
E press@mwm.net
Frank Fuhrmann
Online Editor
Member of DPV / German Press Association
T +49 6 21/3 84 – 86 33
E press@mwm.net