Container cogeneration plants planned for landfill gas system
Mannheim, Mai 23, 2014
The Portuguese waste disposal company Resinorte, specialized in the collection, conversion and treatment of solid waste, orders three MWM container cogeneration plants with MWM TCG 2016 V16 gas engines for select landfill gas plants in northern Portugal.
The MWM gensets deliver per gas engine an electrical output of 800kWe, which can be fed in parallel into the grid. These gas engines have an efficiency of up to 42.4% and enable heat recovery of energy converted from biogas. Previously, this landfill gas was burned off without being used.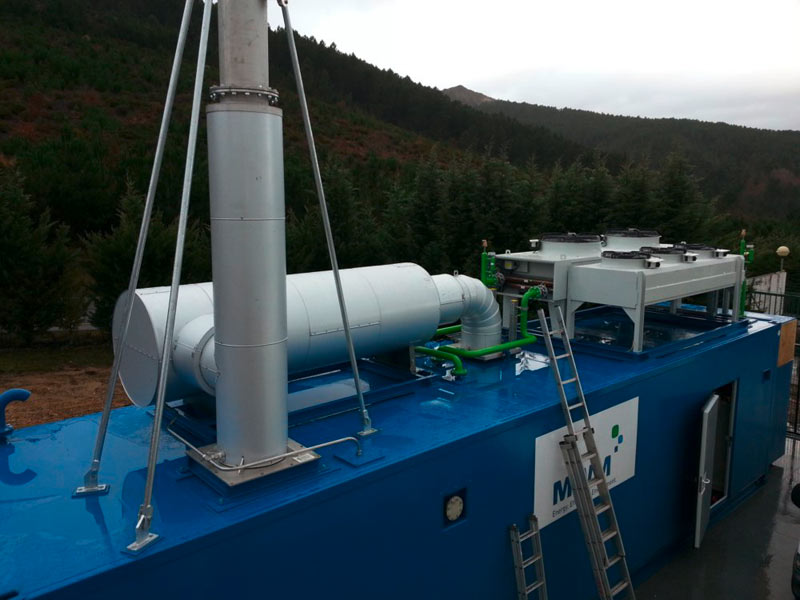 MWM Container Cogeneration Plant of the Waste Disposal Company Resinorte, Portugal
As a turnkey project, the three MWM container cogeneration plants will be delivered to Resinorte's cogeneration systems in the Portuguese communities of Botica, Santo Tirso and Gonca. The design of the MWM container cogeneration plants is further optimized at the MWM manufacturing facility for this special deployment. This ensures that they will have all the necessary components to guarantee smooth operations, administration and control. Constructed as a turnkey-ready unit, the container cogeneration plant enables easy installation without major prior construction work.
Resinorte website: www.resinorte.pt
Further Information
Contact Media
Aljoscha Kertesz
Manager Communications
T +49 6 21/3 84 – 87 48
E press@mwm.net
Frank Fuhrmann
Online Editor
Member of DPV / German Press Association
T +49 6 21/3 84 – 86 33
E press@mwm.net