Detailed Miniature Model of MWM TCG 2032 V16 Gas Engine
Mannheim, July 6, 2016
The MWM brand stands for the passion for gas engines. As an expression of this passion, a scale model of the MWM TCG 2032 V16 gas engine has been created. The 1:25 model can be used as an office accessory, for exhibition purposes, or as a collector's item in a showcase.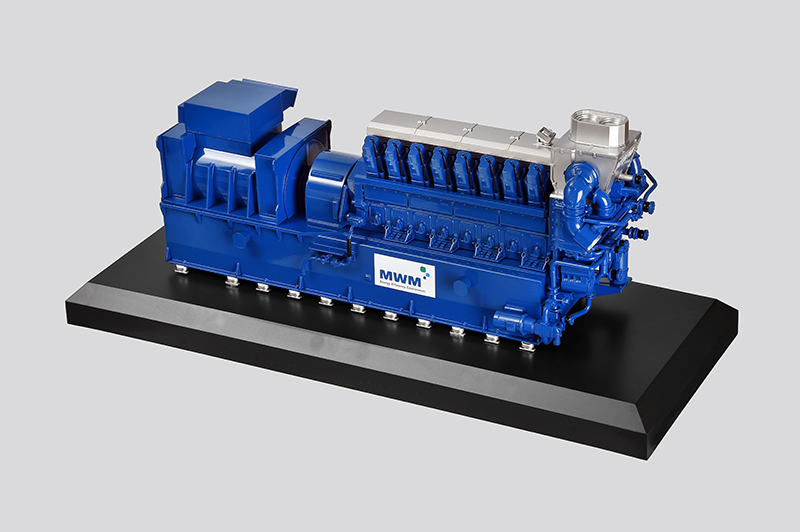 Detailed scale model (1:25) of the MWM TCG 2032 V16 gas engine
The model weights 2,700 g and stands on a black based with tilted edges. It impresses with its high-quality, detailed design and looks exactly like the original.

The engine model is available in the MWM online shop, where you can also find more images.
Further information on the original gas engine is available at:
Contact Media
Aljoscha Kertesz
Manager Communications
T +49 6 21/3 84 – 87 48
E press@mwm.net
Frank Fuhrmann
Online Editor
Member of DPV / German Press Association
T +49 6 21/3 84 – 86 33
E press@mwm.net