Digital MWM Archive Features All Issues of the Historical Employee Magazine "WIR von den Werken der Knorr-Bremse" from 1953 to 1986
Mannheim, August 21, 2023
A website featuring historical milestones, special moments, a quiz, and interviews with brand experts has been launched on the occasion of the 100th anniversary of the MWM brand. Website users can now access the digital archive of the historical employee magazine "WIR von den Werken der Knorr-Bremse", which was also distributed to MWM employees, to delve even deeper into the history of the MWM brand and the plant happenings especially from 1953 to 1986.
202 Company Magazines Digitally Archived
The first issue of the company magazine "WIR von den Werken der Knorr-Bremse" was published in 1953. The magazine was initiated in order to improve the bond with and between the employees and to inform the employees in the various plants about the latest developments. Joachim Vielmetter, the then-Director of Knorr-Bremse, addressed the entire staff in the first issue of the magazine: "For the first time, I would like to address all employees of Carl Hasse & Wrede, Berlin/Mannheim, Knorr-Bremse GmbH, Munich/Mannheim, Knorr-Bremse GmbH Stahlwerk, Volmarstein/Ruhr, Gummiwerk Kübler GmbH, Berlin, Motorenwerke Mannheim A.G., Mannheim, and Süddeutsche Bremsen A.G., Munich. Thanks to the release of this company magazine, I now have the opportunity to directly address and greet each and every one of you. I am pleased that Knorr-Bremse Aktiengesellschaft makes it possible for you to get closer to each other by way of this company magazine. There will be a lot to report in this magazine, which is set to become a living reflection of our life in the company."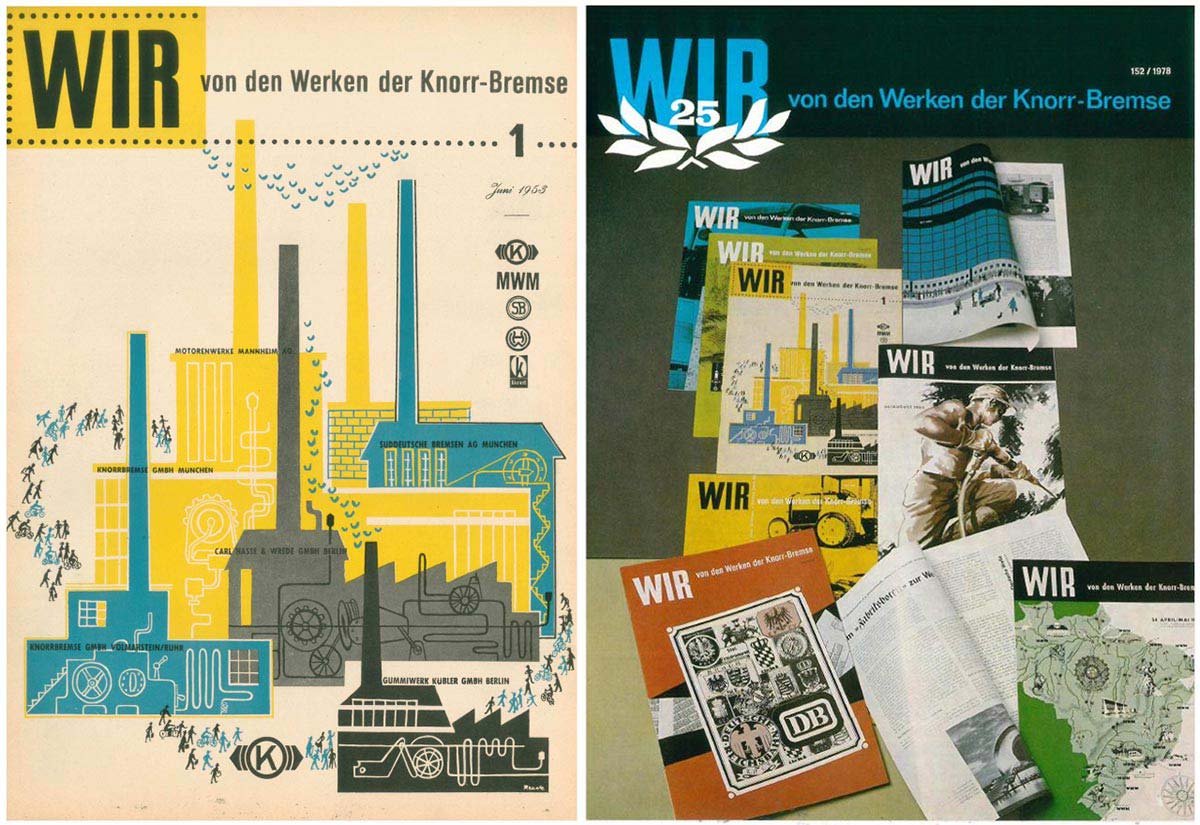 The company magazine was also very popular among the employees of MWM and was distributed by mail four or five times a year. In 1985, MWM employees received the company magazine for the last time. The last issue they received was number 193. The 202 issues have all been digitized especially for the 100th anniversary of the MWM brand and are now available to website visitors in an online archive at mwm.net. The company magazines can be filtered by year of publication and topic and be downloaded in PDF format.
Further information:
Contact Media
Aljoscha Kertesz
Manager Communications
T +49 6 21/3 84 – 87 48
E press@mwm.net
Frank Fuhrmann
Online Editor
Member of DPV / German Press Association
T +49 6 21/3 84 – 86 33
E press@mwm.net