Global Exporter Gommans Flowers (NL) Produces Heat, Power, and Fertilizer for Greenhouse Complex with MWM Gas Engines Using Cogeneration
Mannheim, 14th November, 2023
The Dutch horticultural company Gommans Flowers has been using MWM gas engines for many years to supply the flowers growing in the greenhouse with electricity and heat. In view of its good experiences with MWM generator sets, Gommans Flowers decided to replace the engine with a new MWM gas engine, which was installed by the MWM Benelux team.
Successful Use of MWM Gas Engines for Decades
For more than 35 years, the family business Gommans Flowers has been growing chrysanthemums, which are exported all over the world. Since then, the greenhouse area has been continuously expanded in order to meet the growing demand and now covers an area of four hectares. Approximately 10 million chrysanthemums are grown every year. For decades, the Dutch horticultural company has been relying on MWM gas engines to ensure optimum plant growth. The engines directly supply the greenhouse complex with energy from combined heat and power (CHP) generation. MWM Benelux B.V. has now replaced the previous MWM engine that had been in use for 20 years with a new TCG 3016 V16 gas engine from Mannheim.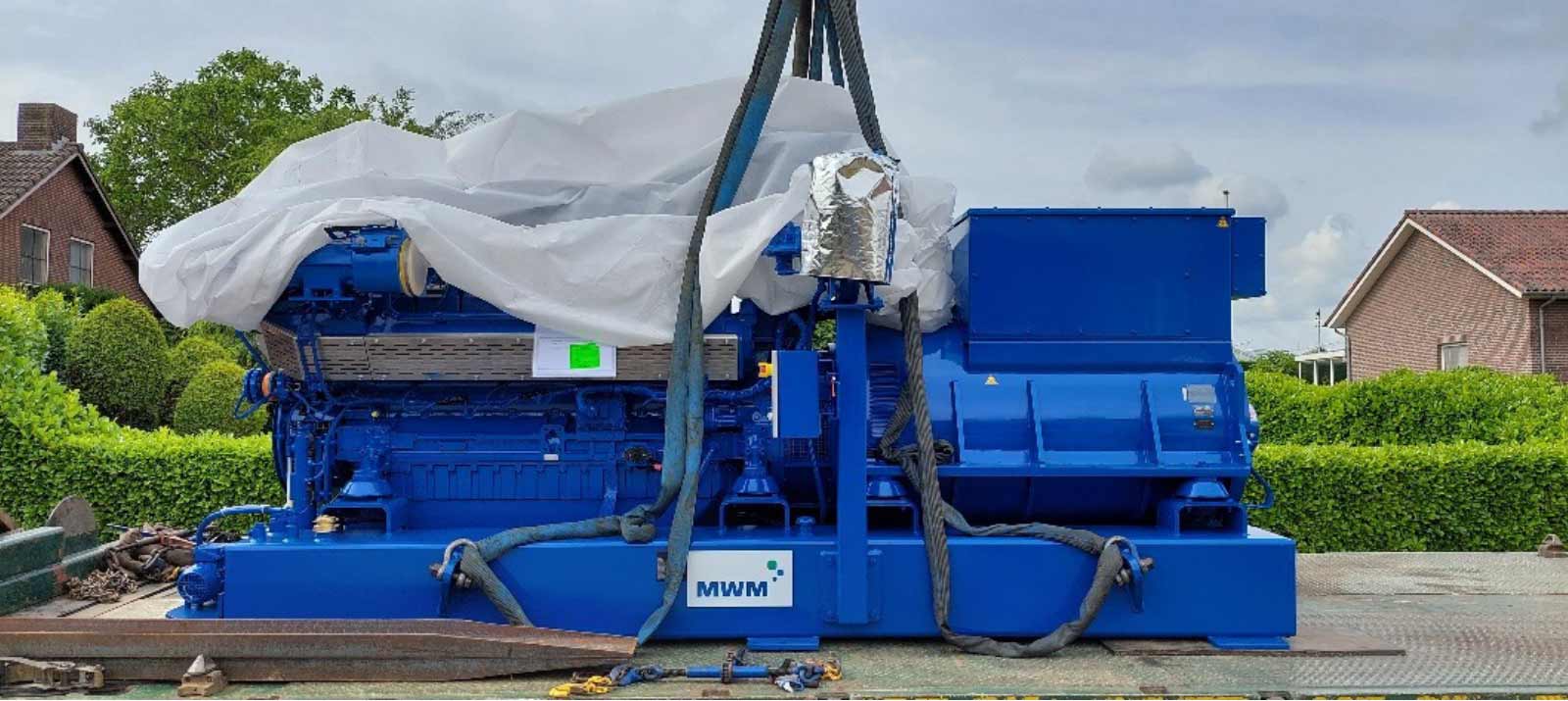 The first MWM gas engine to produce energy for the greenhouse was a TBG 620 V12, which was replaced by a TCG 2020 V12 engine in 2018. Gommans Flowers decided to replace another generator set, an MWM TBG 616 V16 that had been in operation for 20 years, with an MWM TCG 3016 V16 gas engine. On June 27, 2023, the new engine was delivered from the Mannheim factory to the Dutch province of Limburg.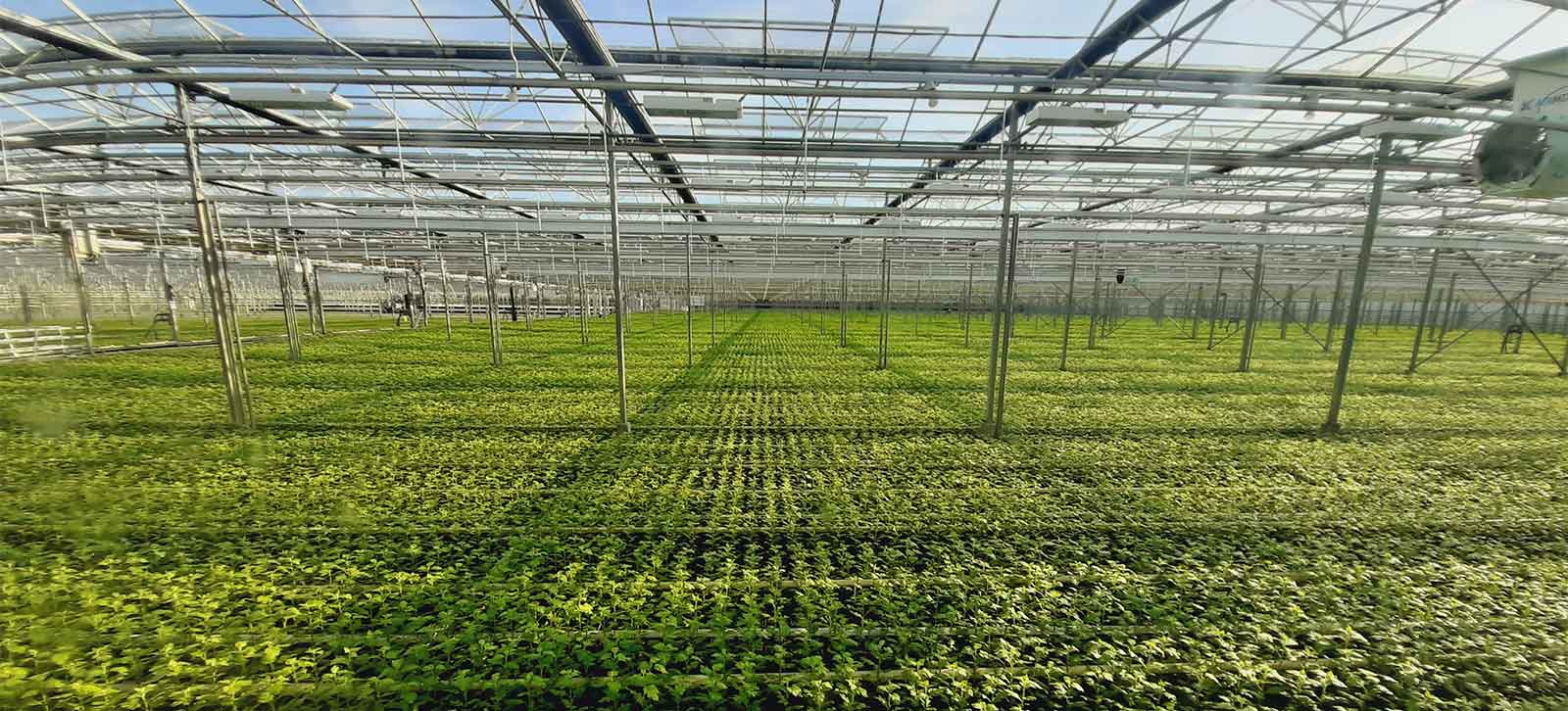 Starting Signal for the First of 80,000 Operating Hours
The new engine went live smoothly, also thanks to the wealth of experience of the Dutch MWM service team with the predecessor series of the TCG 3016 V16 gas engine. Following the installation of the new leak-proof floor coating, the insulation, and the final cleaning of the engine room, the MWM gas engine was finally commissioned in August 2023 and completed the first of a total of 80,000 operating hours of the engine's projected total useful life. Since then, the MWM gas engine in the cogeneration power plant has been generating heat, power, and fertilizer for the chrysanthemums in the greenhouse. Apart from producing electricity for the lighting, the highly efficient engine delivers thermal energy that is used to heat the greenhouse. This allows the plants to grow under optimum conditions. The exhaust gas from the gas engine is also recycled and used to run the greenhouse: the CO2 released with the exhaust gas is used as fertilizer for the chrysanthemums and thus contributes to sustainable energy generation for Gommans.
Further information:
Contact Media
Aljoscha Kertesz
Manager Communications
T +49 6 21/3 84 – 87 48
E press@mwm.net
Frank Fuhrmann
Online Editor
Member of DPV / German Press Association
T +49 6 21/3 84 – 86 33
E press@mwm.net