"Hydrogen for Baden-Württemberg" Initiative Advocates Inexpensive Use of Hydrogen in All Industries from 2030
Mannheim, November 10, 2022
The "Hydrogen for Baden-Württemberg" initiative launched by terranets bw promotes the establishment of a nationwide hydrogen grid. Its website represents a platform on which the ongoing demand for hydrogen can be reported. The goal of terranets bw is to enable the inexpensive use of hydrogen in all industries in Baden-Württemberg from 2030.

Vision for Tomorrow: Security of Supply and Climate Neutrality
"Baden-Württemberg intends to become climate-neutral by 2040, and that requires hydrogen", says Katrin Flinspach, Managing Director of the transmission system operator terranets bw. To spread the word and draw attention to the topic, terranets bw has established the "Hydrogen for Baden-Württemberg" initiative. The digital platform "www.h2-fuer-bw.de" features the plans of the German gas transmission system operators to establish a national hydrogen grid in order to gradually achieve availability throughout Germany.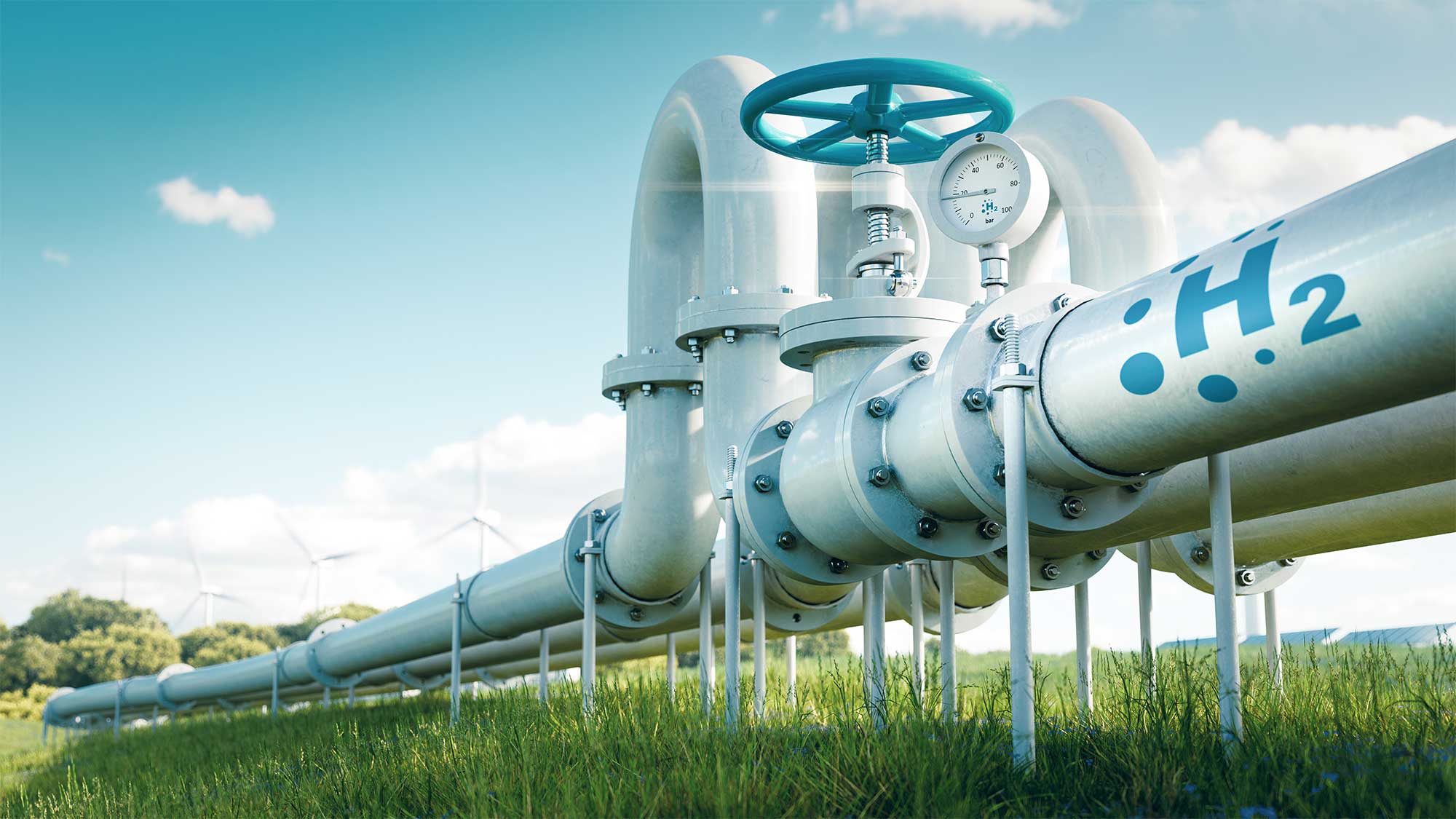 Gas pipelines that are currently being used for natural gas are to be repurposed for transporting hydrogen. In this way, the need for building new pipelines can be minimized, and the transition to hydrogen can be accelerated by 2030. The growing demand for natural gas in Baden-Württemberg will continue to be ensured. In the medium to long term, a switch to biomethane is planned. To enable demand-oriented hydrogen supply from 2030, the initiative has established five consumption regions with clusters for the respective transition pathways in Baden-Württemberg. In order not to lose touch, it is vital to ensure the early transformation of the infrastructure for the transport of hydrogen and the further development of renewable energies. With the help of hydrogen, Baden-Württemberg intends to become climate-neutral by 2040. The initiative's website aims at presenting this ambitious goal in a transparent manner and networking the players in this area with the representatives of industry, politics, and society.
Promoting Green Energy Generation with Hydrogen-Fueled Gas Engines
With its MWM brand, Caterpillar Energy Solutions is a member of Allianz Wasserstoffmotor e.V. (Hydrogen Engine Alliance), which promotes climate-neutral mobility and generation of green power with hydrogen engines. Today, MWM gas engines can already be operated with a hydrogen admixture of up to 10 percent. With a technical modification, higher hydrogen admixtures of up to 25 vol% are also possible with MWM gas engines. Using various MWM products and technologies, MWM has already implemented innovative projects with a hydrogen content of up to 60 percent, proving that hydrogen-fueled gas engines are ready for the future.
Further information:
Contact Media
Aljoscha Kertesz
Manager Communications
T +49 6 21/3 84 – 87 48
E press@mwm.net
Frank Fuhrmann
Online Editor
Member of DPV / German Press Association
T +49 6 21/3 84 – 86 33
E press@mwm.net