Italian Enterprises Increasingly Turn to CHP Plants – Lamberti Group Installs MWM TCG 2020 V12 Gas Engine in Cogeneration Power Plant
Mannheim, August 23, 2016
The Lamberti Group, a leading Italian chemicals manufacturer, is one of the many enterprises in this industry that has decided in favor of distributed power generation with a CHP plant. In recent years, three cogeneration power plants have been installed at the company's sites in Ablizzate (Varese), Viguzzolo (Alessandria), and the latest one at the Zanica facilities in the province of Bergamo. 
MWM TCG 2020 V12 Gas Engine – One of the Most Efficient of Its Kind
As the production of chemicals consumes a lot of heat and power, the energy generation with CHP plants perfectly fulfills the company's needs. The natural gas-powered MWM TCG 2020 V12 gas genset was installed in the cogeneration power plant by Intergen, the MWM gas engine reseller in Italy. With a total capacity of 1,200 kWel, an electrical efficiency of more than 43.5 percent, and heat recovery of 44 percent, the TCG 2020 V12 is one of the most efficient of its kind.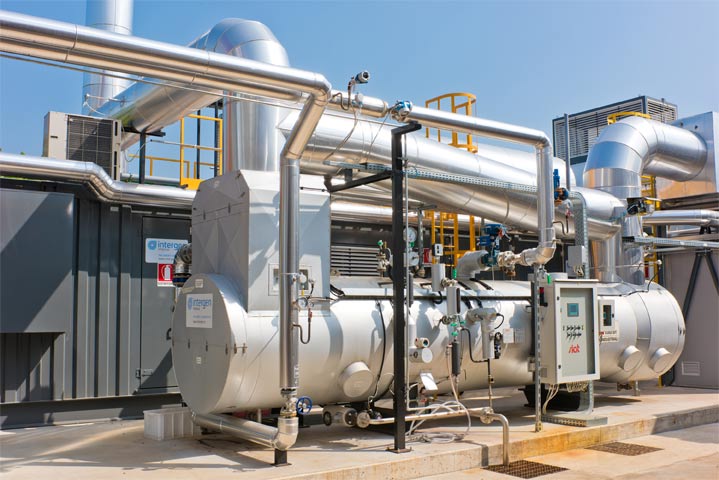 The use of an innovative monitoring system enables the control of the operation of all system components from an external PC, thereby achieving an overall cogeneration power plant efficiency of over 87 percent.
MWM and Intergen Deliver a Custom-Tailored CHP Concept
The decentralized generation of energy by a cogeneration plant directly at the location of the production plant makes sense both economically and ecologically. However, the CHP plant also needs to be accommodated in the production plant and occupies space – which is often not easy to find. For this reason, the main components of the cogeneration power plant including the MWM TCG 2020 V12 gas engine were installed in a container unit, while the absorption refrigerator was installed inside the chemicals plant.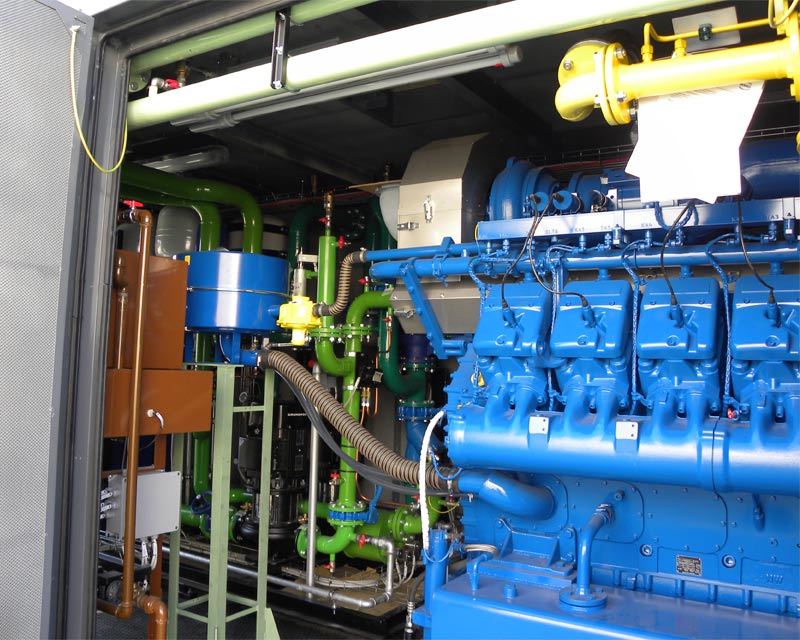 The container solution enabled the pre-assembly of most components and ensures maximum compactness.
CHP Plants Effectively Address the Needs of Italian Enterprises
The Lamberti Group is not the only Italian enterprise that is interested in distributed power generation with CHP plants. Due to the rising energy costs in Italy, small and medium-sized enterprises with high energy consumption are increasingly seeking solutions that prevent the growing power costs from impacting the pricing of their products and thus the costs of the enterprise.
Though the energy market currently offers numerous possibilities, distributed CHP generation appears to be the most frequently used solution. The operators are impressed especially by the precise effectiveness, the high yield, and the quick amortization of the plants, which usually takes less than three years.
Further Information
Contact Media
Aljoscha Kertesz
Manager Communications
T +49 6 21/3 84 – 87 48
E press@mwm.net
Frank Fuhrmann
Online Editor
Member of DPV / German Press Association
T +49 6 21/3 84 – 86 33
E press@mwm.net