Location-Independent, Flexible Power and Heat Generation: Modular Power Plant Supplies Energy in Russia
Mannheim, July 11, 2019
Modular power plants (MPP) stand for innovative, trend-setting distributed energy generation. The modular gas power plants enable eco-friendly, reliable production of power and heat energy regardless of the infrastructure available in the respective region. Thanks to the modular design of the cogeneration power plants, the custom-tailored MPP can be set up and installed on site within only 12 days. Thus, the units can easily be installed even in locations with a limited infrastructure.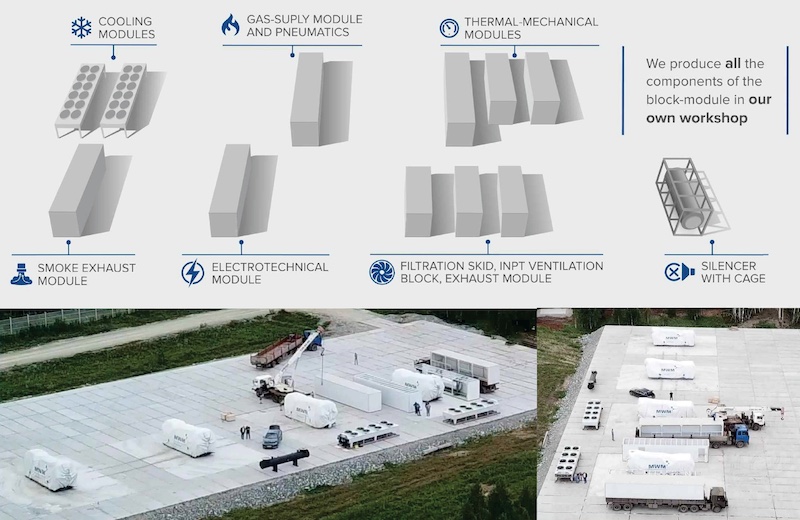 Concurrent production and supply of the gensets and auxiliary containers to ensure faster go-live of modular power plants (photograph: MKS Group of Companies)
High Availability and Reliability
The first MPP set up in Chelyabinsk, one of the largest cities in the Urals, by MWM distributor MKS Group of Companies went live in 2019. The power plants installed in the area can deliver a total output of 18 MWel for the close-by mine. Thanks to the modular design, each modular power plant can be expanded up to a series of six units.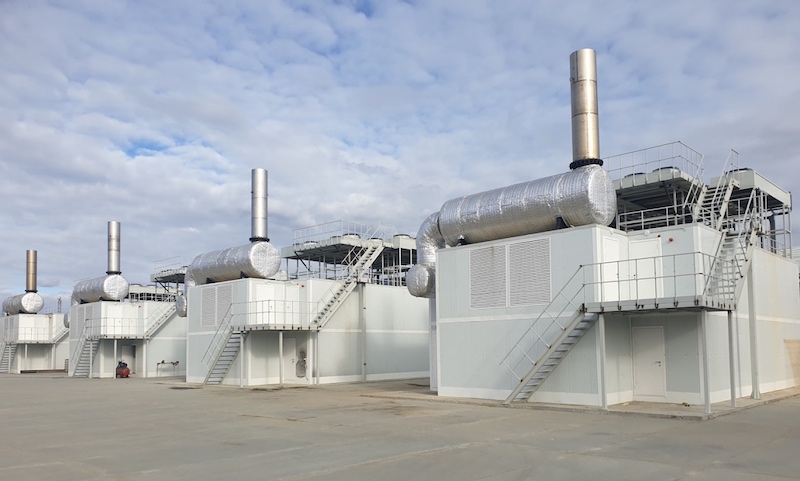 The modular power plant in Chelyabinsk, Russia, produced and supplied by MWM distributor MKS Group of Companies (photograph: MKS Group of Companies)
The modular system power plant runs with four MWM TCG 2032B V16 gas engines in an output range of 4,500 kWel. Each module is equipped with a separate TCG 2032 gas engine. The engines of this series are suitable for all natural gas and biogas and are designed for maximum electrical and thermal efficiency. Additionally, TCG 2032 gas engines excel with their high availability, reliability, and low maintenance costs.
Innovative, Customized Power Plant Solutions
The gas engines of the TCG 2032 V16 series are equipped with a fast ramp-up option. Due to the fluctuating capacities of renewable energies, the fast ramp-up capability will become increasingly important. With the software option for fast ramp-up, the units are able to start up in less than five minutes from the ramp-up request to 100 percent load on the network.
The modules of the modular power plant are pre-assembled and tailored according to customer requirements. Thanks to the flexible customization, each MPP represents a full-fledged, independent cogeneration power plant in which all components are perfectly tuned to each other in order to ensure smooth operation.
Further information:
Contact Media
Aljoscha Kertesz
Manager Communications
T +49 6 21/3 84 – 87 48
E press@mwm.net
Frank Fuhrmann
Online Editor
Member of DPV / German Press Association
T +49 6 21/3 84 – 86 33
E press@mwm.net