Dorsten Biogas Plant is Operating an ORC Module with an MWM CHP
Mannheim, September 15, 2014
ENVA Systems GmbH is starting up operations of an ORC (Organic Rankine Cycle) module in a biogas plant in Dorsten, Germany. The ORC module uses a share of the thermal energy from the exhaust stream and the cooling water of a CHP plant. The system is equipped with an MWM model TCG 2016 gas engine.
The module deployed in Dorsten uses a special ORC technology that vaporizes an organic fluid or refrigerant instead of water, driving a rotary cylinder expander, which achieves a high level of efficiency even at very low evaporation pressure. The resulting mechanical energy is converted into electricity via a generator, this already at temperatures above 80 degrees Celsius. Another special feature of the module is the option of adapting it individually to various thermal outputs. This guarantees optimal conversion of previously unutilized waste heat.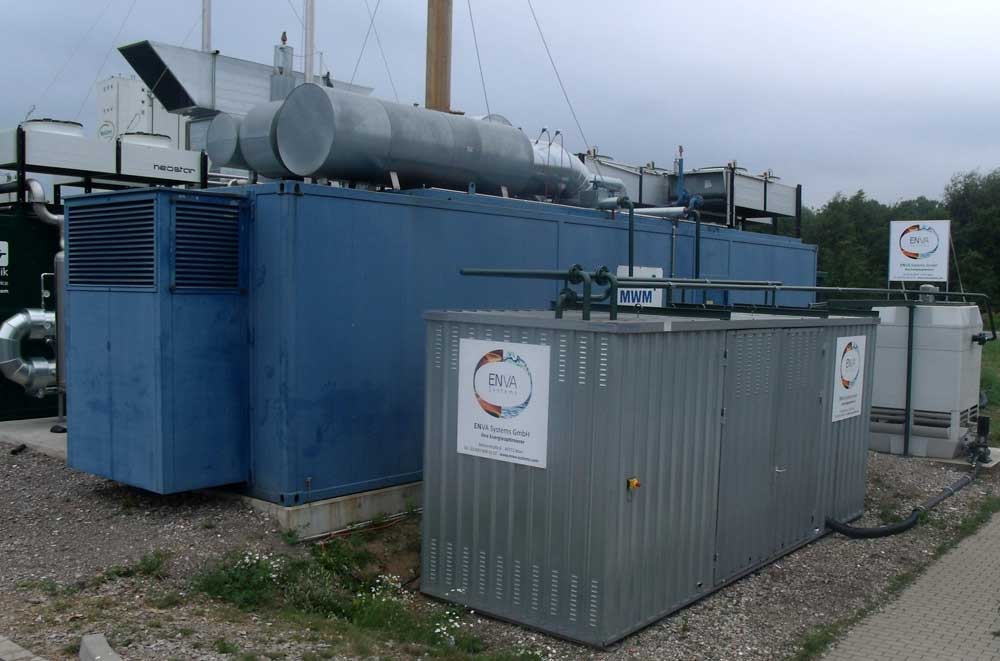 View of the biogas plant with the connected ORC module. Source: ENVA Systems GmbH
For the electrical engineering side – control system and infeed – of the ORC module, components of the worldwide leading system supplier ABB will be deployed. The system utilizes a low-voltage asynchronous generator of efficiency class IE4.
The complete ORC system will be delivered either as a mounted module for installation in a plant room or installation-ready in a 20-foot container for outside set-up on the plant premises. The rugged design and the simple system configuration compared to traditional ORC processes make this deployment extremely economically attractive.
Contact Media
Aljoscha Kertesz
Manager Communications
T +49 6 21/3 84 – 87 48
E press@mwm.net
Frank Fuhrmann
Online Editor
Member of DPV / German Press Association
T +49 6 21/3 84 – 86 33
E press@mwm.net