MWM Gas Engine Delivers Impressive Results in the Italian Steel Industry
Mannheim, May 05, 2015
A new highly-efficient cogeneration plant with an MWM TCG 2020 V16 gas genset was commissioned in the Italian province of Lecco in the market-leading steel processing company ITA S.p.a. The company's aim was to combine energy and economic efficiency with economical and eco-friendly power production for its own use. In order to meet these requirements, Intergen, MWM's local partner responsible for the Italian market, installed the natural gas driven CHP plant from the TCG 2020 gas engine series with total efficiency of 87 percent.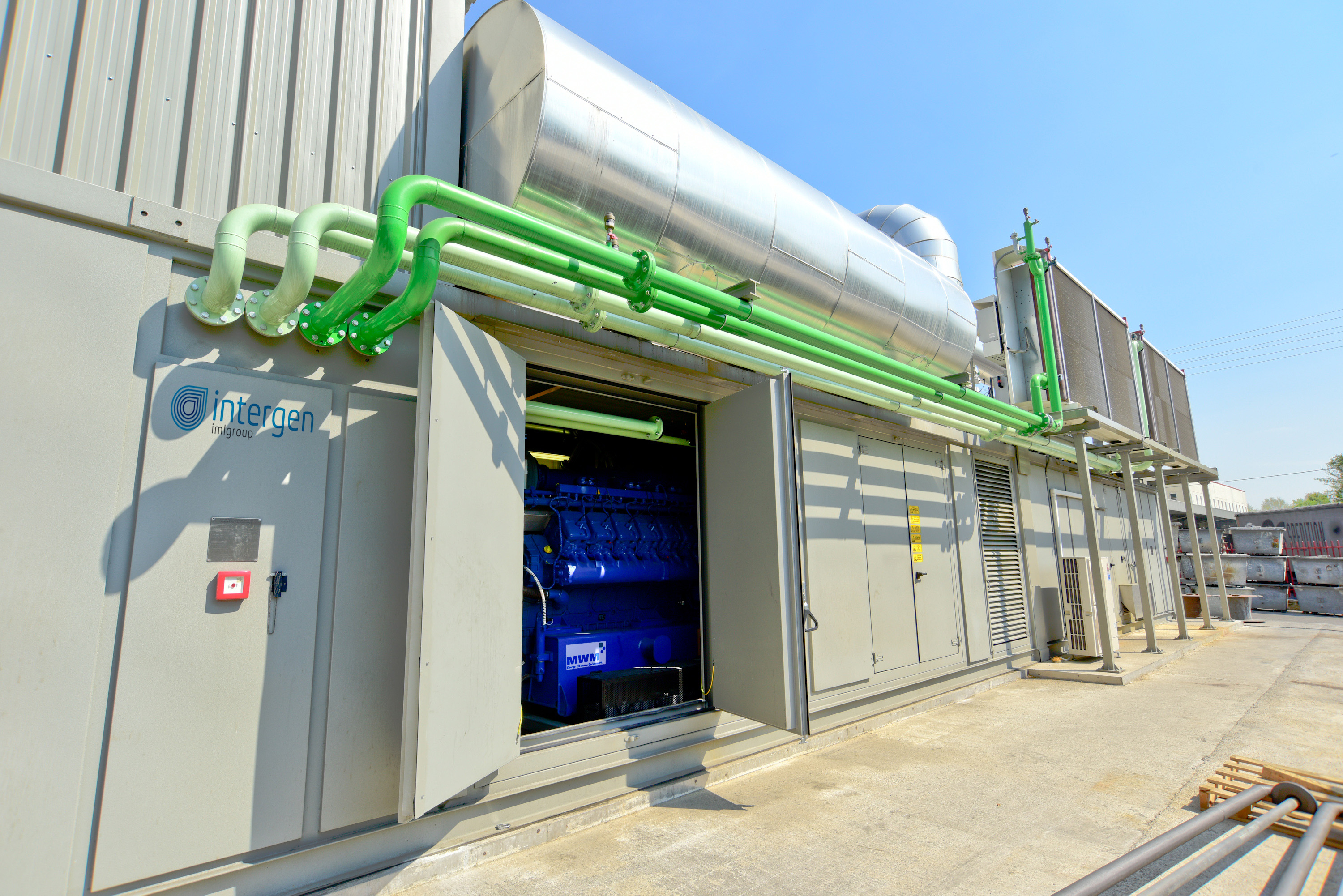 MWM cogeneration plant with a TCG 2020 V16 gas engine in the steel processing company ITA S.p.a
Efficient thanks to a tailored approach
The CHP plant has been in operation since March 17, 2015, yet it owes its efficiency to a comprehensive and meticulous development process. Intergen, the market leader in Italy's combined heat and power industry, thoroughly analyzed and studied the customer's production cycle, then designed a tailored approach based on its findings. The centerpiece of the system is the MWM gas engine. With electrical efficiency of 43.2 percent – equivalent to 1,560 KWel – and thermal efficiency of 43.8 percent, the system first generates electricity, then steam and hot water are produced by means of cogeneration technology. The resources captured during this process are piped to where they are needed in the steel production cycle, e.g. for heating the water tanks or for heat treatment of the semi-finished steel products.
Reduced energy costs and less environmental impact
The power generated by the MWM gas engine is used completely within the plant. This significantly reduces the annual energy costs for some 11 GWhel, on top of the high efficiency of the CHP plant cutting the plant's energy consumption by 50 percent compared to the previous year. The high savings in energy costs can be achieved mainly because the electrical and thermal energy in the form of hot water and steam is produced in one system rather than in two separate pieces of equipment. What's more, the genset allows the company to be independent from energy market fluctuations and at the same time reduces CO2 output thanks to efficient energy production based on natural gas. Overall, the CHP plant in Lecco, driven by an MWM gas engine, provides for greater efficiency and reduced environmental impact for the steel-processing company.
Contact Media
Aljoscha Kertesz
Manager Communications
T +49 6 21/3 84 – 87 48
E press@mwm.net
Frank Fuhrmann
Online Editor
Member of DPV / German Press Association
T +49 6 21/3 84 – 86 33
E press@mwm.net