MWM optimizes gas engines in the TCG 2020 series for biogases
Mannheim, November 18, 2015
The optimized V12, V16 and V20 biogas models in the MWM TCG 2020 gas engines will be introduced into the series starting in October 2015, replacing the existing variants. In addition to a significantly improved ruggedness, they also offer a compelling electrical efficiency gain of up to 1.0 percent.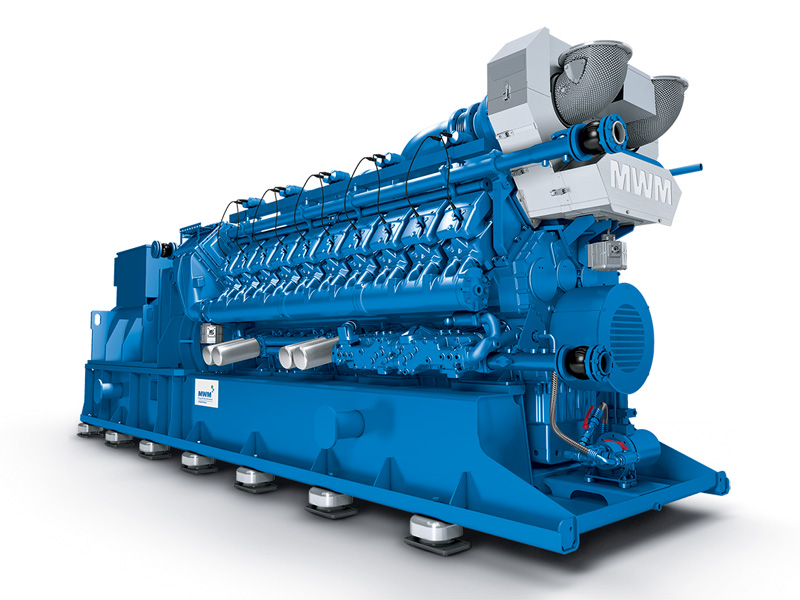 MWM TCG 2020 gas engine – a significant boost in electrical efficiency for biogas
The increased electrical efficiency of the biogas engines is primarily achieved thanks to a modification of the compression ratio from eps. 13.5 to eps. 14.0. The key is the use of a so-called squish enhancement, encompassing the introduction of a squish piston and a coke scraping ring as well as adapted cylinder liners and a turbo-charger configuration. The squish package has already been implemented in natural gas variants and could now finally be applied to biogas engines as well.
The optimized gas gensets are expected to be available for EXW deliveries starting in December 2015.
More technical details and output specifications can be found on the pages of our MWM TCG 2020 gas engines website.
For additional questions on the engines or concrete delivery dates, please do not hesitate to consult with your contact person in MWM's sales division.
Further information
Contact Media
Aljoscha Kertesz
Manager Communications
T +49 6 21/3 84 – 87 48
E press@mwm.net
Frank Fuhrmann
Online Editor
Member of DPV / German Press Association
T +49 6 21/3 84 – 86 33
E press@mwm.net