MWM Service Tutorial Video Series "Do it the smart way": Episode 5 Demonstrates Lube Oil Replacement for Gas Engines
Mannheim, August 16, 2023
The MWM service tutorial series "Do it the smart way" on the MWM YouTube channel presents basic maintenance tips and instructions for MWM gas engines. In the fifth episode of the video series, Alexander Klotz, Technical Trainer at the Learning Center Service in Mannheim, explains how to replace the lube oil.
How to remove and install the lube oil filter
The lube oil replacement for MWM gas engines is guided by the TPEM (Total Plant & Energy Management) control. First, relevant parameters such as the activation of the manual mode and the automatic refilling of the oil tank and the lube oil pan are checked in the TPEM control. In TPEM, the lube oil replacement can be initiated and started under the menu item "maintenance". In the video, Alexander Klotz uses the TPEM screen to guide the user through the individual steps of replacing the lube oil and shows the procedure to be followed when installing the new lube oil filter and topping up with fresh oil.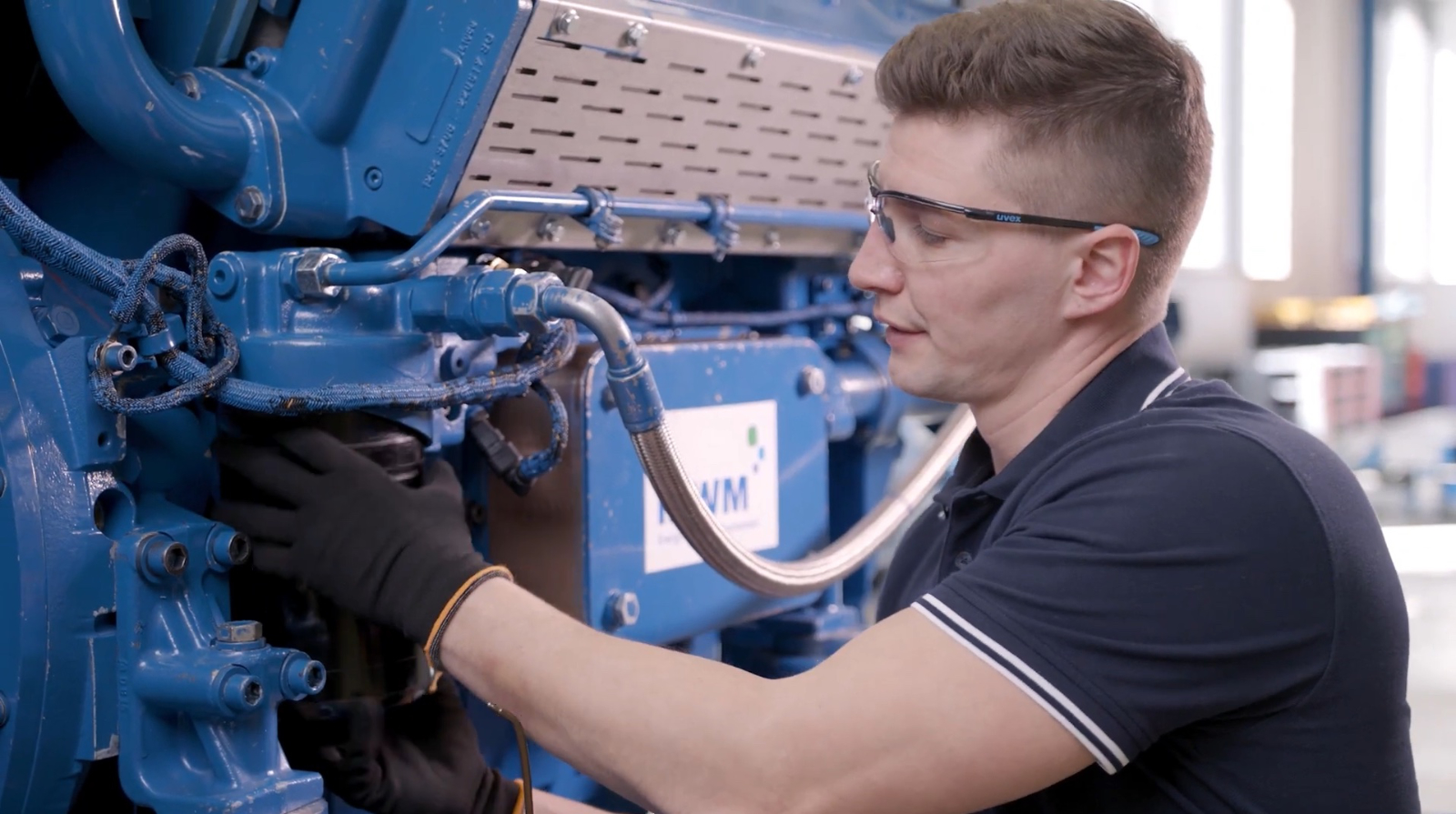 New episodes of the new MWM video series are already in the pipeline. The German, Spanish, and Italian versions of the new MWM service tutorial episode showing how to replace lube oil are also published on the YouTube channel "mwmgenset". French and Chinese will follow soon.
All language versions of the video on YouTube:
EN
|
DE
| 
ES
| 
IT
Download Video:
EN
|
DE
| 
ES
| 
IT
(6 minutes, high end DVD version, 722 MB, MP4)
Further information:
* You can use the links above to leave the MWM website and reach the external website of another provider (Google Ireland Limited). The data protection regulations of this provider apply there and cookies may be set by this provider. This is beyond our control.
Contact Media
Aljoscha Kertesz
Manager Communications
T +49 6 21/3 84 – 87 48
E press@mwm.net
Frank Fuhrmann
Online Editor
Member of DPV / German Press Association
T +49 6 21/3 84 – 86 33
E press@mwm.net