Independence through Energy Security – MWM TCG 2032 Gas Engine Delivers Top Performance in Power Plant at Indonesian Industrial Site Panbil
Mannheim, June 20, 2017
In 2009, the administration of the Indonesian industrial site Panbil decided to set up its first MWM TCG 2032 gas engine. Since then, the power plant has been continually expanded. In August 2016, the seventh MWM TCG 2032 V16 gas engine was installed, raising the total output of the power plant in the Panbil Power House to 28 MWel. The decision-makers are especially impressed by the reliable collaboration with the local MWM reseller and its ongoing efforts to boost the economic success of the power plant.
Installation of Each Gas Engine in the Power Plant Followed by Extensive Performance Tests
The services of the MWM partner include extensive performance tests after the installation of each gas engine unit, training, operation of the power plant, and fulfillment of customer-specific requests. For the performance tests that were carried out, each MWM gas engine was tested for stability and reliability under full load over a period of 48 hours of continuous operation.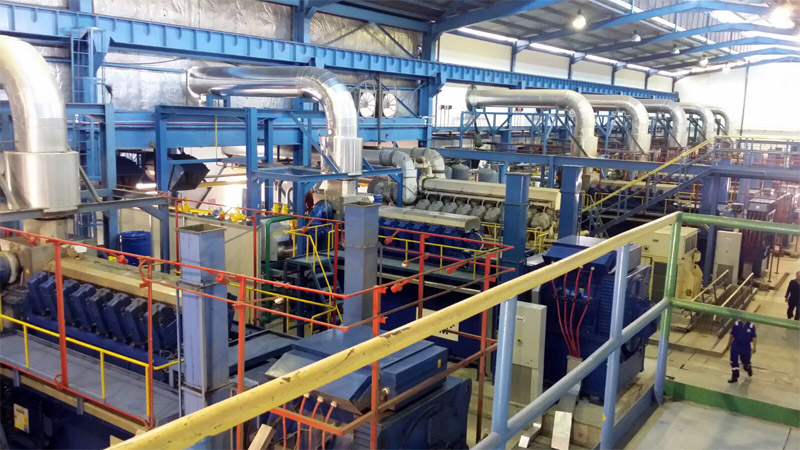 Thanks to the continuous addition of further MWM TCG 2032 gas engines, the MWM power plant that had been installed in 2009 is fully up to date
Distributed Energy Generation Ensures Energy Security and Independence
The distributed energy generation capability represents a major contribution to the independent character of the Panbil site, distinguishing it from other industrial areas. Most of the power and heat energy generated in the Panbil Power House is used on site and supports the production of the enterprises that operate here. The high total output of the power plant, which is based on an individual output of 4,055 kWel per gas engine, also enables the sale of part of the energy generated by the sustainable, decentralized plant. 
Panbil – the Location of the Power Plant
Panbil is located on the Indonesian island of Batam, a ferry ride of only about 40 minutes from Singapore. Apart from the economic suitability of the location, the concept of the industrial site is also very attractive for investors. Panbil describes itself as a "self-contained industrial township concept" that has much more to offer than mere industrial space. The total area of about 200 ha hosts production sites of leading enterprises from all over the world, a shopping mall, and residential and park areas.
Further Information
Contact Media
Aljoscha Kertesz
Manager Communications
T +49 6 21/3 84 – 87 48
E press@mwm.net
Frank Fuhrmann
Online Editor
Member of DPV / German Press Association
T +49 6 21/3 84 – 86 33
E press@mwm.net