Original spare parts for MWM gas engines and gensets can now be researched online
Mannheim, August 26, 2015
The efficient, quick and secure supply of original spare parts is a decisive aspect of the MWM Service Concept. That is why the electronic spare parts list has been created in which the components are organized according to parts numbers and in the units to which they belong, so that plant engineers can quickly and easily order the required spare parts by email.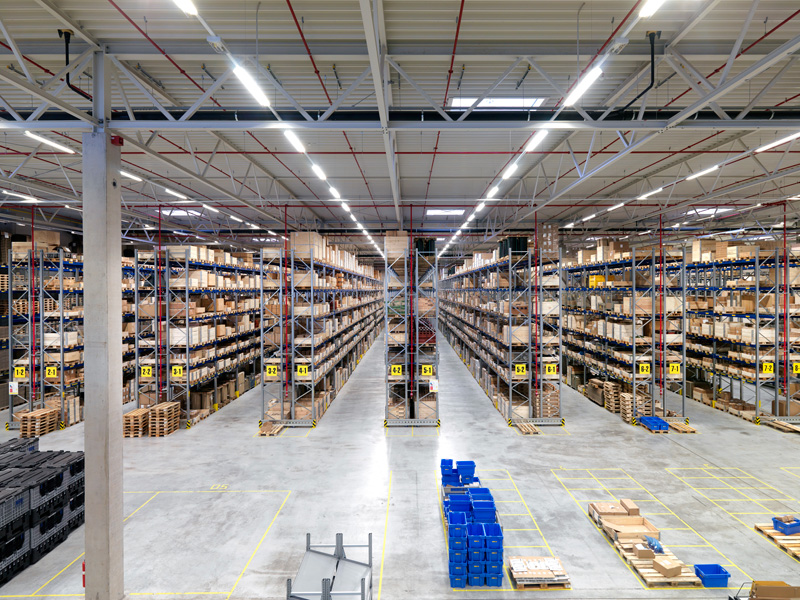 The MWM logistics center in Lorsch, Germany
No time for down-times
The logistics center in Lorsch is the major hub for all available spare parts. With a storage area of 12,000 m² and an emergency service on the job 24 hours a day, 365 days a year, it is among the most modern facilities of its kind worldwide. From there, MWM guarantees quick processing of orders and worldwide shipping of components. Thanks to the geographic proximity to Frankfurt airport and good networking with the air cargo providers located there, orders received by 5 PM can still be delivered on the same day, if necessary. This creates decisive time advantages that make a positive difference in operators' bottom line, above all, thanks to minimum down-times.
The electronic spare parts list offers a comprehensive overview of the most important spare parts of MWM gas engines and gensets. You can find them in the spare parts & logistics section under the blue tab "Ordering spare parts for MWM gas engines and gensets".
Further information
Contact Media
Aljoscha Kertesz
Manager Communications
T +49 6 21/3 84 – 87 48
E press@mwm.net
Frank Fuhrmann
Online Editor
Member of DPV / German Press Association
T +49 6 21/3 84 – 86 33
E press@mwm.net