Queen Elizabeth University Hospital in Glasgow to Save More Than £1 Million a Year on Energy Costs with Three MWM TCG 2020 V12 Gas Engines
Mannheim, September 06, 2016
In the first half of 2016, three MWM TCG 2020 V12 gas engines were commissioned at the Queen Elizabeth University Hospital (QEUH) in Glasgow. The MWM partner Edina took care of the planning, delivery, and installation of the CHP plant. The energy project was financially supported by the Carbon and Energy Fund of the British healthcare sector. The campus of the Queen Elizabeth University Hospital is one of Europe's largest.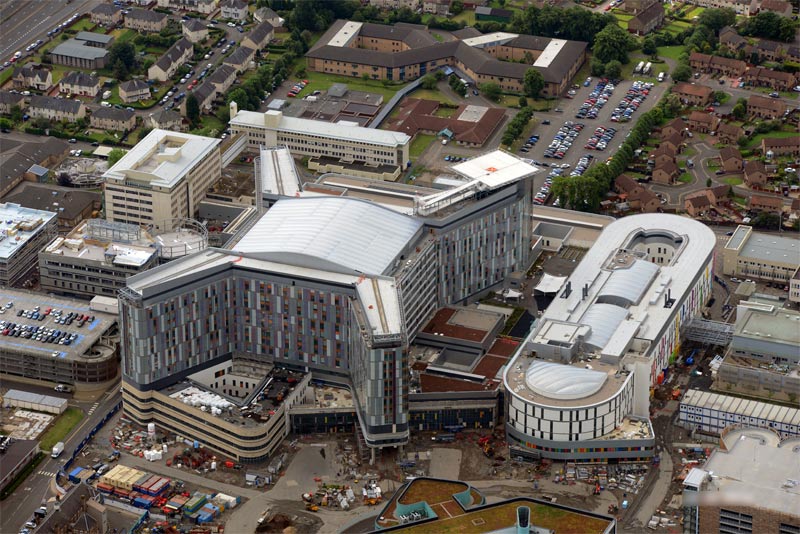 Queen Elizabeth University Hospital in Glasgow Saves More Than £1 Million a Year with MWM Gas Engines (Photo: NHS Greater Glasgow and Clyde)
MWM Gas Engines Improve Hospital's Energy Efficiency
With a total of electrical output of 3.6 MW and a thermal output of 3.6 MW, the MWM CHP plant is to enable energy costs savings of £1 million a year. Moreover, it has been calculated that the energy-efficient gas engines will reduce the hospital's carbon emissions by about one fifth.
Cogeneration Power Plant in Queen Elizabeth University Hospital
The CHP plant is designed for isolated operation and is capable of supplying the entire university hospital with enough decentralized energy to prevent outages or delays in the hospital operations in the event of a power failure.
Innovative Intercooler System of the CHP Plant
Brookfield Multiplex and Mercury Engineering – the main contracting partners of the construction project – commissioned Edina with the supply, installation, go-live, and future maintenance of the gas engines. The MWM partner had already contributed to the planning of the energy center.
Due to the tight time schedule, the energy management concept was originally designed without any external dry air cooler. To solve this problem, Edina integrated an intercooler system in the exhaust system of CHP plant for heat dissipation. In this way, the CHP plant performance can be optimized and ensures sustainable, reliable, and eco-friendly power supply as the core of the new energy center of the Queen Elizabeth Hospital.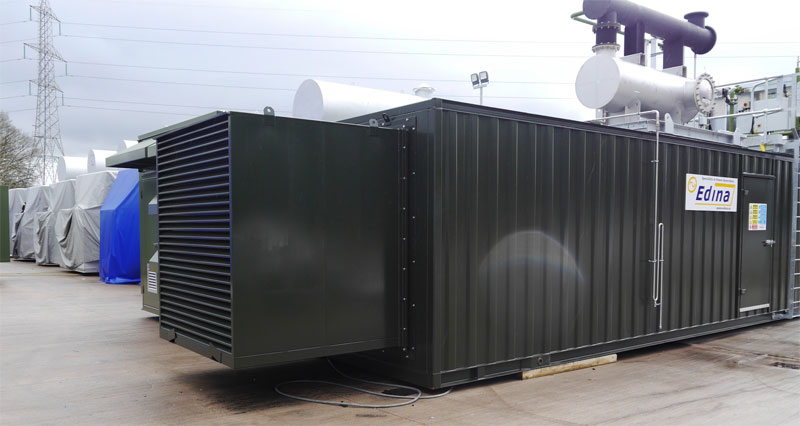 Containerized MWM gas engines reduce Glasgow hospital's carbon emissions by about one fifth (Photo: Edina)
Further Information:
Contact Media
Aljoscha Kertesz
Manager Communications
T +49 6 21/3 84 – 87 48
E press@mwm.net
Frank Fuhrmann
Online Editor
Member of DPV / German Press Association
T +49 6 21/3 84 – 86 33
E press@mwm.net