Re-opening: MWM Service Center West in Krefeld
Mannheim, July 21, 2015
The external service point in Hessenstrasse in Krefeld was upgraded to an MWM Service Center on June 1, 2015. The 654 m² office space and the roughly 1,700 m² building offer space for an in-house workshop, a spare parts warehouse and various service vehicles.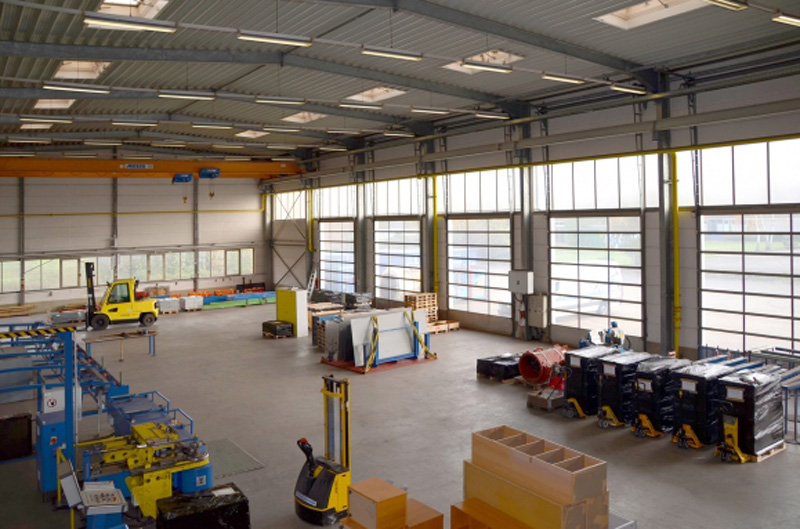 Building with sectional doors at Hessenstrasse 57 in Krefeld (Picture: © by Bienen Partner Immobilien GmbH)
21 employees guarantee MWM customers a comprehensive range of service: The portfolio of services includes commissioning, maintenance, along with replacement of MWM gas engines, but also repair of peripheral spare parts of the CHP plants. In addition, the external service point promises a 24-hour emergency service 365 days a year, and delivery of spare parts in Germany within just one day.
Lothar Jansen, site manager in Krefeld, praises the cooperation with real estate agent Bienen & Partner and looks forward to the re-opening: "With this property, we have found the best solution for our needs."
Throughout Germany, customers can choose among a total of five MWM Service Centers in Berlin, Munich, Mannheim, Krefeld and Erfurt, as well as a service point in Hamburg.
Contact Media
Aljoscha Kertesz
Manager Communications
T +49 6 21/3 84 – 87 48
E press@mwm.net
Frank Fuhrmann
Online Editor
Member of DPV / German Press Association
T +49 6 21/3 84 – 86 33
E press@mwm.net