Touring Mannheim with MWM: A Tram in MWM Blue and Windows with Posters Celebrate the 150th Anniversary
Mannheim, August 26, 2021
This year, MWM celebrates its 150th anniversary. Various campaigns have been planned and carried out to celebrate this great event. A special project has been rolled out in order to highlight the historical significance of MWM in the Rhine-Neckar metropolitan region. Since early August, a blue tram bearing MWM's 150-year signet and other related graphic elements has been traversing Mannheim and surrounding cities. Additionally, anniversary posters and pictures of company founder Carl Benz have been put up in a number of windows of the factory building in order to draw attention to the great anniversary.
Through Mannheim with the Tram in "MWM Blue"
The tram with the MWM motifs and the slogan "150 Jahre Erfindergeist aus Mannheim" (150 Years of Inventive Genius from Mannheim) is deployed throughout the route network of Rhein-Neckar Verkehr GmbH (rnv) in Mannheim and adjacent cities. A picture of company founder Carl Benz honors the engineer and inventor of the automobile, who once laid the foundation stone for the MWM brand. Apart from the blue tram, posters have been put up in some ground-level windows of buildings on Waldhofstrasse and Carl-Benz-Strasse in Mannheim. The posters show the MWM TCG 3016 gas engine, the inventor Carl Benz, and the MWM anniversary signet. Moreover, the posters feature the address of the MWM website mwm.net, which was relaunched earlier this year on the occasion of the 150th anniversary. The window posters can also be viewed from the blue MWM tram on the routes 1 and 3.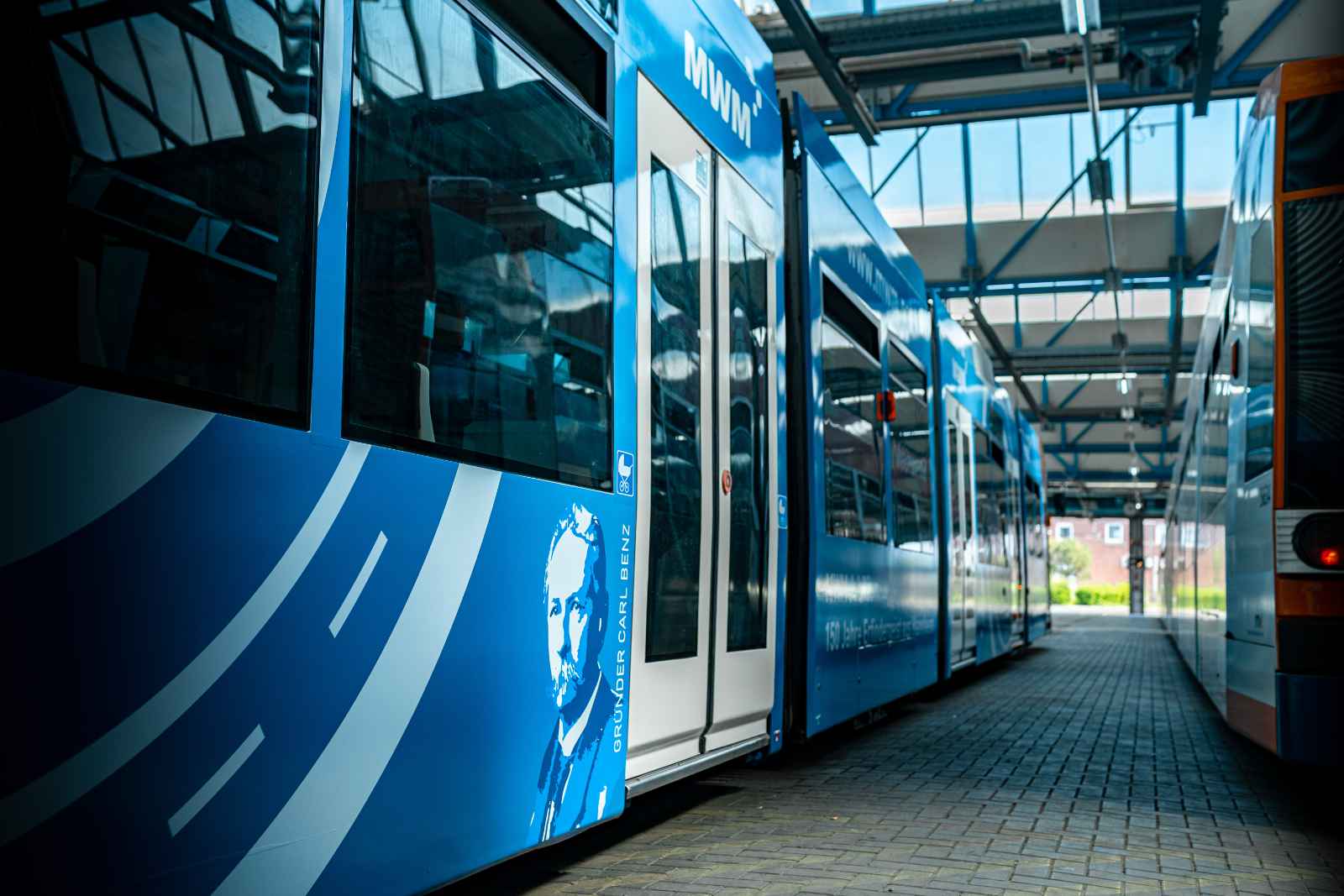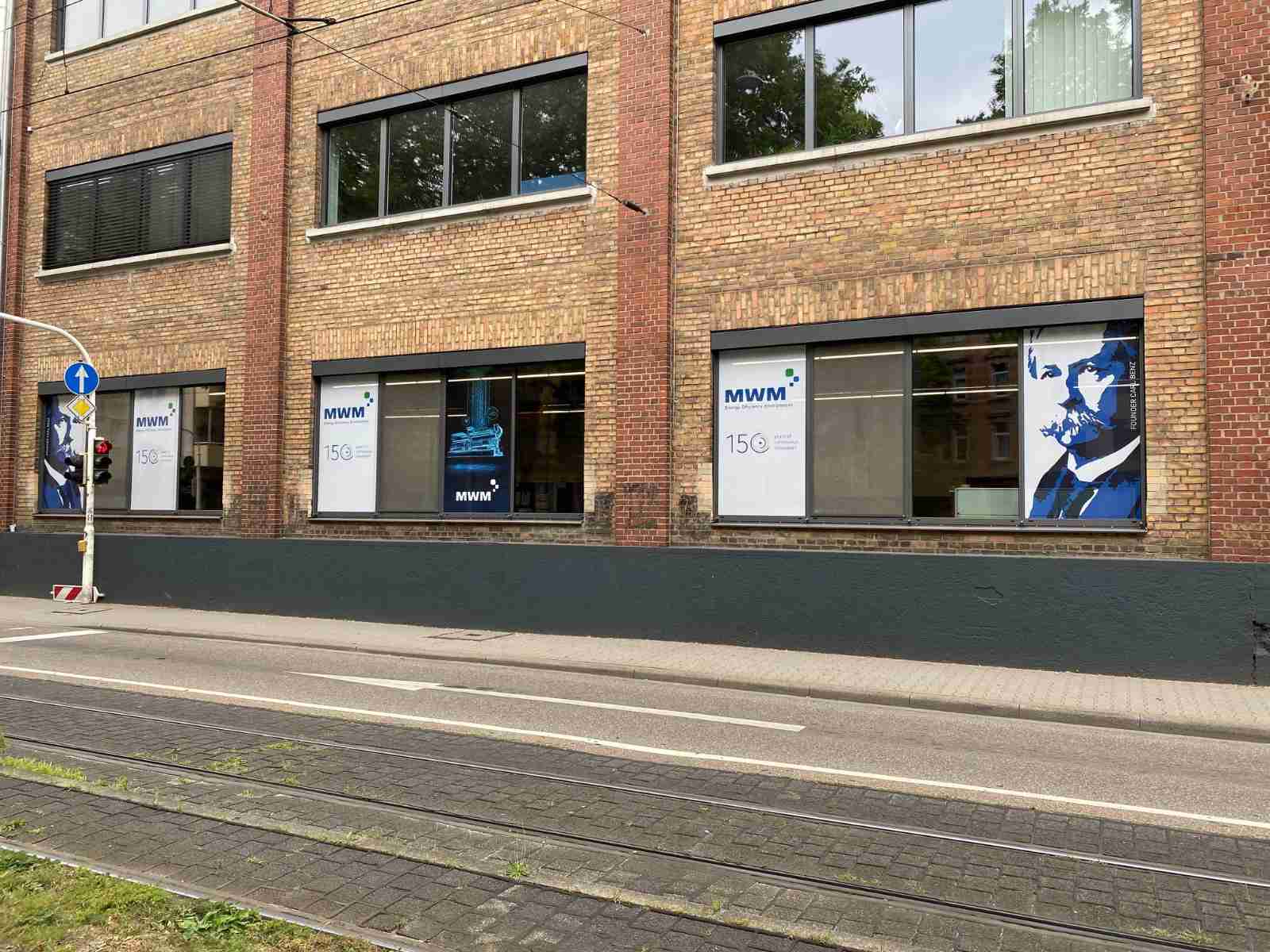 Video: Touring Mannheim with the blue MWM Tram
150 Years of Tradition and Innovation
In 1871, automotive pioneer Carl Benz founded his "Mechanische Werkstätte" in Mannheim, laying the cornerstone of the MWM brand. In 1879, the company manufactured its first two-stroke gas engine for permanent operation, and in 1922, Benz & Cie. became "Motoren-Werke Mannheim A.-G." or MWM. In 1932, the company started developing small diesel engines for industrial and agricultural applications, and in 1979, MWM celebrated the 100th anniversary of the development of the first two-stroke engine for gas and the launch of gas engine manufacturing in Mannheim. Since 2013, the MWM brand has been part of Caterpillar Inc.
Today, MWM is proud of its 150 years of innovation, development, and progress, which have yielded powerful and reliable gas engines and CHP plants that are still being marketed from Mannheim to the entire world.
Further information:
Contact Media
Aljoscha Kertesz
Manager Communications
T +49 6 21/3 84 – 87 48
E press@mwm.net
Frank Fuhrmann
Online Editor
Member of DPV / German Press Association
T +49 6 21/3 84 – 86 33
E press@mwm.net