X-Change Contract for 18 MWM TCG 2016 V16C of District Heat Provider Veolia in Bratislava Awarded to MWM Austria
Mannheim, September 14, 2021
Eight years after the go-live, the district heat provider Veolia Energia Slovensko in Bratislava has commissioned MWM Austria with the E70 maintenance. Since 2013, the 18 TCG 2016 V16C gas engines have accumulated a total of more than 1.1 million operating hours, producing electrical and thermal energy for the municipal power and district heat network.
Ready for the Next Eight Years of Operation
The 18 MWM gas engines were supplied and installed by the long-standing MWM partner Engul s.r.o. back in 2013. Since then, the engines have delivered about 900 million kWh of electrical energy and more than 1 billion kWh of thermal energy. Each of the engines, which are installed in various boiler houses throughout the city of Bratislava, supplies the municipal power and district heat network with 800 kW of electrical energy and about 900 kW of thermal energy. Together, the MWM engines thus generate an electrical output of more than 14 MW.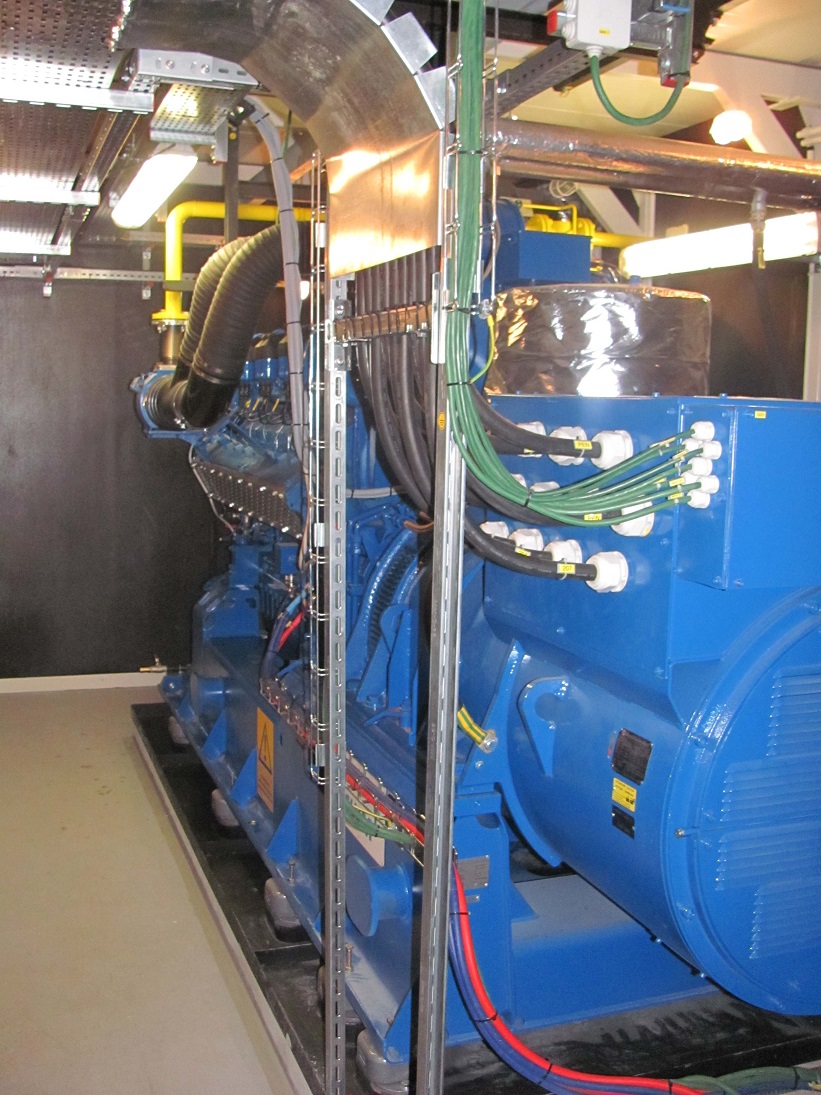 Eight years after the commissioning by the service engineers of MWM Austria, the gas engines have reached the maintenance threshold, each of them having completed 64,000 operating hours. In order to be ready for the next eight years, the operator Veolia Energia Slovensko has requested an offer for the E70 overhaul of these 18 units. In view of the great expertise, experience, and efficient work of the service team on site, the contract for the extensive E70 maintenance has been awarded to MWM Austria. The E70 maintenance is a cyclical operating test of gas engines and cogeneration power plants that ensures the profitability of CHP plants by means of professional maintenance measures. The general overhauls will take place over the next three years. Every year, six gas engines will be refurbished in cooperation with the X-Change Center in Duisburg. The E70 maintenance will be performed by means of the cost-efficient replacement of long blocks, which will be refurbished in the X-Change Center. Compared to conventional E70 general overhaul runs, this enables up to 50 percent less downtime.
Quick and Economical Plant Maintenance with MWM X-Change
The MWM part replacement program "X-Change" for large and medium-size engines is an economical, eco-friendly alternative to on-site maintenance. With the overhauled X-Change engines from MWM, you can resume your plant operation within a very short time without long downtimes. To ensure seamless operation and minimum plant downtime, the gas engines are ready for operation within a few days. For this purpose, an identical X-Change genset that has been overhauled according to the latest manufacturer specifications is prepared and delivered to the plant with a fully assembled refurbished engine, generator, and base frame. The engine is replaced directly, integrated in the existing setting, and subsequently commissioned.
Further information:
Contact Media
Aljoscha Kertesz
Manager Communications
T +49 6 21/3 84 – 87 48
E press@mwm.net
Frank Fuhrmann
Online Editor
Member of DPV / German Press Association
T +49 6 21/3 84 – 86 33
E press@mwm.net