Portraying countries – this time it's Turkey
Turkey steps on the gas
It is almost seven in the morning, and the sun is still standing low over the rooftops. Traffic is still light here in Bayrampasa, a neighborhood on the European side of Istanbul with about 250,000 inhabitants. Coskun Özalp is leaving his home and getting into his company car for the daily drive to work. Özalp is a project manager at Iltekno in the heart of Istanbul, Turkey's most populous city, which is located about 20 minutes by car from his residence. The 47-year-old engineer tells us that he has been working at Iltekno for nearly 10 years and is primarily responsible for sales and project management. The local traffic does not hold him up this morning, but traffic is generally getting worse, and on many days it takes nearly 45 minutes for him to get to work.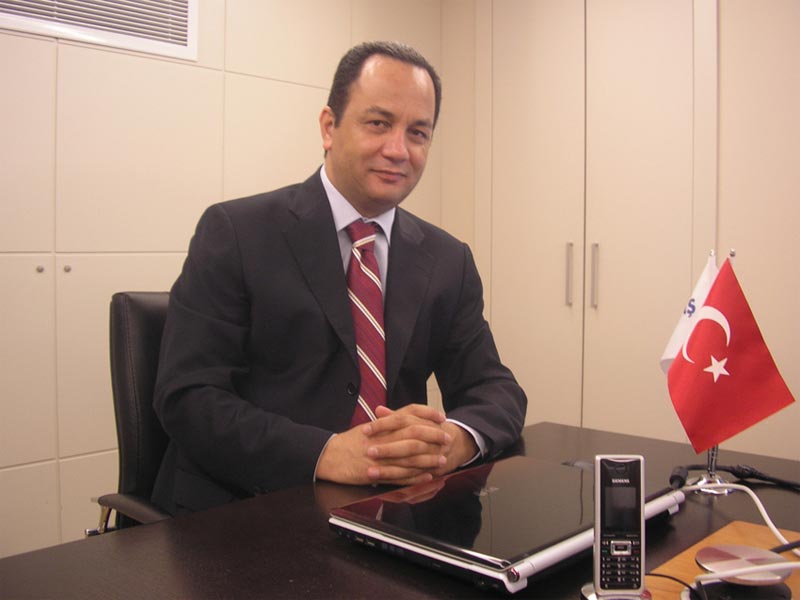 Istanbul's location, part in Europe in Thrace and part in Asia in Anatolia, makes it the only major city in the world that is located on two continents. Istanbul's architecture combines Greek, Roman, Byzantine, Ottoman and Turkish elements in a rich cityscape. Recognizing the uniqueness of this melange, UNESCO designated the historic old section of the city as a World Heritage Site in 1985.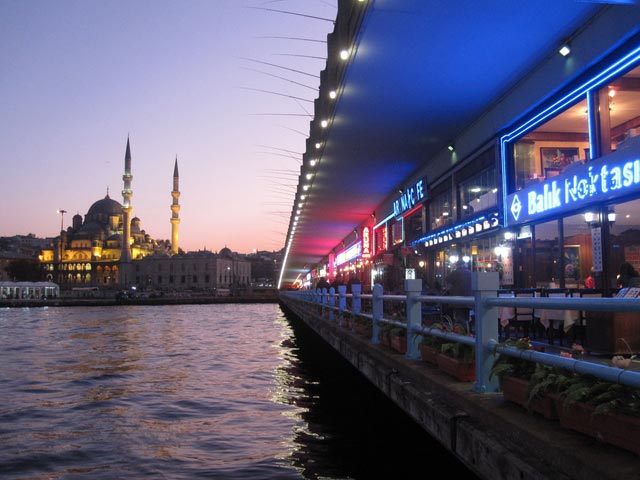 "When Turks do something, they put the pedal to the metal," Özalp tells us, smiling. There are big advantages to this: The economy is booming. In recent years, almost no other country has enjoyed such dynamic growth. Things may be stagnating in Europe, but in Turkey the spirit of innovation is running at full throttle. Of course, this also means that the country's energy needs are growing. The economic situation in Turkey is still very contradictory, though. This is particularly noticeable in the difference between the industrialized west, with its modern industry, and the agriculturally structured east, with its lower level of development. In metropolitan Istanbul, for example, average income is equal to 41% of the average income in the current 15 EU countries. But in the east, it is only 7%. Turkey has common boundaries with seven other countries and coastlines along three different seas. In the northwest, it borders on Bulgaria and Greece, in the north on the Black Sea, in the northeast on Georgia and Armenia, in the east on Iran, in the south on Iraq, Syria and the Mediterranean, and in the west on the Aegean Sea.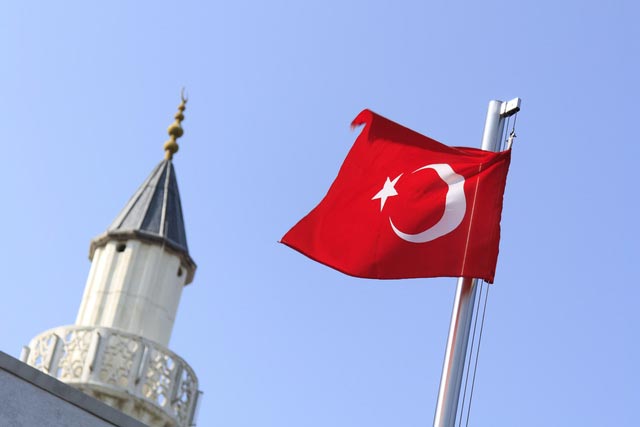 Because of its position as a gateway between Asia and Europe, Turkey gains an important share of its income from the transportation industry. It earns about €1.2 billion annually from international passenger travel and goods transport on its highways. "And it just keeps growing!" Özalp notes.
Iltekno is one of the companies that have played an important role in the country's growth. Since its establishment in 1989, the company has been involved in nearly 100 IPP projects in Turkey, with a total of 1300 WM el power generated. Iltekno is MWM's sales and service representative. It currently has about 50 employees, of which about 70% are engineers and service employees. In recent years, Iltekno has been working particularly hard to expand its activities in the area of renewable energies, such as the use of gases from sewage treatment plants, solid waste disposal sites or biogas plants. Additional customer segments are in the areas of textiles, food and other industries, such as airports and of course power plants. MWM has been working with Iltekno since the late 1990s and has established a network of service employees throughout the country.
Özalp has now arrived at work. He parks the gray BMW in the parking lot in front of the company building. It is already 25°C (77°F) in the shade this late fall morning. Right now, the meltem maritime west wind is bringing fresh sea air to the mainland. When a high-pressure air mass is present, the sirocco blows from the south, bringing hot days. Özalp remembers 2004, when it was equally hot around this time of year. That was the year when planning for one of his most interesting projects began: Polyplex. This company is the world's fourth largest manufacturer of thin polyester film. It has plants in India and Thailand. At the time, the company decided to build a plant in Corlu, Turkey. Iltekno bested the competition with a gas-operated TCG 2032 V16 genset (4 MW) from MWM. The plant building, production equipment, and power generation system were built at the same time and were commissioned in 2005.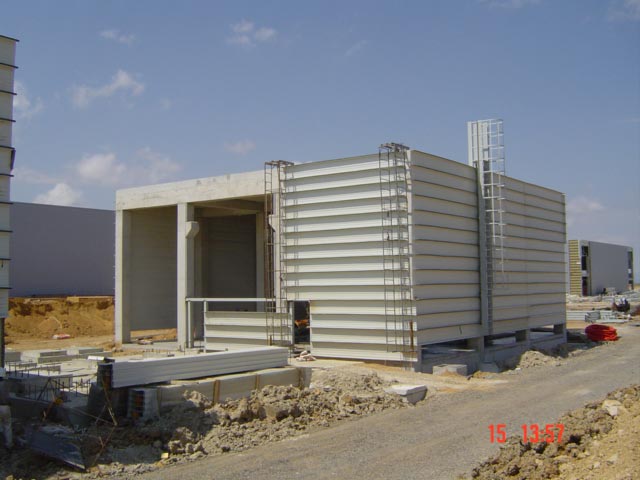 Since then, Iltekno has received two additional orders – business is good at Polyplex. In 2008 two additional MWM gas engines of the same model were added to the existing equipment to expand power plant capacity (4.1 MW each). Then, four years later, the customer decided to order two more units of the same design. The entire plant now has a capacity of 20.8 MW. It is operated in island mode because a continuous, uninterrupted supply of power is critically important to Polyplex's production. To ensure that this continuity is always available, a full-service contract for all five gensets was signed with Iltekno.
Natural gas has for some time been an important economic factor in Turkey. Just recently, Turkey and Azerbaijan signed a treaty on the transmission of natural gas from Azerbaijan through Turkey to Europe. After the signing, Turkey's prime minister, Recep Tayyip Erdogan, stated that this is a key project that would allow Europe to diversify its energy supply routes. The operator, Trans Anadolu Pipeline (TANAP), will help reduce the EU's dependency on the supply of natural gas from Russia. The planned pipeline will be able to carry about 16 billion m³ of gas per year. Turkey is to have an option for about 10 billion m³ of natural gas.
"It is safe to assume that the supply of energy in Turkey will be shifting more and more toward natural gas," explains Özalp. We are now sitting in a brightly lit office; an air-conditioning system hums quietly in the background, maintaining a pleasant temperature in the room. One of Iltekno's strengths is that it places top priority on customer requirements and benefits in all of its business activities. "Aside from our enthusiastic sales and after-sales team and our country-wide service network, this focus on the customer is certainly one of the reasons for our growth," Özalp emphasizes proudly. So, it is no surprise that many customers have remained loyal to Iltekno for years.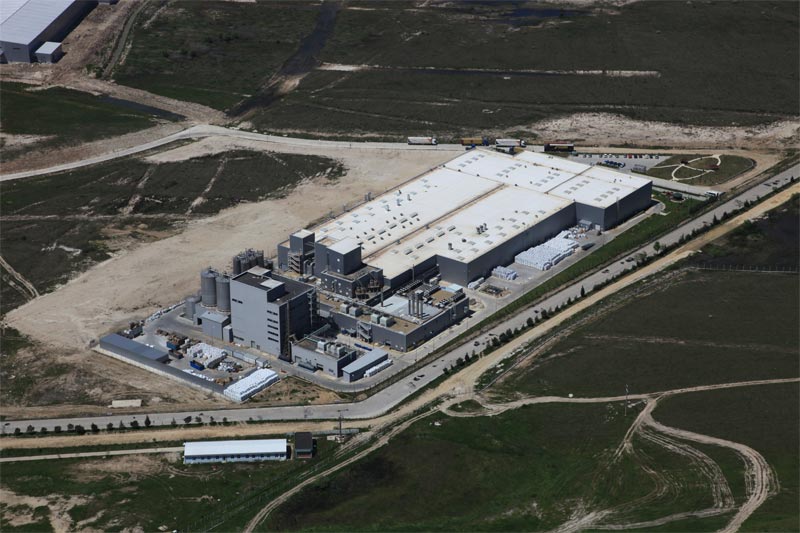 Polyplex is an excellent example. Long before the first phase of construction began, the Iltekno team helped Polyplex purchase suitable land and also provided assistance in many other areas, such as helping Polyplex employees select the right schools for their children, offering tips on dealing with immigration regulations, and much more. A relaxed and friendly atmosphere developed in parallel with the business relationship. One of the high points of this close relationship came in December 2010 when Iltekno CEO Gürcan Gürel and Coskun Özalp were invited to the wedding of the daughter of Mr. Yada in New Delhi. "Mr. Yada is the head of worldwide investments at Polyplex, and we were more than pleasantly surprised when we received his invitation to come to India to attend his daughter's wedding. It was really a touching moment," Özalp recalls. Trust and confidence does not get any stronger than that.
The latest economic developments in Turkey have created an optimistic environment in which international organizations are also viewing Turkey as the fastest growing economy in Europe, even among the OECD countries. Yes, the Turks really are stepping on the gas.