Living our values
"The world is continually changing, and so is our business. But one thing that will never change is our commitment to maintaining the highest ethical standards. Our reputation is one of our greatest assets. Each of us has a responsibility to protect it – every day." This statement by Caterpillar CEO Doug Oberhelman reflects the core principle that is expressed in CAT's Code of Behavior and that guides all of Caterpillar's employees.
The basic values of integrity, excellence, teamwork and commitment – as well as a series of specific values – are the primary standards that apply to the activities and cooperative endeavors of Caterpillar and its subsidiaries throughout the world. These values reflect principles that were already being followed at MWM before it joined the Caterpillar group. They are set forth in writing in Caterpillar's "Code of Conduct." Each year a special training activity will focus on them in an effort to make old and new employees aware of their importance as the guiding standard for our work at MWM.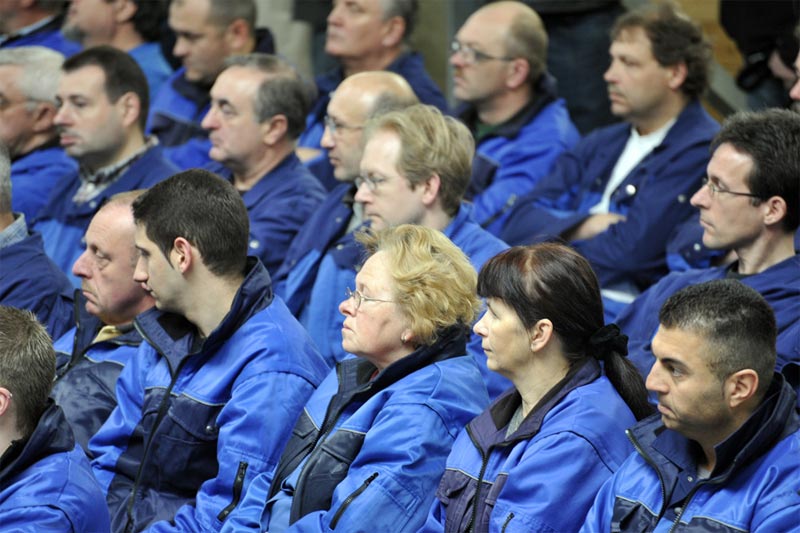 Trained for good cooperation
This "Code of Conduct," which applies throughout the world in the Caterpillar group, was the focus of a training session at MWM in October 2012. The topics ranged from statutory and regulatory compliance to how employees are to interact with each other in the spirit of honesty and personal integrity in their daily work. They also reflect the high standards that MWM sets for internal cooperation and for interactions with customers, dealers and suppliers.
The men and women of the Caterpillar group live and work in many parts of the world. Their unique cultures, experience, training and talents will play an important role as MWM and Caterpillar grow closer together and become even stronger as innovative enterprises. What it means to be part of such a team was first described in Caterpillar's "Code of Conduct" in 1974. The Code sets forth Caterpillar's high expectations, its beliefs, and, above all, how these values are lived within the company. Working in accordance with the highest values and principles is a longstanding tradition as well as a solid foundation for the future.