New MWM Xchange Center opens in Spain
It is often is more economical and environmentally sound to perform maintenance by swapping out exchange components (called Xchange parts at MWM), for example when major overhauls are carried out on natural gas engine systems.
Each MWM Xchange part is reconditioned to new-part tolerances at the MWM Xchange Center. So for all intents and purposes it is in new condition, as is indicated by the length of its warranty. This procedure saves resources, which benefits our customers.  This is because the Xchange approach offers the best way to minimize downtime during overhauls, for example by using a short block.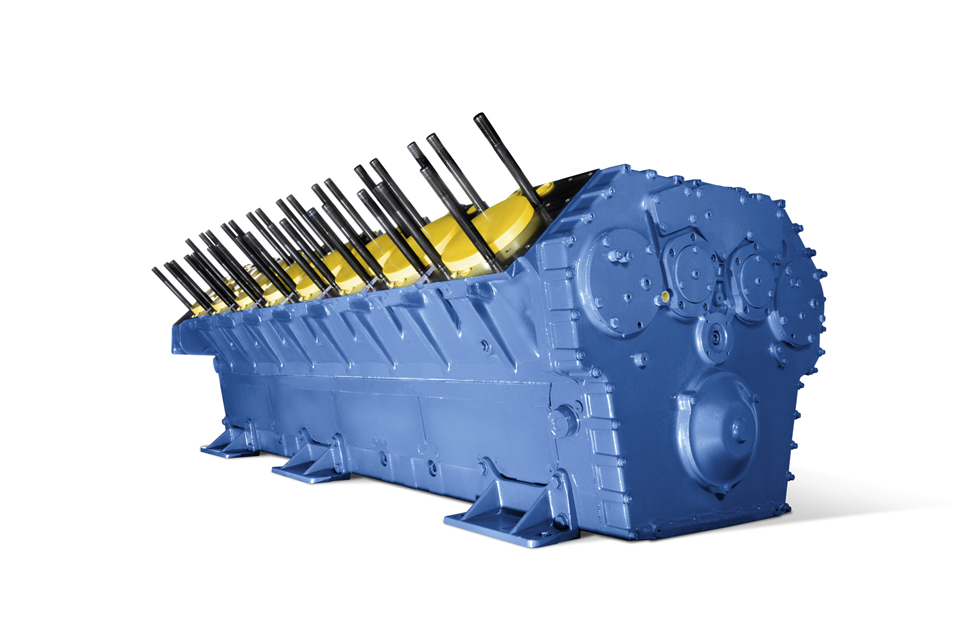 MWM has been successfully using this practice for years at its Xchange Center in Duisburg, Germany. This re-use philosophy was recently expanded when an additional Xchange Center was opened in Vigo in the Galicia region of northwestern Spain. MWM supplies Xchange components for the TCG 2032 series from this Center following the approach established in Germany.
"We are equipped with all the necessary documentation systems, machining equipment and tools in Vigo, and of course we have passed the required audits. Each Xchange part is measured and documented to ensure full auditability. Our personnel are specially trained for these tasks," explains Jose-Maria Perez, head of the new Center. "All of the logistical requirements for global shipping are met, and users will also benefit from the OEM-level quality of the exchange components," Perez adds.
Opening with insights
The opening was accompanied by a festive dedication celebration to which customers, partners and employees were invited. During a tour of the facility, attendees had the chance to ask questions about the processes and workflows. Multimedia presentations on MWM's Spanish subsidiary and on the new Xchange Center and a showing of a new film highlighting information about the Xchange Center rounded out the opening day event.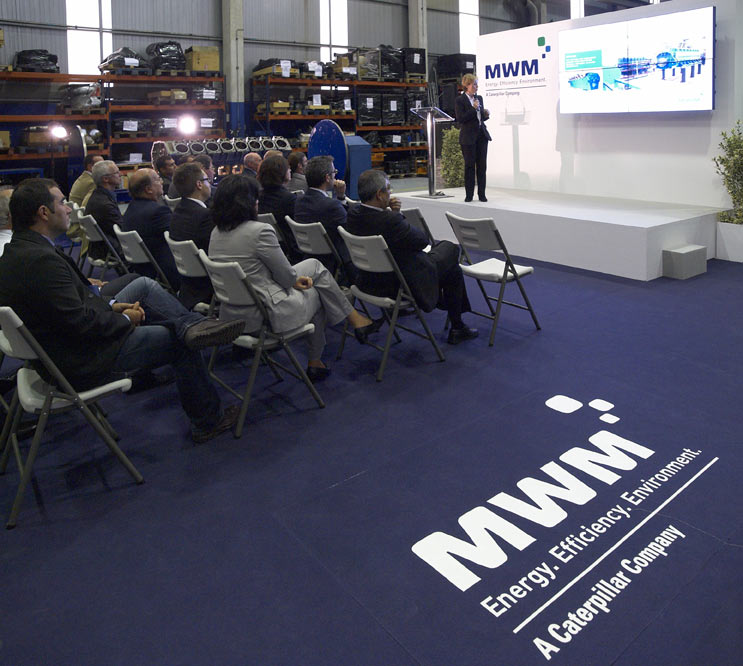 Short blocks reduce downtimes of cogeneration (CHP) plants
Karim Stein, who heads the MWM Xchange Center in Duisburg, is convinced that the short block business will continue to grow. "One thing is clear: we can overhaul short blocks much faster and more efficiently in our Xchange Centers than is possible on site. Customers save time and therefore money," notes Stein, speaking from experience. The smallest common denominator is the use of a short block without cylinder heads. The largest common denominator, though, is the closed short block with its extended range of components: cylinder heads, valve train, oil cooler and oil filter, as well as vibration dampers – virtually an entire engine. Such short blocks are manufactured as a proactive measure to ensure fast availability for the customer should the need arise.
Downtimes are noticeably shorter with this parts exchange programs for medium and large gas engines. In the process, the engine is upgraded to state-of-the-art technology so that it has the same reliability, service life and warranty as a new engine. In 2011 over 120 engines based on this process were built and sold in Duisburg, and the trend is on the rise.
Some figures from the Xchange Center in Spain:
| | |
| --- | --- |
| Number of cylinder heads made for TCG 2032/632 in the past years: | > 3.600 |
| Number of short blocks made until now: | about 10 |
| Forecast cylinder heads for 2013 (just expectation): | > 600 |