Russia – a nation on the move
Russia, with its 17 million square kilometers (6.6 million square miles) of land and around 150 million inhabitants is one of the largest countries in the world. After Germany, it is the second largest economy in Europe and is the sixth largest economy in the world – per purchasing power parity (PPP). It has significant energy and mineral resources and is a leading manufacturer and exporter of numerous industrial goods and raw materials, such as natural gas. While significantly less natural gas will be exported from Russia in 2012, the figure for 2011 is still impressive: 197 billion cubic meters. The biggest customer is Germany. According to the RIA Novosti news service, Russia's Minister of Energy, Alexander Novak, recently announced in Moscow that "we will have a decrease of 4 to 5% because of the crisis in Europe and the restoration of natural gas supplies from Libya."
St. Basil's Cathedral, with its onion-shaped spires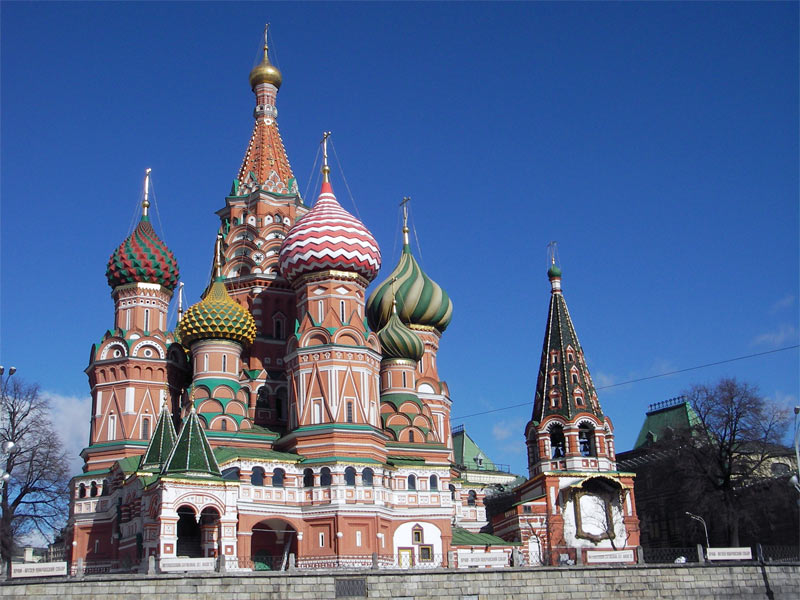 Moscow, Red Square. The Russian capital is dressed for winter with temperatures around -15°C and a crisp blue sky. We meet up with Vladimir Voronov, director of MWM's sales subsidiary for Russia and adjacent regions. The company has three employees and was founded in May 2011. "However MWM has been active in Russia for more than ten years," adds Voronov, who previously worked in respobsible positions for well-known companies in the area of natural gas-powered machines and systems. "We have our office right in the heart of Moscow in the 'House of German Economy', where a large number of German companies are located. The sales offices of leading Russian and Western European companies are concentrated in this part of the city, for example the German companies Commerzbank and BASF.
Solutions for greenhouses gain in importance
We walk along Red Square for a while, past the Lenin's Tomb and large igloo-sized piles of snow. Voronov describes the Russian market and the applications that are currently in demand. "In addition to oil and gas applications, greenhouse applications are an important target market. MWM had market shares of more than 50% in this area in 2011 and 2012. Before that, such projects only accounted for a marginal share of business. There were clear reasons for this," explains Voronov.
The enormous red State Historical Museum facing Red Square impresses visitors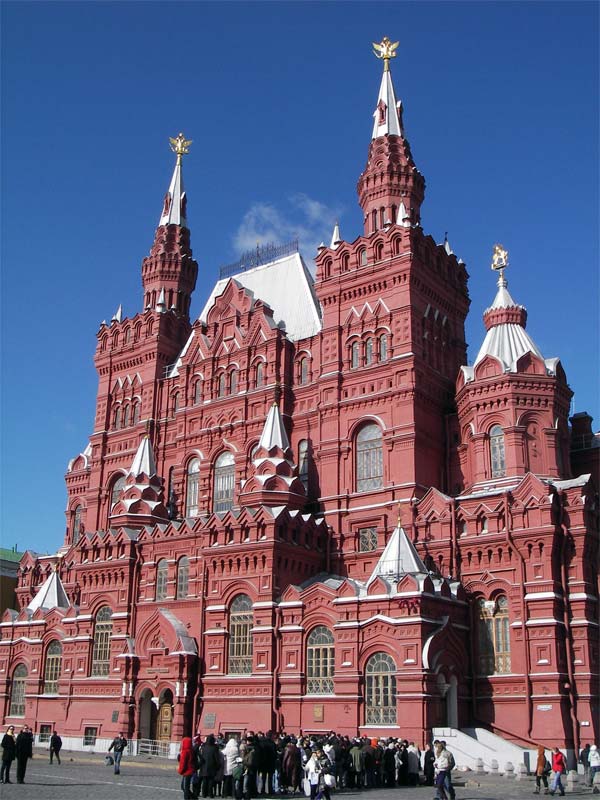 Russia must import 60% of its demand for fruit and vegetables. In 2011 the domestic harvest was only 12–13 million tons. 70% of this figure was produced by private individuals, 19% by large agribusinesses and 11% by independent farmers. The countries of the European Union are the most important suppliers, above all the Netherlands. In addition: Currently Russian companies and governmental agencies are reporting that Russian products are being displaced by imports. Long, complicated distribution chains are one of the reasons for this sad state of affairs. Numerous middlemen take their slice of the profits, which drives up prices. Meanwhile, Russia's Ministry of Agriculture is working to counteract this situation by subsidizing greenhouses. New projects are already in the works in some regions.
For example, in order to eliminate the margins taken by middlemen, the Magnit retail grocery chain, which operates more than 5700 stores (SAO Tander) will soon be growing its own vegetables year round. The retail giant plans to build a 200 hectare greenhouse complex in the Slavyansk district in the Krasnodar region (at a cost of 10 billion rubles, about €250 million). The capacity will be about 67,000 tons of vegetables per year – an absolute mega project.
Power generation in Russia
We asked about specific regional characteristics and about the basic history of power generation in Russia. Voronov smiles and starts to fill us in: "In the past most of the country's supply of electrical power was provided by nuclear, hydroelectric and steam power plants feeding into the main power grid. The steam power plants were fired by natural gas and coal." He explains that, because of the centralization of the distribution system for electricity and heat, there was virtually no local distributed power generation prior to 2000, with the exception of plants in very distant regions or plants for critical facilities such as the military, space research and mining.
It has now started to snow again. We walk with Voronov along the Moskva River heading toward the center of the city. "Today, another important target application is district heating. A number of projects have been launched, including the largest project in Russia, which will have an output of 24 MW. And of course we must not forget industrial applications such as building materials, metallurgy and food processing," Voronov adds.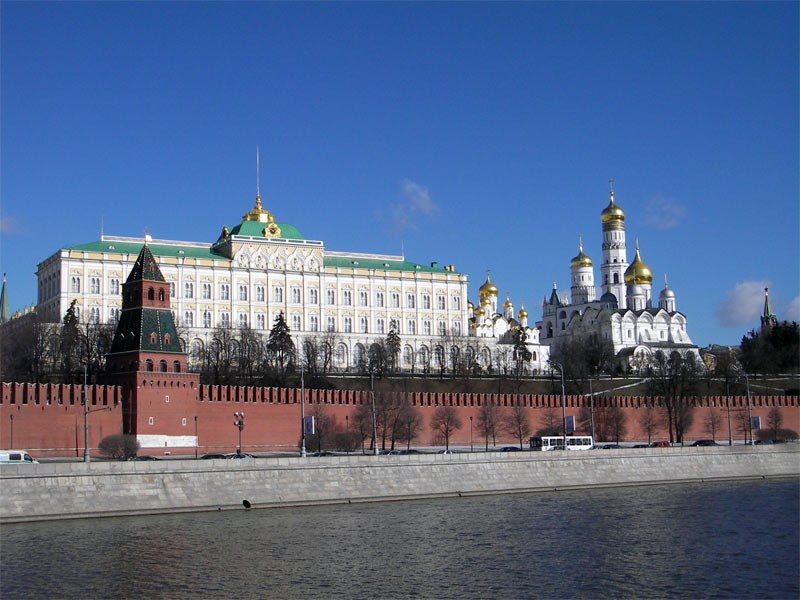 Voronov lists the important regions for his business: the northwest in the area near St. Petersburg and the south (near the Rostow/Krasnodar region) and of course Tartarstan, Russia's fastest developing region. "Our market share there is currently more than 90%, with about 60 MW capacity," he notes. And then there are the Ural Mountains, the Tyumen region and Siberia.
We ask Voronov how the Russian economy is going and how he assesses MWM's business opportunities. Before Voronov begins his answer, we duck into the Perlov Teahouse on Myasnitskaya Street and settle into one of the establishment's pleasant round tables. "In 2013 Russia's economy will probably not grow as fast as in 2011. But big events like the World Cup of soccer in 2018 and development programs in many industries will still offer good business opportunities. Preparations for the World Cup in Russia are expected to cost at least €15 billion. 40% of this money will go into stadium construction, training facilities and team housing," Voronov tells us. The rest will be used to modernize transportation infrastructure, airports, hotels and local logistics.
In addition, by 2020 Russia plans to create more than 11 GW of electrical power from renewable energy sources. The cost for this will probably run to €25 billion. In Mordovia, for example, Russia's largest biogas plant is currently being built. There are plans to supply remote towns in the Far Eastern and Siberian federal districts with wind power.
MWM gas engines for Russia's biggest greenhouse
One of the most important projects that was completed in 2012 was the Maisky greenhouse application. "This is a large energy system with six TCG 2032s producing a total of 24 MW for the largest greenhouse in Russia. Power and thermal energy from greenhouse applications are sold at a 20% discount off regulated rates," reports Voronov. The project is located in Kazan in the province of Tatarstan.
"Orders for MWM in Russia totaled about 160 MW in 2011 alone – more than the total of all sales prior to 2010. We currently have new orders for 24 TCG 2032s and for 30 TCG 2020s," Voronov reports regarding the current situation. More than 50% of the orders are from IPPs and EPCM customers (engineering procurement construction management). "We expect double-digit growth for the next five to seven years," Voronov concludes. "Vsjo horoschó, chto horoschó koncháetsya" – all's well that ends well.
Selected references:
Mona, four TCG 2020 V20s, hotel and business center in Moscow
Moscow City, two TCG 2020 V12s, supplying power to the recently built Moscow business district
Maisky, six TCG 2032 V16s, the largest greenhouse in Russia
Dzhalil', two TCG 2016 V16s, the first district heating project in Tatarstan
Prokhorovka, Belgorod region, two TCG 2020 V12s. The first agro-industrial power plant in Russia
Tander, Krasnodar, four TCG 2032 V16s, the first complete greenhouse power supply system from MWM in Russia. Complete construction. Start of operation in 2012
Vyborzhets, St. Petersburg, three TCG 2032 V16s, the world's largest greenhouse power plant. Start of operation in 2012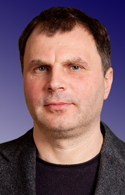 Vladimir Voronov
Name: Vladimir Voronow
Position: Director of MWM's sales subsidiary for Russia and adjacent regions
Experience: In Russian power generation since 2001; responsible project manager for building one of the first gas power plants in Russia in 2002-2003, different stations at well-known companies
Degree: Graduated from Odessa State Maritime Academy; Received MBA degree in International Executive Management from Stockholm School of Economics
At MWM since: 2010