Intergen – 50 years of experience in Italy
Northwest Italy, especially in and around the center of Milan, is the country's largest metro area, with a population of over 7 million, and is considered the most productive economic region of "Bella Italia". It is where many companies have their head offices, including automotive manufacturers, engineering firms, and trading companies. Somewhat northeast of Milan, in the small town of Lomagna – between Monza and Bergamo – are the headquarters of the IML Group. For over 27 years now, IML has been working closely with MWM as a dealer and distribution partner for gas engines.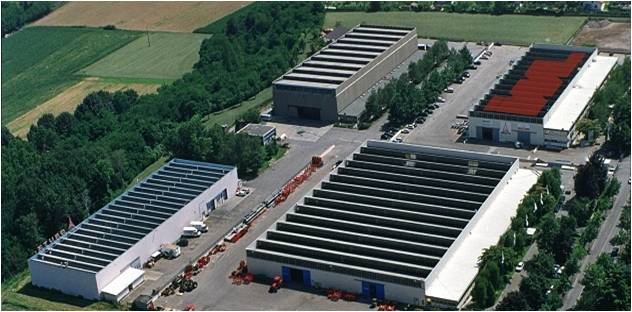 IML factory in Lomagna
Established in Milan by Giorgio Keller as an importer of industrial machinery from Germany over hundred years ago, IML has become a prominent name for engines, energy and parking systems in Italy, boasting more than 170 employees and average annual revenues of over €100 million.
In 1945, the company adopted the name it bears today – IML (Industrie Mecchanice Lombarde). In 1975, the company headquarters were moved from Milan to Lomagna in the province of Lecco. In the local industrial park in Lomagna, IML occupies a 33,000 m² site, of which 8,566 m2 is built up. Also located here are two brand-new engine testing facilities.
Cogeneration (CHP) at IML Intergen
Within the IML Group, there is separate business unit for energy production, "Intergen", which is exclusively involved in combined heat and power (CHP) as well as industrial automation. The Intergen business unit not only installs new systems but also provides service and spare parts supply. Just under 20 employees handle maintenance and repair as well as the servicing of CHP and biogas systems throughout Italy. 30% are handled by the Intergen energy service department under a full-service agreement or regular service. 13% have service agreements with the IML partner network and about 15% source spare parts directly via Intergen. This makes Intergen the market leader for maintenance and repair of gas engines in Italy. 24 hour service availability, seven days a week, 365 days a year within Italy, and a high level of efficiency, combine to secure Intergen its unique position in the Italian market.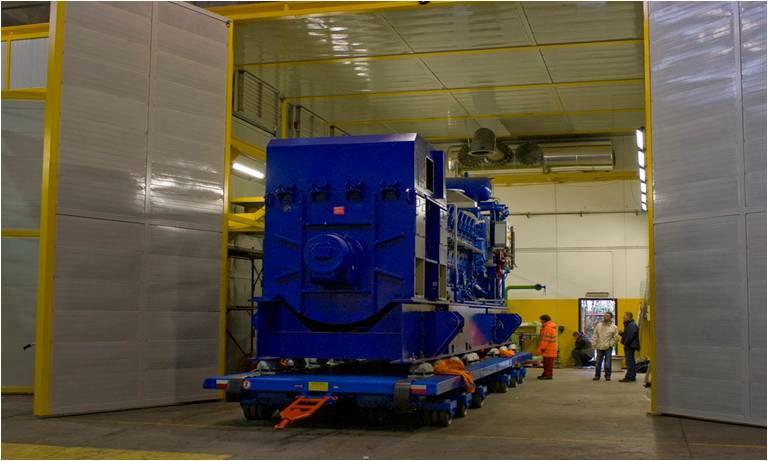 Intergen testing facilities for gas engines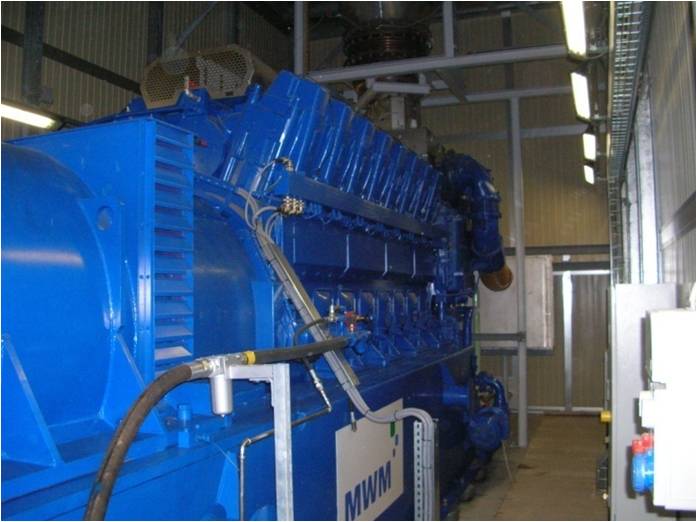 MWM gas engine in the CHP plant at San Raffaele Hospital
Cogeneration systems for leading customers
Cogeneration systems for leading customers Whether cogen power plant with biogas, natural gas, landfill gas, or special gases – as MWM's exclusive trade partner in Italy, Intergen offers the right solutions for all requirements. Prominent companies from the pharmaceutical or ceramics industry, municipal utilities, hospitals, paper mills, or food manufacturers are among Intergen's customers. Also internationally-renowned companies such as the cheese producer Galbani count on Intergen's competence and service. The company uses one MWM TCG 2020 V16 genset each at two of its cheese production facilities. The combined heat and power plants each generate 1,500 kWel.
In Milan, a city with many millions of inhabitants, the "Niguarda" and "San Raffaele" hospitals, for example, rely on cogeneration systems with MWM TCG 2032 gas engines for electricity and heat production. With a full-service agreement for the cogeneration plant at San Raffaele Hospital, Intergen also provides for optimal availability and fault-free, economical operation of the system.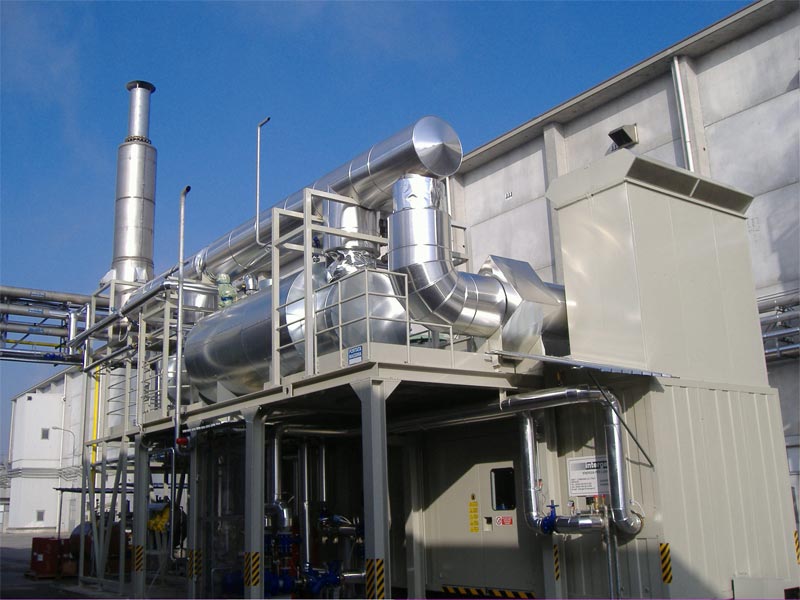 Galbani's cogeneration plant at the Melzo site
The IML Group comprises three operative units:
The first, IML Impianti S.r.l., has two main lines of business – Intergen – the energy division of the company and exclusive distributor and dealer for MWM gas engines in Italy – and Interpark, which manufactures automated parking systems.
The second operating unit, IML Motori S.p.A., trades in diesel engines.
The third company, IML Motoare S.r.l., is the Romanian IML subsidiary based in Galati.
Photo source: Intergen, IML