Edina Group and Emerald Biogas are Winners at the ADBA Awards
Mannheim, September 24, 2014
During the annual exhibition of the Anaerobic Digestion and Biogas Association (ADBA) at the NEC in July, Edina and Emerald Biogas received the ADBA Award "Best Industrial Waste AD Project 2014" for a joint project. ADBA was established in 2009 as a non-profit organization and promotes best practices in this specialized field of decentralized energy supply. Through seminars and workshops, the event also offers prospects in-depth information and detailed technical solutions on all questions concerning the planning and operation of biogas plants.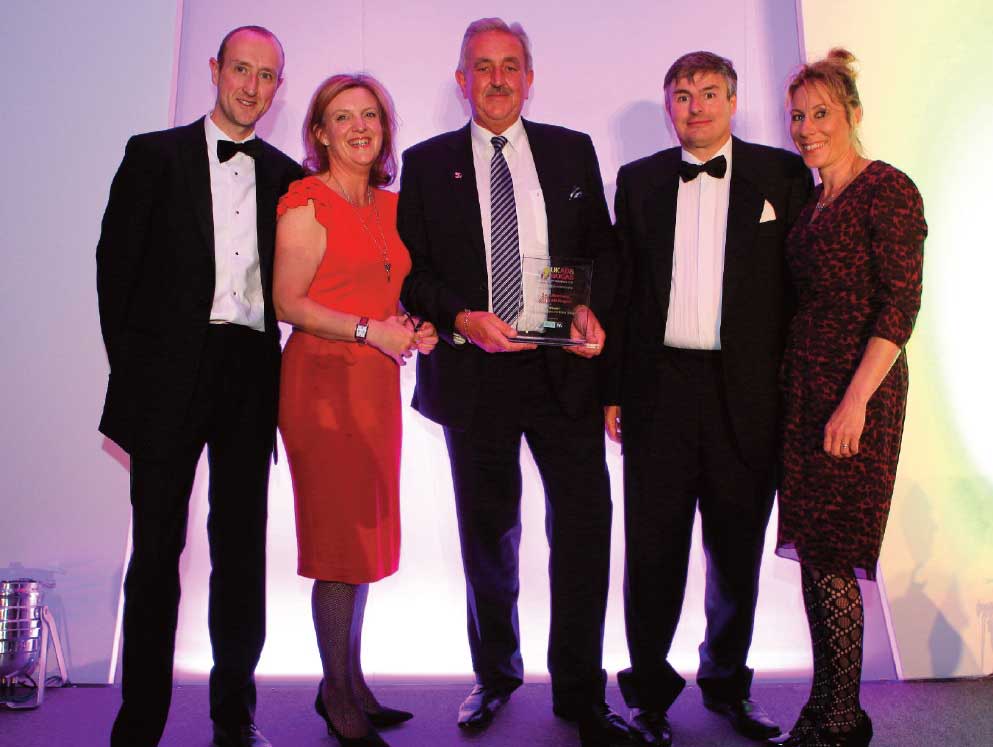 The winners of the UK AD&BIOGAS Industry Awards 2014 in the category of "Best Merchant Waste AD Project"
Organic waste-to-energy and biogas plant in Northeast England
Emerald Biogas Ltd, based in Newton Aycliffe, built the award-winning, state-of-the-art organic waste-to-energy and biogas plant in Northeast England. In this project, Edina was responsible for the installation and maintenance of the MWM TCG 2020V16 series gas engine. At an output of 1.56 MWel, it generates sufficient energy to supply some 2,500 homes.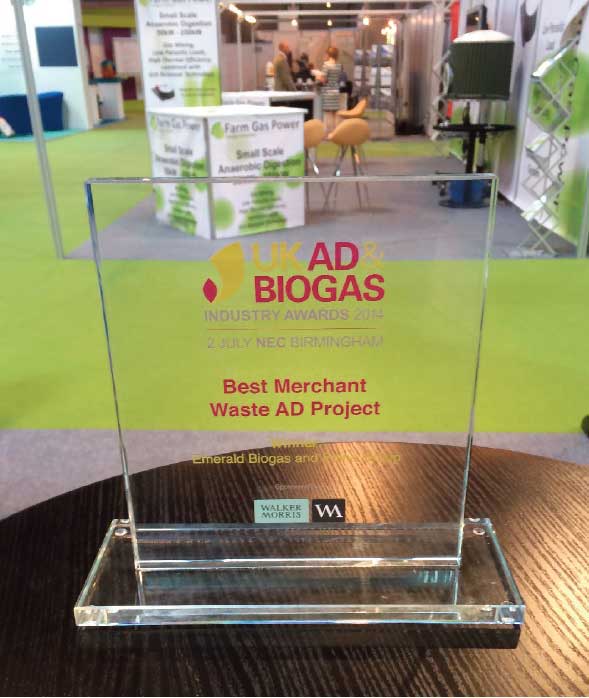 The UK AD&BIOGAS Industry Award 2014 "Best Merchant Waste AD Project"
The ADBA founding member Edina is a longstanding and exclusive distributor for MWM in Great Britain and Ireland. In this market, the company supplies and operates over 300 MWel of the installed gensets and container units. The Edina Group employs over 140 people at five locations and offers the entire spectrum of services demanded by a continuously-growing and diversified industrial power generation market.
Photos: Source/rights, Edina Group
Further information
Contact Media
Aljoscha Kertesz
Manager Communications
T +49 6 21/3 84 – 87 48
E press@mwm.net
Frank Fuhrmann
Online Editor
Member of DPV / German Press Association
T +49 6 21/3 84 – 86 33
E press@mwm.net