Modernization of Heating System in Brandýs nad Labem, Czech Republic: Company TEDOM Enables Reliable Heat Supply with New TCG 3016 V12
Schwaz, October 15, 2023
Brandýsko-Boleslavská městská a.s. (BBM a.s.) is a municipal utility company in the city of Brandýs nad Labem that produces and distributes thermal energy for city buildings and residential consumers that are connected to the local district heating system.
Reliable and Efficient Heat for District Consumers
BBM a.s. was faced with the task of modernizing the heat supply system in the city of Brandýs nad Labem-Stará Boleslav. The project was co-financed by the European Union and comprised the modernization of two outdated boiler houses and the city's heat supply system. The goal of the project was to renew the distribution pipelines, to connect the local hospital, and to install a new high-efficiency gas engine power plant for combined heat and power (CHP) generation. The project primarily contributes to energy savings, since the greatest advantage of cogeneration systems is the high efficiency in terms of fuel utilization. The efficiency of these systems can reach levels of more than 90 percent.
TEDOM carried out all work from the design of the power plant to the supply of the equipment and the commissioning. The core element selected for the project was a TCG 3016 V12 unit that delivers 600 kW of electrical energy and 735 kW of thermal energy. It is installed in a Quanto D600 enclosure made by TEDOM inside the boiler house.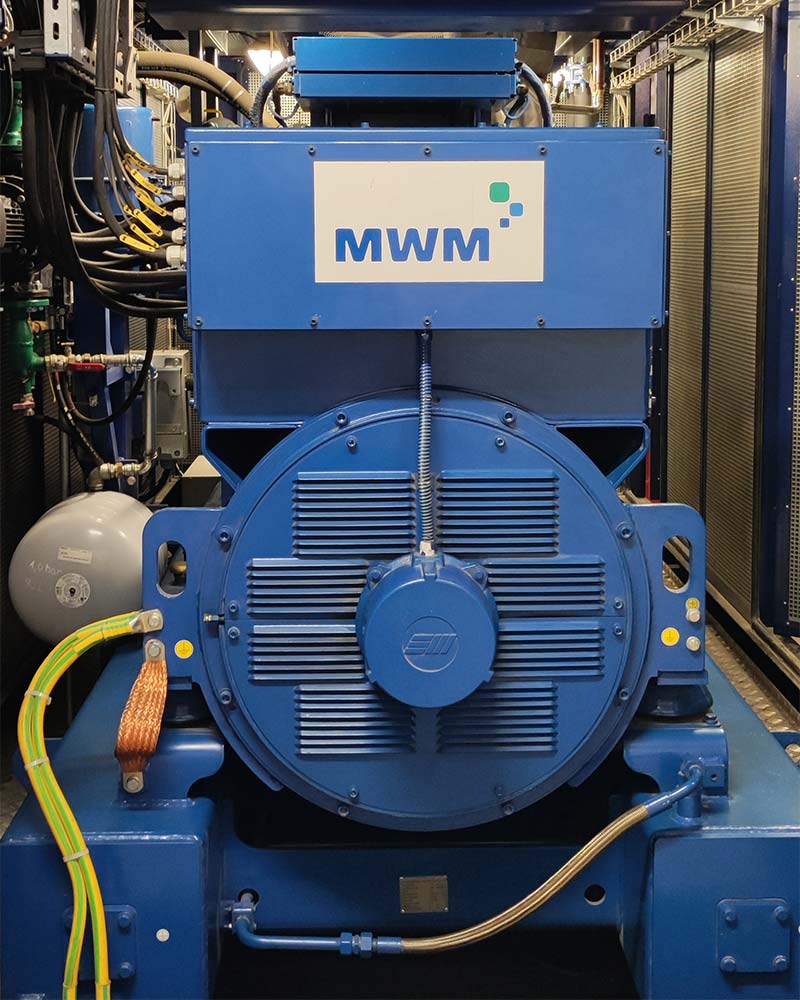 "The construction of the power plant was completed within only four months. This allowed us to meet project deadlines. Following the finalization of all administrative processes, the power plant was commissioned and put into operation by TEDOM", says BBM a.s. representative Zdeněk Muller.
Since January 2021, the MWM TCG 3016 V12 has been operating continually and has generated 5,025 MWh of electrical energy. During the winter season, the gas engine runs 12 to 16 hours a day, while in summer, the operation is reduced to 6 hours a day. This flexible energy production scheme with seasonal switching in accordance with the consumer demand contributes to the total life of the generator set, thus reducing operating and maintenance costs. The produced electrical energy is supplied to the ČEZ grid (ČEZ Group or České Energetické Závody is a conglomerate of 96 companies, one of the largest energy exporters in Eastern Europe), whereas all of the generated thermal energy is used in the heating system to support the thermal gas boilers. The main consumers of the thermal energy are the nearby residential buildings and the local private hospital.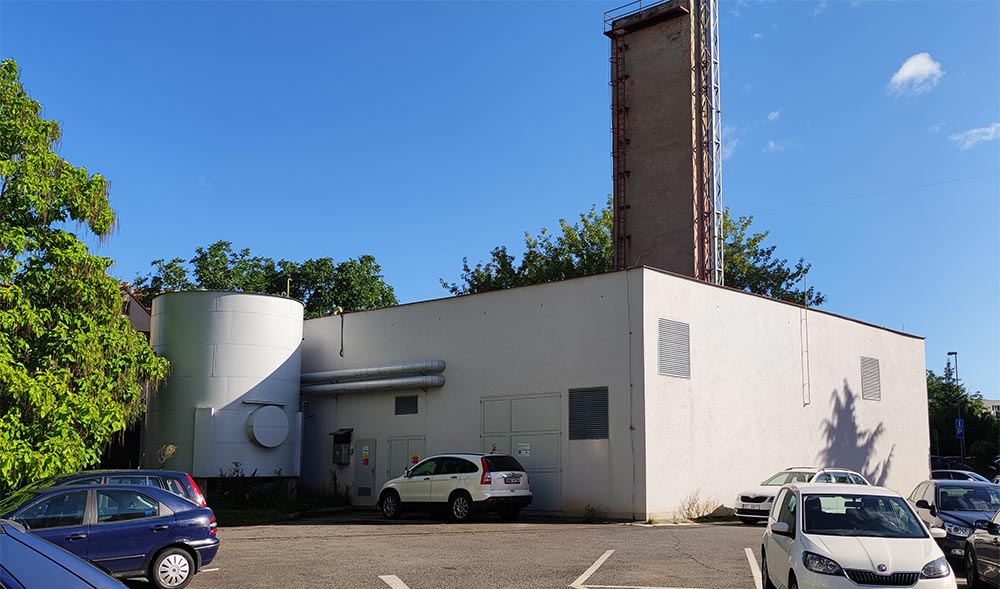 Flexible Usage Through Cogeneration
Cogeneration enables the flexible generation of energy according to the consumer demand, saving fuel and resources. Overall efficiency levels reach up to 95 percent. Moreover, cogeneration systems can easily be integrated in existing supply systems, and the containerized design allows the customer to put the power plant into operation in the shortest time possible without any additional construction effort.
Further information:
Contact Media
Aljoscha Kertesz
Manager Communications
T +49 6 21/3 84 – 87 48
E press@mwm.net
Frank Fuhrmann
Online Editor
Member of DPV / German Press Association
T +49 6 21/3 84 – 86 33
E press@mwm.net