MWM and WTZ Roßlau gGmbH Jointly Research Use of Hydrogen in Gas Engines for Eco-Friendly Energy Generation
Mannheim, January 9, 2023
In a project supported by Germany's Federal Ministry for Economic Affairs and Climate Action, MWM researches the use of hydrogen engines for distributed heat and power generation in collaboration with the independent non-profit research center WTZ Roßlau gGmbH. The research project will continue for two years.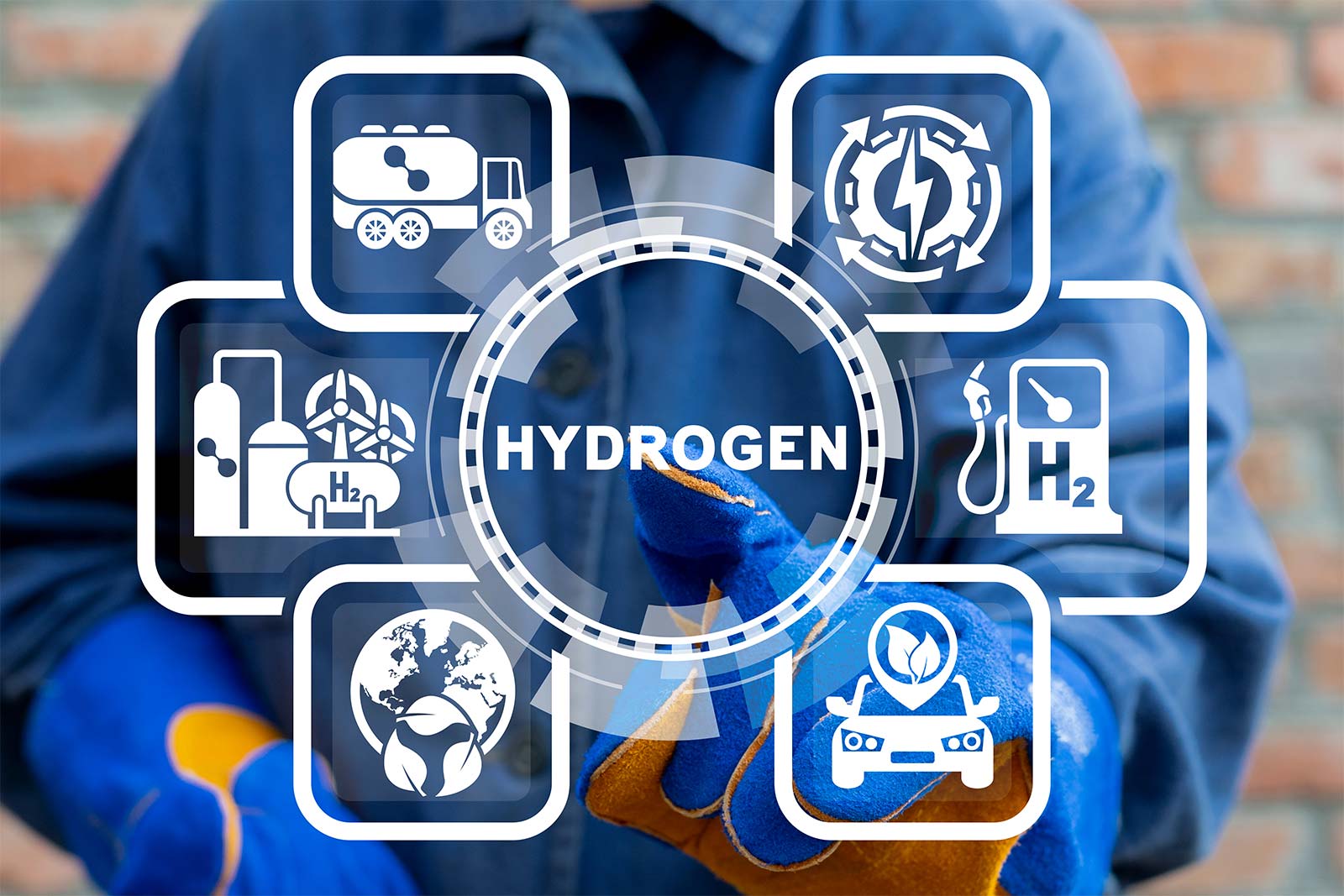 Higher Efficiency, Lower Emissions with Hydrogen Engines
The objective of the research project of MWM and WTZ is to use the power generated from renewable energies for the production of hydrogen in electrolyzers. The generated green hydrogen is buffered and can be used for combustion in a hydrogen engine for distributed energy generation whenever needed. "Gas engines will play a central role in the conversion from fossil-based to low-carbon energy supply", says Dr.-Ing. Christian Reiser, Managing Director of WTZ Roßlau gGmbH. "The goal here must be to switch to CO2-neutral energy sources as quickly as possible. The key to this is to lay the foundations now by offering gas-fired power plants that are being built today, the possibility of being blended or even completely converted to the new fuels during their service life."
Today, MWM gas engines are already capable of operating with a hydrogen admixture of up to 25 percent and stand out with their high efficiency in distributed heat and power generation. In the joint project, MWM and WTZ examine further optimizations of the generator sets, e.g. through carbon reduction, efficiency increase, use of alternative fuels, reduced emissions, use of exhaust heat, a longer useful life, and hydrogen-only operation.
Hydrogen—A Key Element on the Path to Reliable, Clean Distributed Energy Generation with Gas Engines
The analyses conducted by the project partners MWM and WTZ focus on the effects of different levels of hydrogen admixture in the natural gas grid. The research also includes detailed examinations of the consequences in terms of the engine component maintenance intervals and the life span by means of long-term tests. "Distributed energy generation with gas engines is already playing a key role in attaining the federal government's climate targets. In a reliable and flexible way, it balances fluctuations in the availability of wind and solar energy. Through the use of hydrogen, our industry will deliver an even more significant contribution to the reliable supply with clean energy", says Will Easley, Engineering Manager of MWM, summarizing the research project.
MWM Hydrogen Power—Energy Generation of Tomorrow with Hydrogen
By developing and launching solutions that enable the admixture of hydrogen, Caterpillar Energy Solutions presents new opportunities in the important field of climate-friendly fuels under the MWM brand. With its range of gas engines and products that allow the use of hydrogen, Caterpillar Energy Solutions supports its customers in switching to other fuels, increasing the operational efficiency, and reaching and fulfilling climate goals. With its MWM brand, Caterpillar Energy Solutions is also a member of Allianz Wasserstoffmotor e.V. (Hydrogen Engine Alliance), which promotes climate-neutral mobility and generation of green power with hydrogen engines.
Further information:
Contact Media
Aljoscha Kertesz
Manager Communications
T +49 6 21/3 84 – 87 48
E press@mwm.net
Frank Fuhrmann
Online Editor
Member of DPV / German Press Association
T +49 6 21/3 84 – 86 33
E press@mwm.net