MWM container cogeneration plant in Ireland
Mannheim, August 20, 2013
Edina, MWM's exclusive distributor for Ireland and the UK, uses fully containerised gas engines from MWM in three high profile CHP projects, which the company recently won.

Cogeneration container with MWM TCG 2020 V12 gas engine
With a total of five units ranging from 400 kWe to 1,200 kWe, the MWM gas engines will be supplied to CHP plants at Queens's University Belfast, Whiteriver Landfill Site at Collin, Co. Louth, and at Altnagelvin Hospital.
Queen's University Belfast

Queen's University Belfast is one of UK's leading research intensive universities. It selected Edina to implement two CHP units. They will be powered by one MWM gas engine TCG 2016 V16 C with an output of 800 kWe and one TCG 2020 V12 with an output of 1200 kWe respectively.
Whiteriver Landfill Site at Collin, Co. Louth

At Whiteriver Landfill Site, the landfill gas had previously been subject to useless combustion. It will hence be used to generate 1.4 megawatts of power to be fed into the national grid. The power generation plant will be equipped with two fully containerised MWM landfill gas generators.
Altnagelvin Area Hospital

Altnagelvin Area Hospital serves as an acute care hospital with a 24-hour emergency department and offers one of Northern Ireland's five designated cancer units. It will have a containerised 400 kWe CHP unit installed, especially designed to run at an extremely low noise level.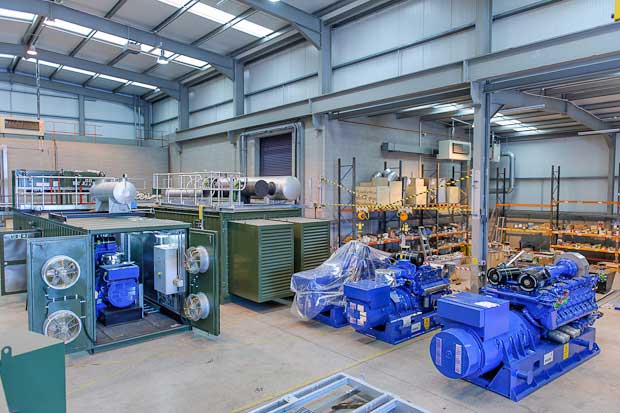 Edina manufacturing facility
Please retrieve more in-depth information in the full news report published in trade magazine "The Sustainable Ireland Magazine" on June 6, 2013:
"Edina continues with winning ways in the growing Irish gas generator and CHP markets" (PDF, 217KB)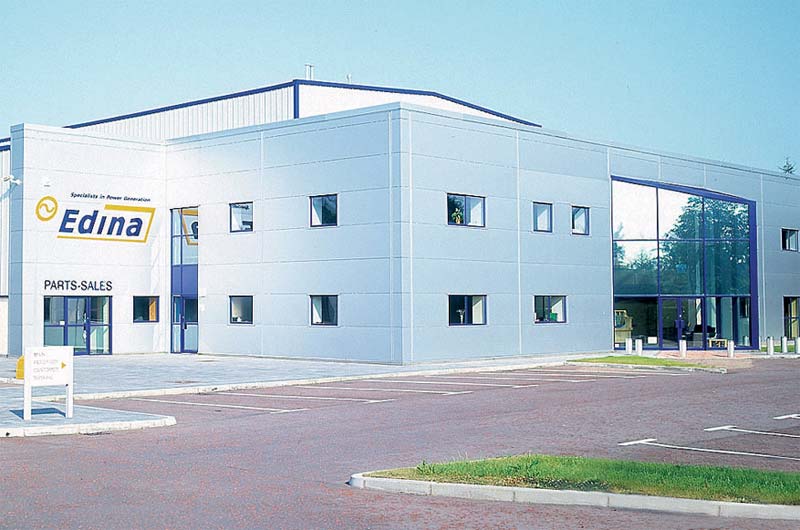 Photos: Edina
Further information
Contact Media
Aljoscha Kertesz
Manager Communications
T +49 6 21/3 84 – 87 48
E press@mwm.net
Frank Fuhrmann
Online Editor
Member of DPV / German Press Association
T +49 6 21/3 84 – 86 33
E press@mwm.net