MWM Distributor MKS Group of Companies Completes Innovative Power Plant Solution with MWM TCG 2032 Gas Engine for Enterprise NLMK Ural
Mannheim, February 12, 2020
In November 2019, MWM distributor MKS Group of Companies together with the MWM specialists successfully completed commissioning of the generating equipment at the power plant for NLMK Ural (NLMK Group), one of Russia's largest enterprises, at its production site in Nizhniye Sergi, Sverdlovsk region. Design, equipment supply, construction, installation and commissioning of the power plant were completed by MKS Group of Companies within twelve months from laying the foundation to commissioning.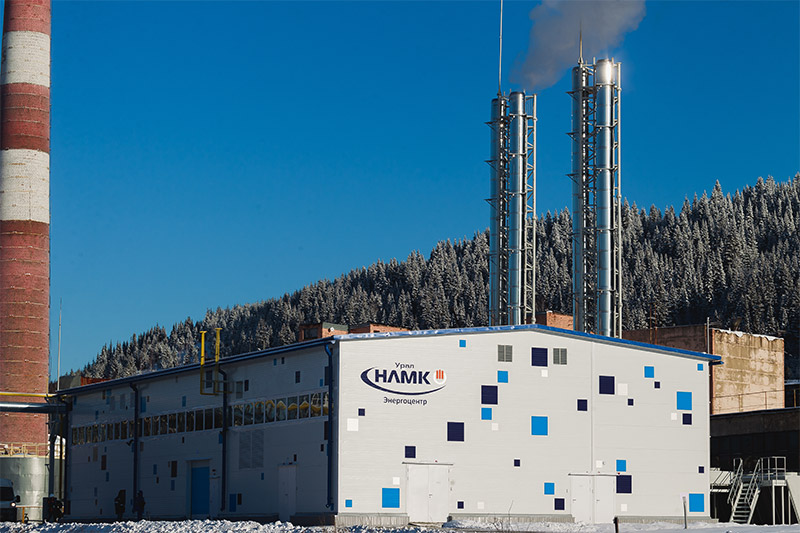 NLMK Ural is one of the major Russian manufacturers of blanks and rolled steel. NLMK Ural's production cycle includes processes ranging from steelmaking to manufacturing finished long steel products. Every year NLMK Ural produces more than four million tons of long steel products. (Photo: provided by the press service of the MKS Group)
New Power Plant Enables Complete Covering of the Production Site's Heat Consumption and 50 Percent of Electricity Consumption
The power plant functions in cogeneration mode with simultaneous power and heat production. The energy complex houses an MWM TCG 2032B V16 gas engine and three gas fired hot-water boilers of 7 MW (megawatts) each. With 4.5 MW general electrical power and 25.5 MW thermal power the power plant became the most powerful gas engine power plant in the Nizhneserginsky district of the Sverdlovsk region. The total efficiency of the installation amounts to 86.5 percent. The power plant completely covers the demand of the production site's heat consumption as well as 50 percent of the electricity consumption. The environmentally friendly power plant will also decrease the greenhouse emissions of the NLMK Ural enterprise by 4,000 tons per year.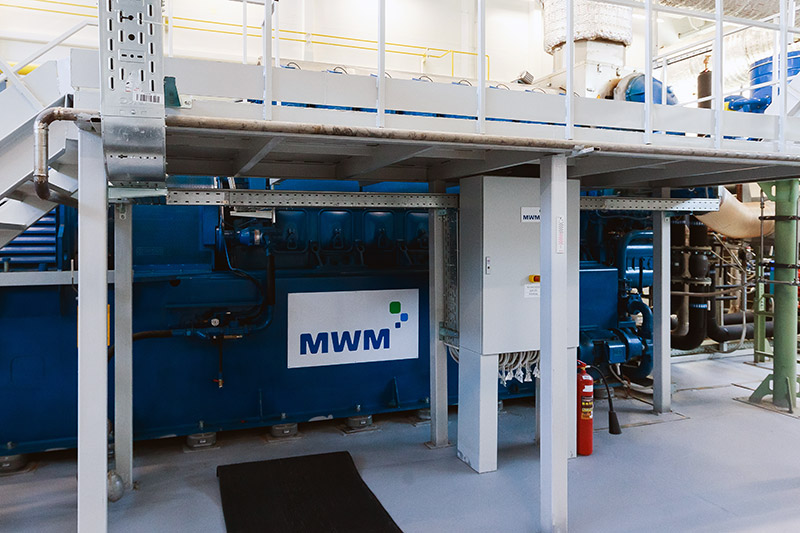 The installed MWM TCG 2032B V16 gas engine of the NLMK Ural power plant in Nizhniye Sergi, Russia, produces an electrical output of 4.5 MW and, together with the gas fired boilers, 25.5 MW thermal power. (Photo: provided by the press service of the MKS Group)
Reduced Production Costs and a Short Payback Period
The opening ceremony of the power plant took place on November 14th, 2019. During the ceremony the power plant was set into operation from the control center. "The cheap electrical output and thermal power produced by the MWM TCG 2032B V16 engine allows us to significantly reduce the production costs", says Roman Panteleev, Chief power engineer of NLMK Ural. "The work was well-organized and coordinated, the generating equipment was constructed in a short time". According to calculations, the payback period of the energy center will be three years.
You can find more information and insights in this video of the opening ceremony of NLKM Ural in Nizhniye Sergi.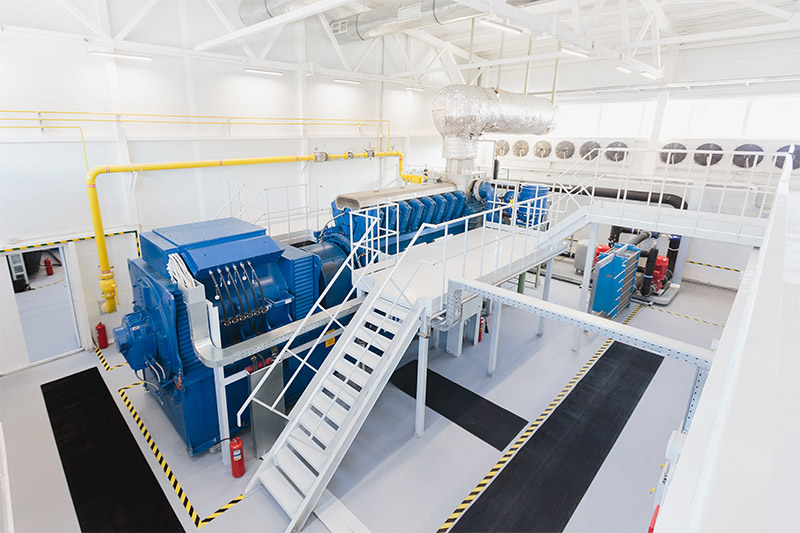 Glance into the brand new energy center of the steel production company NLMK Ural with the MWM TCG 2032 gas engine. (Photo: provided by the press service of the MKS Group)
Further information:
* Attention, link to external website: Please note that you will be directed to an external website by clicking on this link. There, the privacy policy of the service provider applies and cookies may be set. For more information, please visit: https://policies.google.com/privacy?hl=en
Contact Media
Aljoscha Kertesz
Manager Communications
T +49 6 21/3 84 – 87 48
E press@mwm.net
Frank Fuhrmann
Online Editor
Member of DPV / German Press Association
T +49 6 21/3 84 – 86 33
E press@mwm.net