1985
Controlling on Edge: Engineering Costs Not Considered?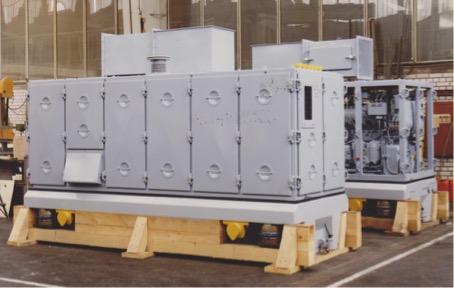 TBD 604 Board Generator Sets for the Fleet Service Ships of the German Marine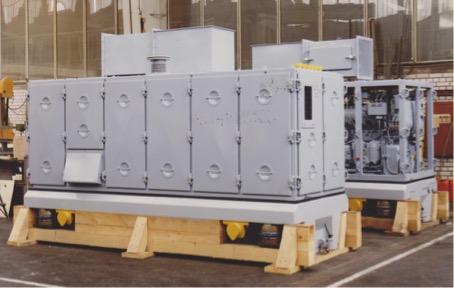 A Special MWM Moment of Volker Präfke
In 1982, I joined Motorenwerke Mannheim AG. Previously, I had already worked for an engineering office in Hamburg for a number of years. Back then, MWM was looking for an employee in the field of "Public Orders". So, I applied, and I immediately got the job. My new workplace was the Hamburg office on Neuhöfer Damm.
The city on the waterfront was a good location for the business, as the shipyards were working on the "Fleet Service Ships" project of the German marine. To secure this prestigious contract, MWM offered two TBD 510 L8 units as main engines and sound-insulated TBD 604 board generator sets. Naturally, renowned competitors such as KHD in Cologne and MTU in Friedrichshafen also entered the race. Once the shipyard had been selected, the negotiations with Flensburger Schiffbau-Gesellschaft (FSG) began. Soon, it became clear that the three planned ships were to be equipped with medium-speed diesel engines, so MTU was out of the race. KHD offered two SBV 16 M 628 engines. With regard to the board generator sets, MWM led the race. Thus, the engines of the TBD 604 series were built at Süddeutsche Bremsen AG in Munich, Germany. The sale took place via MWM.
In 1985, however, KHD took over MWM. The new masters stopped the sales activities for the TBD 510 L8. Nevertheless, the TBD 604 board generator sets remained in the race. Ultimately, FSG awarded us the contract for the main engines and the generator set engines.
While processing the order, my phone rang. "You need to come over to headquarters. There are issues that need to be clarified!" Thus, I was summoned to Mannheim to render an account of the calculation of the board generator sets. The SBV 16M 628 had been calculated by KHD. Now, this suddenly caused irritation. KHD controlling told me that in my calculation, they had not been able to spot any engineering costs, so they wanted to know if and how I had taken them into consideration in the overall calculation. The question as such was justified. After all, the engineering overhead for these special board generator sets was considerable, but these costs did not appear anywhere. Nevertheless, I was lucky. At the time the quotation had been submitted, MWM had not yet joined KHD. Rather, the price had been quoted by Süddeutsche Bremsen AG, Munich. The incurred engineering costs had already been accounted for in Munich under a special agreement. So everything was OK. For a long time, the controllers didn't like me, but they couldn't pinpoint any neglect on my part.
MWM Geschichte. Zukunft braucht Herkunft.
Mehr zur Geschichte des Unternehmens und der Marke MWM und der Erfahrung in der Entwicklung und Optimierung von stationären Gasmotoren.
Read more
Source
Image: Sound-insulated TBD 604 board generator sets with concrete foundation, Volker Präfke