Energy Center and Design Object: MWM Distributor Edina Delivers Third MWM Gas Engine for Power Supply of University of York
Mannheim, November 15, 2022
The University of York has received its third MWM gas engine in a special "package": an acoustically attenuated container with detailed visuals on the outside. The MWM TCG 3020 V20 is part of the university's energy center, which supplies the campus with power. The engine was delivered and installed by the UK and Ireland MWM distributor Edina.
Decentralized, Sustainable Energy Generation on Site
The new combined heat and power plant with the MWM TCG 3020 V20 gas engine supplements the two existing CHP plants on the campus, which had also been installed by Edina. The new CHP plant with its output of 2.3 MWel is to go live at the end of this year. The first CHP plants with two MWM TCG 2020 V16 gas engines have been generating power since 2020. Each of the units delivers an output of 1.56 MWel. The MWM gas engines are fueled by natural gas. The CHP plants are backed by an 850-kWel biomass boiler near the Heslington East campus, which delivers about 7,000,000 kW/h of heat energy and can be operated with wood chips and pellets.
Apart from increasing the energy efficiency of the University of York, the new CHP plant makes the energy supply on site even more sustainable. Together, the three CHP plants deliver a total output of 5.4 MWel, supplying the campus and surrounding buildings with energy.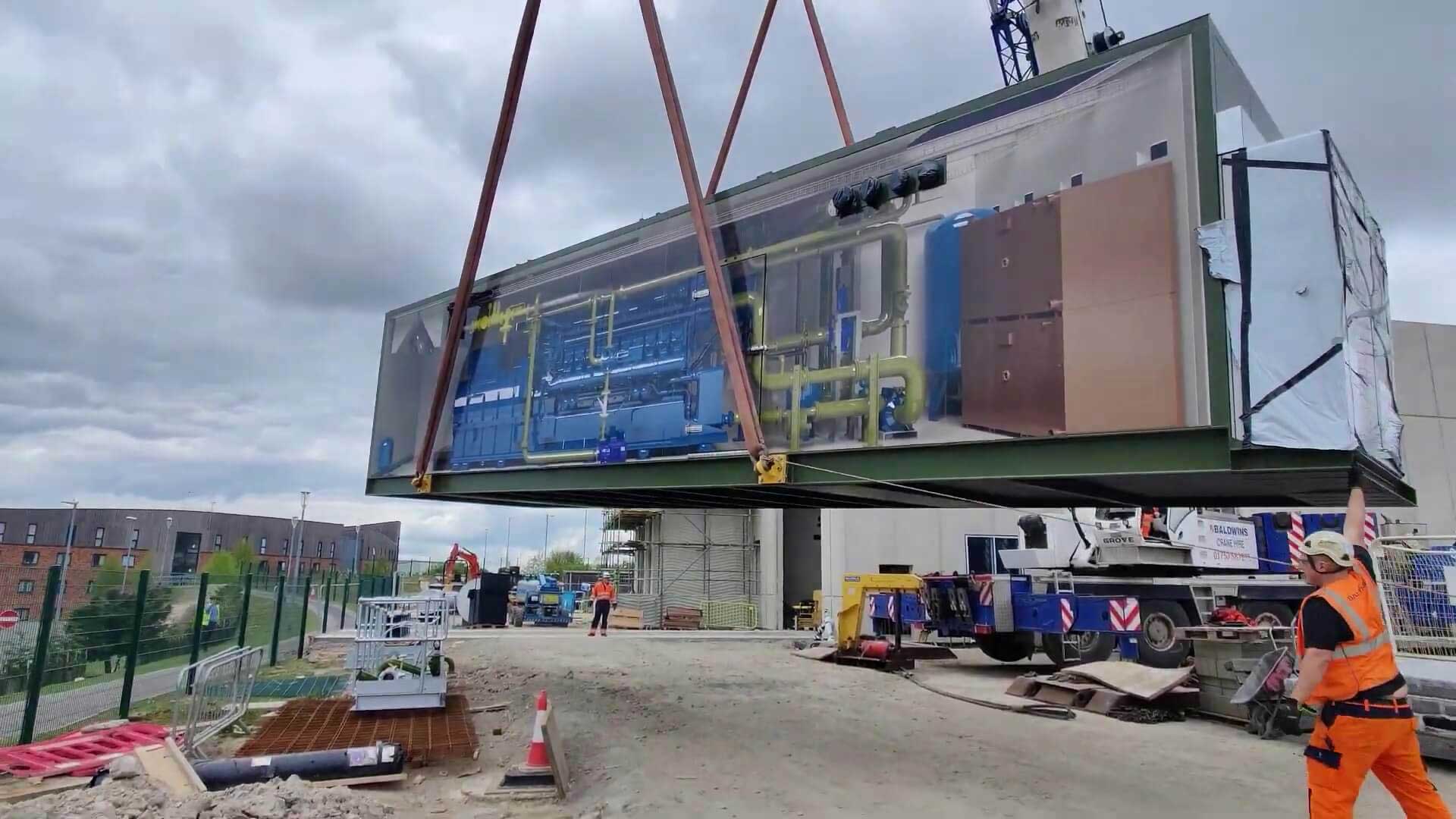 Container Design Visualizes MWM Gas Engine
A special feature of the CHP plant is the design of the container encasing the MWM TCG 3020 V20 gas engine. Adam Bloom, Head of Sales, Edina, explains: "This project is unique in the way we created bespoke artwork around three sides of the container perimeter to visualize the internal components and workings of the CHP plant. This requirement forms part of an expansive learning initiative designed to engage the university students and staff on the energy-efficient technologies powering their campus and facilities whilst educating the university's engineers of tomorrow."
Following the plant go-live, Edina will also take care of the long-term supervision in order to ensure smooth operation and energy availability of the plant.
Flexible Deployment, High Efficiency
The versatile MWM TCG 3020 gas engine effectively balances efficiency and reliability. With its output range from 1,380 to 2,300 kWel, the series is suitable for various application scenarios and gas types, such as natural gas, biogas, APG, and propane gas. Besides excellent efficiency levels, the gas engine stands out with low operating costs, high profitability, and maximum availability.
Further information:
Contact Media
Aljoscha Kertesz
Manager Communications
T +49 6 21/3 84 – 87 48
E press@mwm.net
Frank Fuhrmann
Online Editor
Member of DPV / German Press Association
T +49 6 21/3 84 – 86 33
E press@mwm.net