Flex Power Plant for Conrad Energy with 10 MWM TCG 2020 V20 Gas Engines Ensures Grid Stability through Flexible Reserve Balancing Generation
Mannheim, September 1, 2021
Edina, the official MWM distributor in the UK and Ireland, has rolled out a new project for flexible distributed power generation. Conrad Energy, one of the largest independent power producers in the UK, has been provided with a flexible 20-MW power plant equipped with 10 MWM TCG 2020 V20 gas engines. The objective of the power plant is to ensure grid stability in the event of fluctuations in the national power grid by providing balancing power generation caused by renewable generation technologies.
Power Grid Balancing in the Event of Supply Shortages
The gas-fired power plant for flexible energy supply is based in Blackpool, UK, and comprises 10 MWM TCG 2020 V20 gas engines with an output of 2 MW each. The containers of the Bispham Flexible Generation project are sound-insulated. Additionally, the coolers were installed close to the ground in order to meet the requirements of the noise specification. The flexible 20-MW power generation system was planned, delivered, checked, and commissioned by the MWM distributor Edina. Henceforth, the new power plant of Conrad Energy will generate power in the event of fluctuations and malfunction of the national power grid, continually supplying almost 11,000 local homes with power even in the event of operational disruption.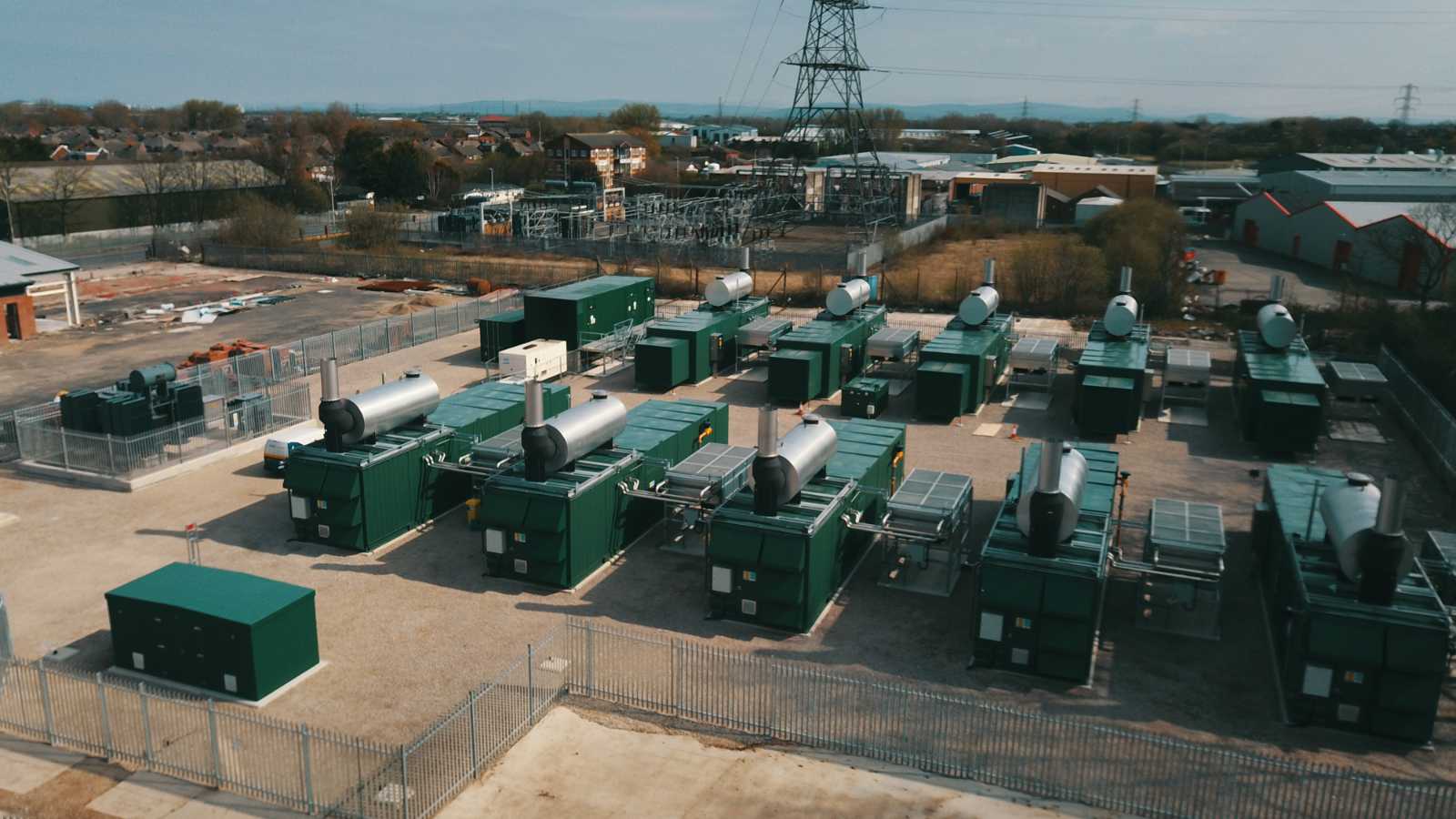 Flexible Power Plants to Cover the Growing Demand for Energy
Thanks to the flexible operation of the power plant, any demand and supply fluctuations can easily be balanced. In contrast to base load power plants that run continually, the purpose of Bispham Flexible Generation is to supply the UK grid with power for about 2,000 hours a year during times of system stress, e.g. when the weather conditions prevent the generation of power from renewable energy sources. In view of the closure of large, central coal power plants and the increase in renewable energy generation, flexible power plant projects such as Bispham Flexible Generation play a significant role in covering the growing demand for energy around the globe.
The MWM TCG 2020 gas engines are custom-tailored to the challenges of a dynamic market setting. The MWM gas engines in the output range from 1,000 to 2,000 kWel fulfill the elevated requirements of a broad application spectrum and ensure efficiency, reliability, flexibility, environmental compatibility, low TCO, and high profitability.
Further information:
Contact Media
Aljoscha Kertesz
Manager Communications
T +49 6 21/3 84 – 87 48
E press@mwm.net
Frank Fuhrmann
Online Editor
Member of DPV / German Press Association
T +49 6 21/3 84 – 86 33
E press@mwm.net