Indonesian Summarecon Group Deploys MWM TCG 2020 V20 Gas Engines for Optimum Operation of Shopping Mall in Serpong
Mannheim, January 13, 2022
Pt. Summarecon Agung Tbk ("Summarecon") founded in 1975 established itself for developing and building real estate. Over the decades, Summarecon has acquired the reputation of a leading real estate company in Indonesia, especially with respect to the development of urban neighborhoods. Summarecon uses a total of four MWM gas engines for the energy supply of its shopping centers in the Serpong-Tangerang region. In early 2019, the Summarecon Group decided to replace two of the old engines with two new, powerful MWM TCG 2020 V20 gas engines for the operation of the shopping mall in Serpong.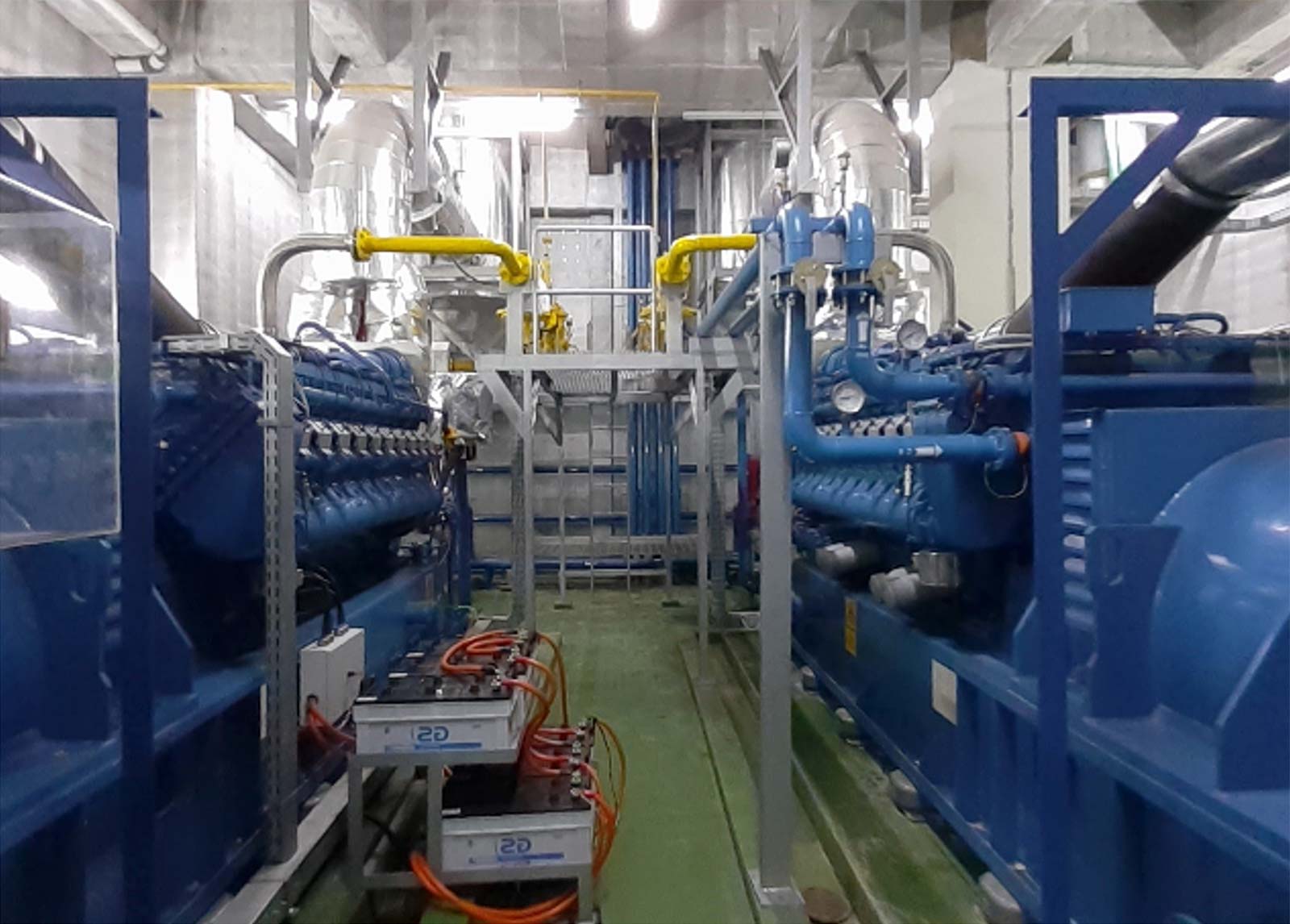 Use of Trigeneration for Air-Conditioning
In view of the good experiences Summarecon had made with MWM gas engines in terms of quality, reliability, and low maintenance costs, the company again opted for MWM engines. The two new TCG 2020 V20 gas engines went live in early 2020. The engines were installed by the Indonesian MWM distributor PT. Kaltimex Energy. Apart from the power supply of the shopping mall with MWM gas engines, the exhaust heat from the engines is used for air-conditioning the mall with absorption chillers. The absorption chillers get the heat from the combined heat and power (CHP) plant and operate on the basis of a thermal compressor. Apart from air-conditioning buildings, trigeneration solutions with absorption chillers can also be used for the industrial cold storage of products.
MWM TCG 2020 Gas Engines Deliver High Efficiency
MWM TCG 2020 gas engines, whose output ranges from 1,000 to 2,000 kWel, are custom-tailored to the challenges of a dynamic market setting. The models of the series meet the requirements of a broad application spectrum and ensure efficiency, reliability, flexibility, eco-compatibility, low TCO, and high profitability. Moreover, the MWM TCG 2020 V20 gas engines are optimized for high total efficiency levels.
Further information:
Contact Media
Aljoscha Kertesz
Manager Communications
T +49 6 21/3 84 – 87 48
E press@mwm.net
Frank Fuhrmann
Online Editor
Member of DPV / German Press Association
T +49 6 21/3 84 – 86 33
E press@mwm.net