Modernization of CHP Plant in Polish Coal Mine: MWM TCG 2032 V16 Gas Engines Generate Energy from Mine Gas
Mannheim, June 29, 2021
PGNiG TERMIKA Energetyka Przemysłowa S.A. is a part of PGNiG TERMIKA Group. The Company is a leader in the field of energy management of methane demethanization of mines (70 million m³/year) for the purposes of electricity production, heat and cold in cogeneration and trigeneration for the needs of mines of Jastrzębska Coal Company and inhabitants of Jastrzębie-Zdrój and surrounding areas. To make the energy generation of the heat and power supply company even more efficient, the Polish MWM Distributor Centrum Elektroniki Stosowanej CES Sp. z o.o modernizes the company's CHP plant in "Pniówek" coal mine. Centrum Elektroniki Stosowanej has been a partner of MWM for 15 years in the field of commercial and service services and has implemented over 130 CHP projects in a turnkey system for industry, biogas plants, sewage treatment plants, heating plants, and landfills. Within the scope of the project, two MWM TCG 2032 V16 gas engines with a total electrical output of 8 MW will be installed. The first engine of the two TCG 2032 engines is scheduled to go into operation at the end of July, the second engine ist scheduled to go into operation in November this year. The CHP plant is located next to the "Pniówek" coal mine in southern Poland (in Silesian district).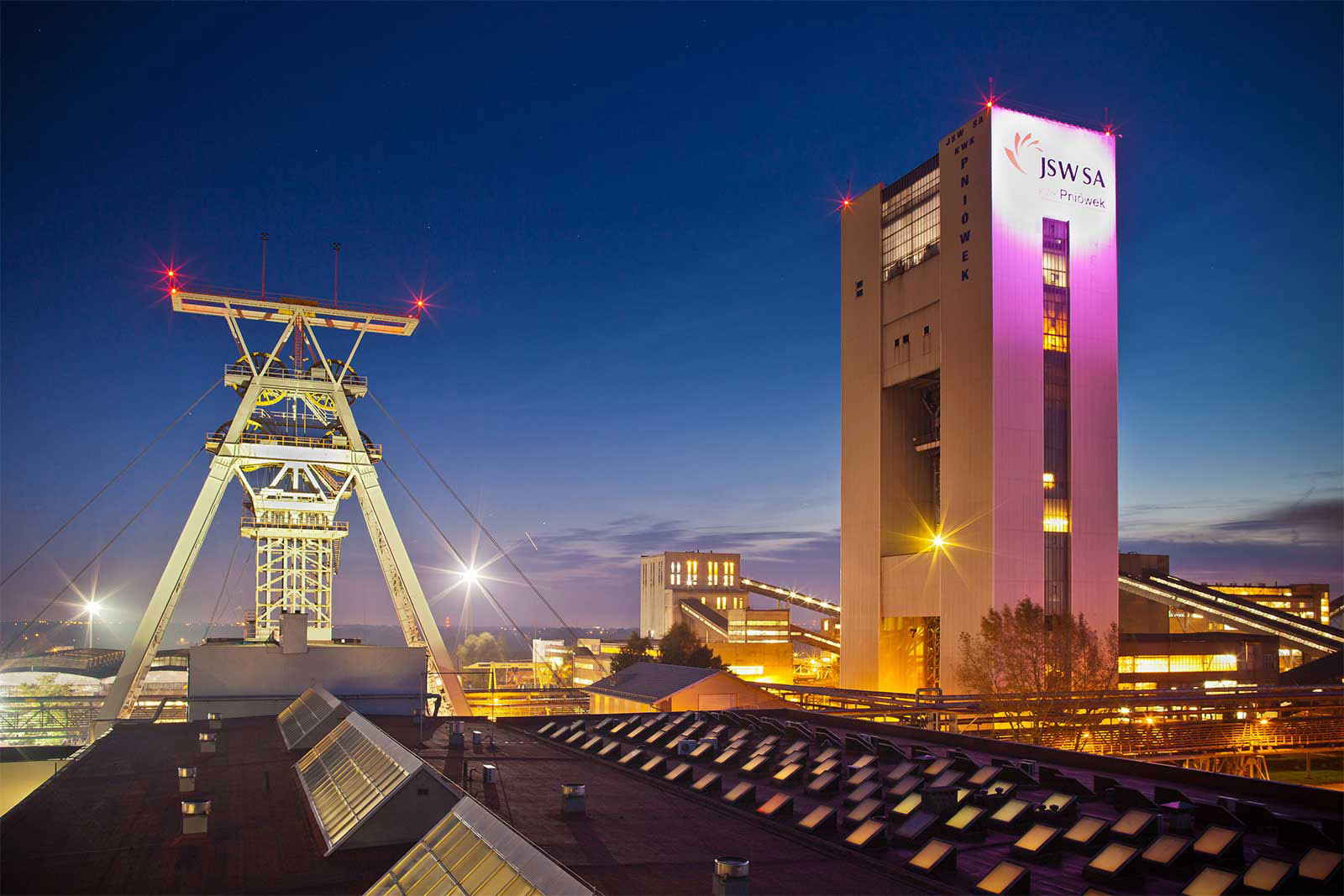 Replacement of the Old Gensets after 20 Years of Operation
The two MWM TCG 2032 V16 gas engines replace the two MWM TBG 632V16 gensets that had been in operation since 2000. The new powerful TCG 2032 V16 engines each have an electrical output of 4,000 kW and a thermal output of 4,200 kW. The gas engines generate energy from mine gas. Due to their high methane content of 30 to 95 percent, CBM (coal bed methane), CMM (coal mine methane), and AMM (abandoned mine methane) are suitable for transformation into energy in gas engines. The modernized CHP plant will be included in the digital control system of PGNiG TERMIKA Energetyka Przemysłowa SA.
Centrum Elektroniki Stosowanej has already signed the next contract with PGNiG TERMIKA Energetyka Przemysłowa for the turnkey implementation of CHP plant based on two units with an electric capacity of 2,000 kW each located at "Zofiówka" coal mine in Jastrzebie-Zdrój.
Climate-Friendly Transformation of Methane into Energy via CHP
Mine gas is a type of gas that is released in the course of coal mining and that mainly consists of methane. Through the use of mine gas for energy generation purposes, methane can be transformed into useful energy instead of being released into the atmosphere, where it would damage the environment. During the combustion, the methane is transformed in such a way that it is up to 25 times less damaging to the environment than conventional methane. Up to 90 percent of the energy tied up in the methane can be transformed into heat and power via cogeneration. The generated heat can be fed into a local and district heat grid that supplies the population in nearby regions with energy.
MWM TCG 2032 V16 Gas Engines for Quick Ramp-up
The MWM TCG 2032 gas engines, whose output ranges from 3,000 to 4,500 kWel, are custom-tailored to the challenges of a dynamic market setting. The engines ensure reliability, flexibility, efficiency, and a high level of eco-friendliness along with low life-cycle costs. Thus, they fulfill the elevated standards of a wide application spectrum, while providing a high level of profitability. Additionally, TCG 2032B V16 gas engines feature a fast ramp-up option.
Further Information:
Contact Media
Aljoscha Kertesz
Manager Communications
T +49 6 21/3 84 – 87 48
E press@mwm.net
Frank Fuhrmann
Online Editor
Member of DPV / German Press Association
T +49 6 21/3 84 – 86 33
E press@mwm.net