MWM Presents New Product Video about MWM Remote Asset Monitoring (RAM)
Mannheim, April 6, 2021
A technical 3D replica, multimedia projector images, and slider rides are the main style elements of the new product video about the digital MWM Remote Asset Monitoring (RAM) system for combined heat and power (CHP) plants. The video gives the viewer detailed insight into the functionality and services of the RAM system. The video project was drafted and rolled out in collaboration with the Mannheim-based film agency Motionplan.
Detail-Rich Animation of the RAM Interface
In the video with its numerous animations, David Egle of Service Business Development at Caterpillar Energy Solutions introduces viewers to the digital MWM service tool. The moderator's narrative is backed by animated presentations that are repeatedly shown and mixed with real images: "When developing the RAM interface for the video, it was quite challenging to make sure that it resembles the original as closely as possible, while not delivering a mere copy of the platform", explains Marcus Seip, Managing Director of Motionplan. "Another important aspect of the drafting was to plan and render 3D animation parts in such a way that they blend in with the real images in a natural and harmonious way in the film without looking strange." The entire video production was filmed within one day in the visitor center on the company's premises in Mannheim. "The implementation of the entire project including the drafting, the storyboard, the technical animations, and the post-production took a total of four months", reports David Egle.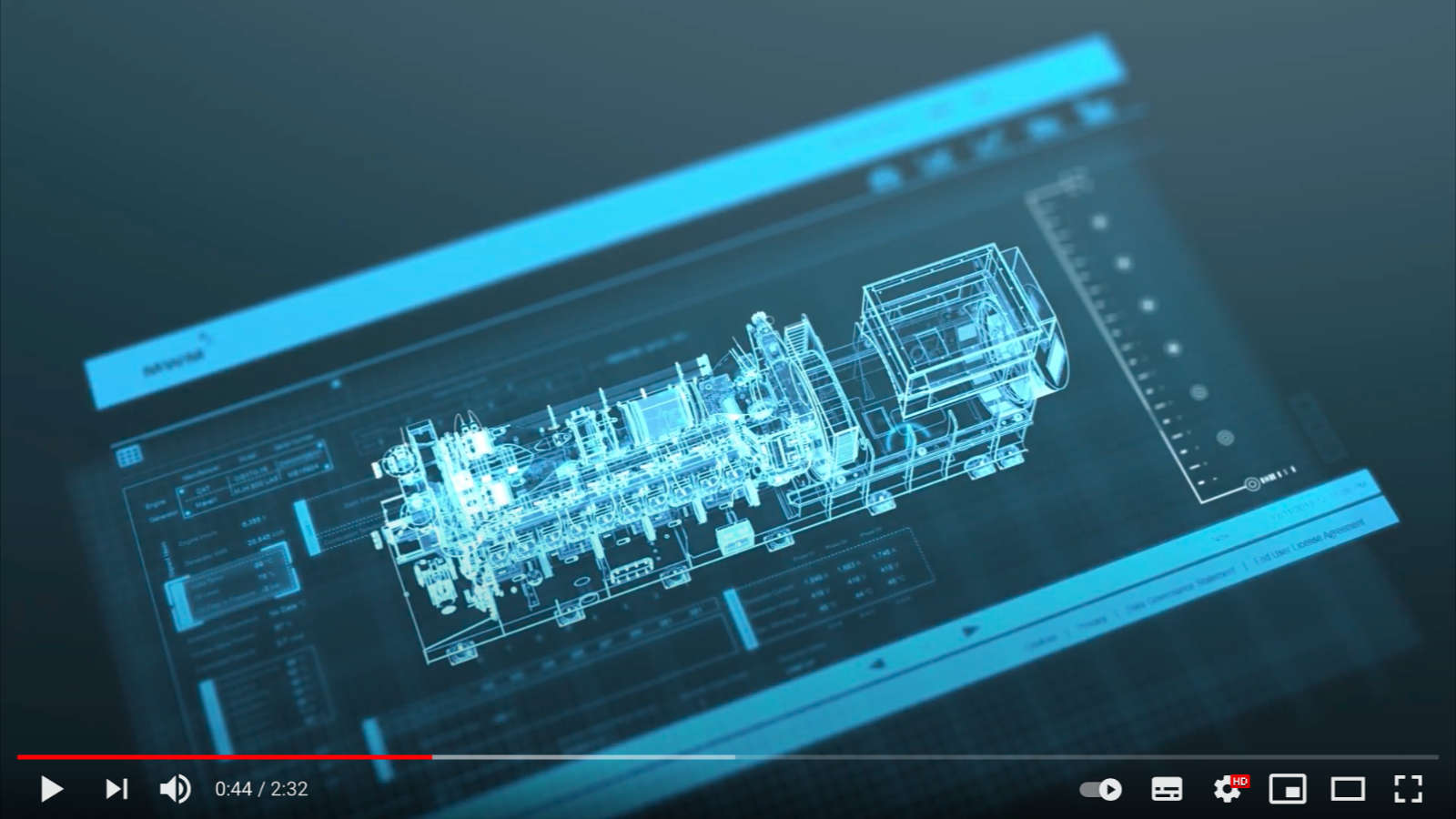 Technical Details for a Better Film Experience
The video is enhanced by various technical details that make the animations stand out more clearly, thereby underlining the functionality and productivity of MWM RAM. For example, the many glass surfaces at the filming locations were used for multimedia projection images of genset components and slider rides to vividly display the moderator. "During the post-production, we paid special attention to the transitions between the individual sequences, which are supposed to support the flow of the clip", explains Frank Fuhrmann, Manager PR and Online Marketing at Caterpillar Energy Solutions. "Even the very subtle elements, such as the alternating flashing of 3D animation elements, e.g. at the beginning of the film prior to the actual animation, make the video more interactive and immerse the viewer in a digital image world."MWM's technically complex, innovative video about the MWM Remote Asset Monitoring (RAM) system highlights the company's high service standards as well as the performance and future orientation of the MWM products and systems. Interested plant operators can thus get a comprehensive overview of the functionality of the online status monitoring system for CHP plants.
Further information:
* If you click on the links listed above, you leave the MWM website and reach the external website of another provider (Google Ireland Limited). The data protection regulations of this provider apply there and cookies may be set by this provider. This is beyond our control.
Further information can be found in our data protection declaration and in the data protection information on YouTube: https://www.google.de/intl/de/policies/privacy
Contact Media
Aljoscha Kertesz
Manager Communications
T +49 6 21/3 84 – 87 48
E press@mwm.net
Frank Fuhrmann
Online Editor
Member of DPV / German Press Association
T +49 6 21/3 84 – 86 33
E press@mwm.net