1934
New Design for MWM RH Diesel Engines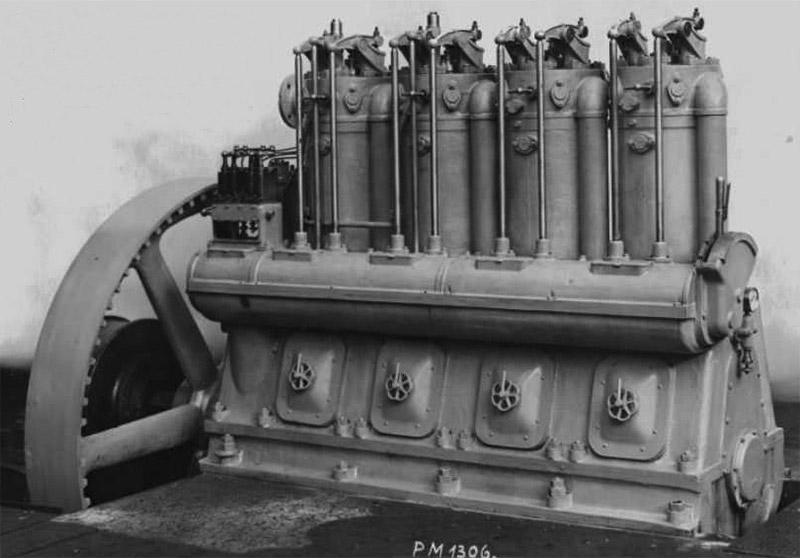 Integrated Injection Pumps and Valve Controls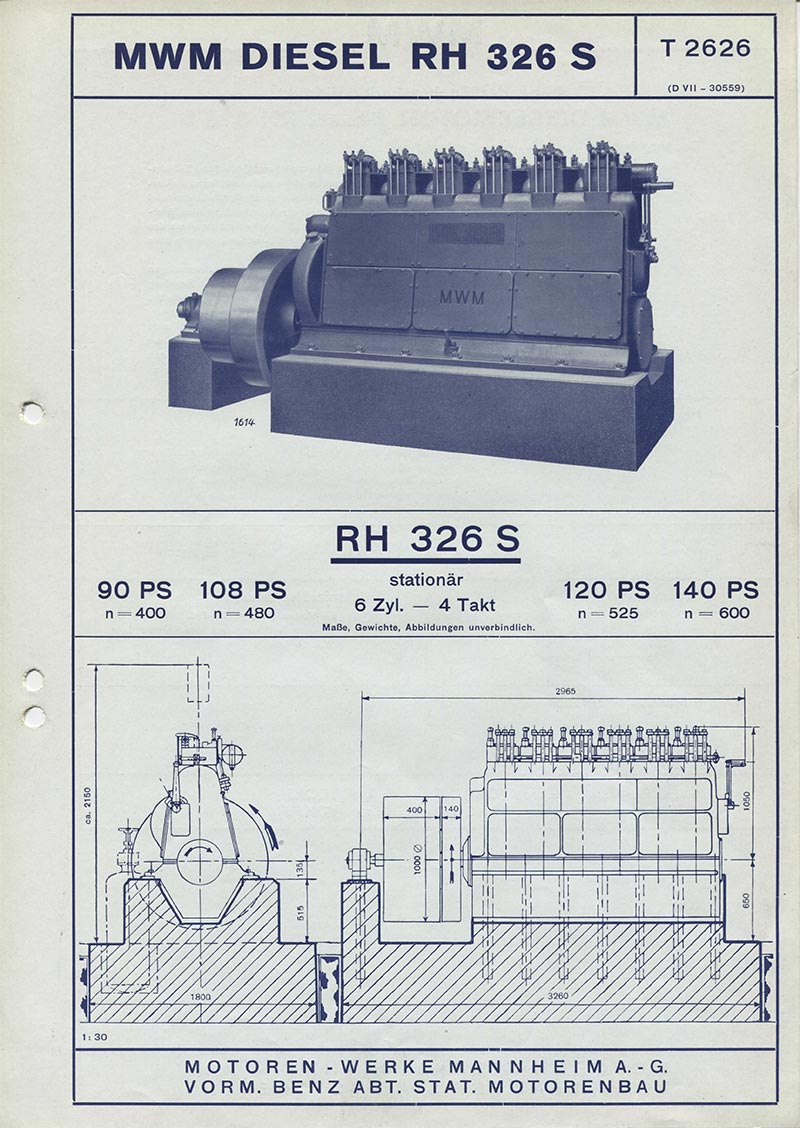 Since the 1920s, the MWM RH diesel engines had followed the same approach, with a lateral camshaft housing in the engines of all sizes. In the 1930s, a new design was introduced for the RH diesel engines, with injection pumps and valve controls integrated in the engine frame. Later on, this concept was also applied to the heavy RH ship engines. In time, the RH engines were redesigned.
MWM History. Future Needs Tradition.
More about the history of the company, the MWM brand and the experience in developing and optimizing stationary gas engines.
Read more
Source
Photograph: Norbert Eisinger