2009
Performance increase and renaming of MWM gas engine series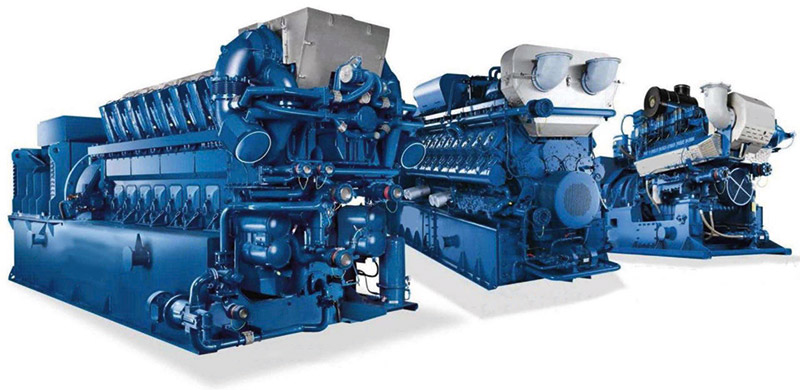 MWM gas engines with improved efficiency
Thanks to technical improvements, the three MWM gas engine series were upgraded with extensive performance boosts starting from 2009. The smallest of the three series, the MWM TCG 2016 (formerly 616) series saw an upgrade of the V8, V12, and V16 cylinder variants to an output of 400, 600, and 800 kW, respectively, and an improved electrical efficiency by 4.3 percent to 42 or 42.5 percent.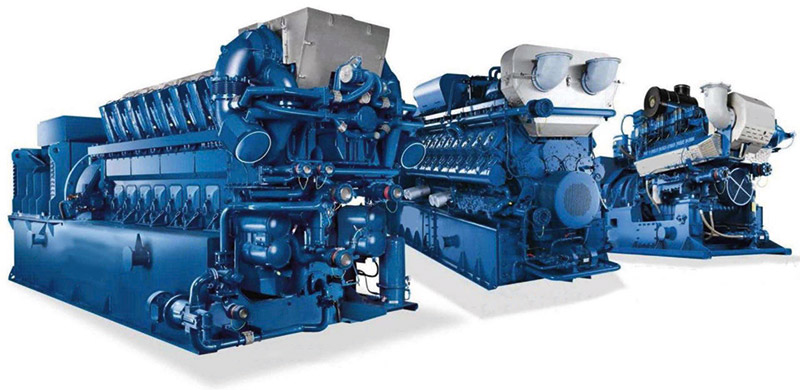 The output of the medium-size TCG 2020 series (formerly 620) with V12, V16, and V20 cylinder variants was stepped up to 1,200, 1,560, and 2,000 kW respectively. Here too, the electrical efficiency was improved by 3.3 percent to approximately 43 percent.
The output and efficiency of the largest gas engines series, the TCG 2032 (formerly 632) series was also improved significantly. For the first time, the V12 variant boasted an electrical output of 3,000 kW, and the V16 variant of 4,000 kW. The electrical efficiency was improved by about 2.4 percent to up to 43 percent. Now, the total efficiency is more than 87 percent.
The designation of the MWM series was also changed from the leading "6" to "20". Thus, the TBG series became the MWM TCG 2016, TCG 2020, and TCG 2032 gas engine series.
MWM History. Future Needs Tradition.
More about the history of the company, the MWM brand and the experience in developing and optimizing stationary gas engines.
Read more
Photo credits:
Source: MWM 150 years anniversary book, page 83