1995
Successful Conversion with MWM TD 226B-4 Diesel Engine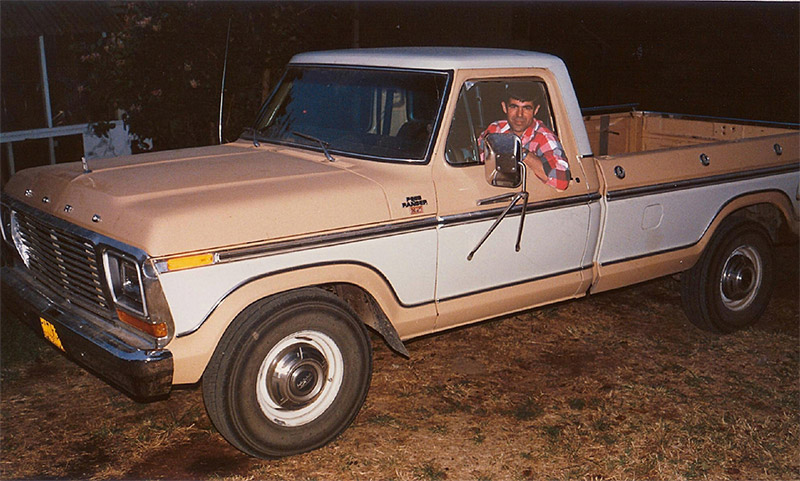 Ford F-250 Pickup Truck Travels 338,000 Miles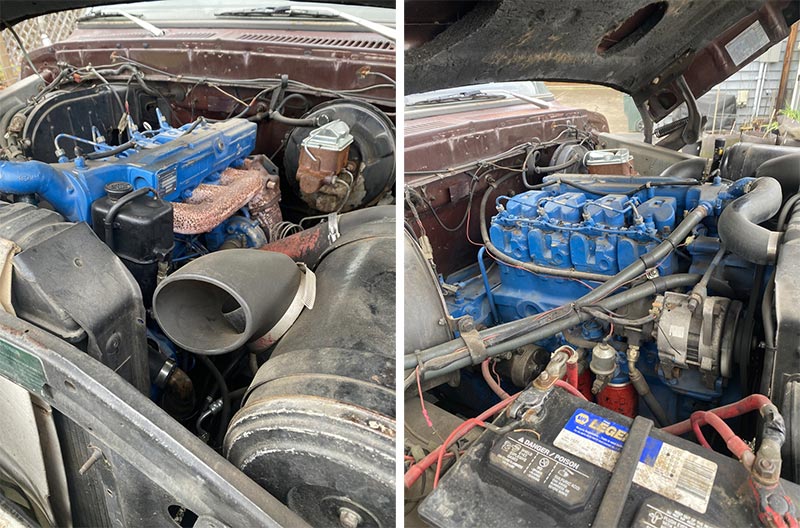 In 1995, an American Ford F-250 pickup truck with a V8 gasoline engine with an output of about 220 hp was to be remotorized with an MWM diesel engine with an output of about 120 hp. The replacement required the injection pump, regulator, and oil sump to be adapted to the vehicle. However, it turned out that the pickup truck's engine compartment was too small for the new engine.
What to do? It soon became clear that the installation would not be possible without removing the fan blades. But how would the pickup truck work without fan blades? The first test run on the freeway at a speed of 60 mph was successful. Further testing showed that a speed of about 75 mph was possible without any cooling problems. In winter, the huge honeycomb radiator even had to be partially covered in order to achieve the operating temperature of the MWM engine.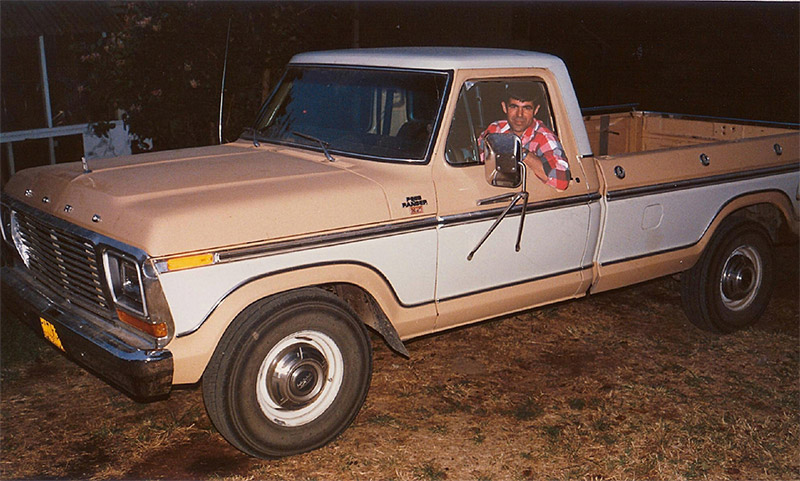 After 27 years and approximately 338,000 miles, the converted Ford pickup truck is still being used for transportation purposes. Except for the feed pump for the diesel fuel, no defects have occurred so far.
MWM History. Future Needs Tradition.
More about the history of the company, the MWM brand and the experience in developing and optimizing stationary gas engines.
Read more
Photo credits:
Photograph 1: Engine compartment of the Ford F-250 pickup truck equipped with an MWM TD 226B-4 diesel engine without fan blades after 338,000 miles (543,000 km), Norbert Eisinger
Photograph 2: Ford pickup truck with MWM diesel engine, Norbert Eisinger