1934
Presentation of New Small MWM Diesel Engines at Leipzig Trade Fair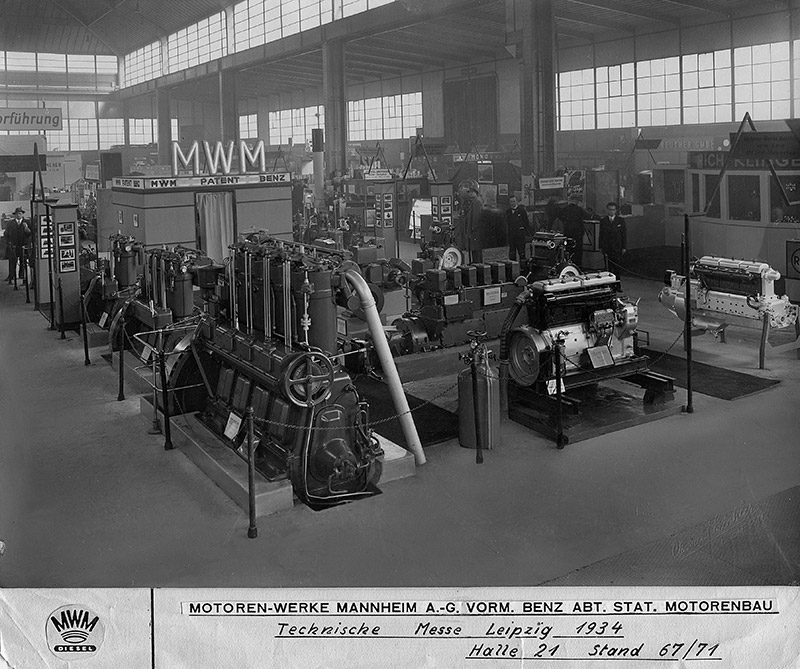 New Design Attracts Attention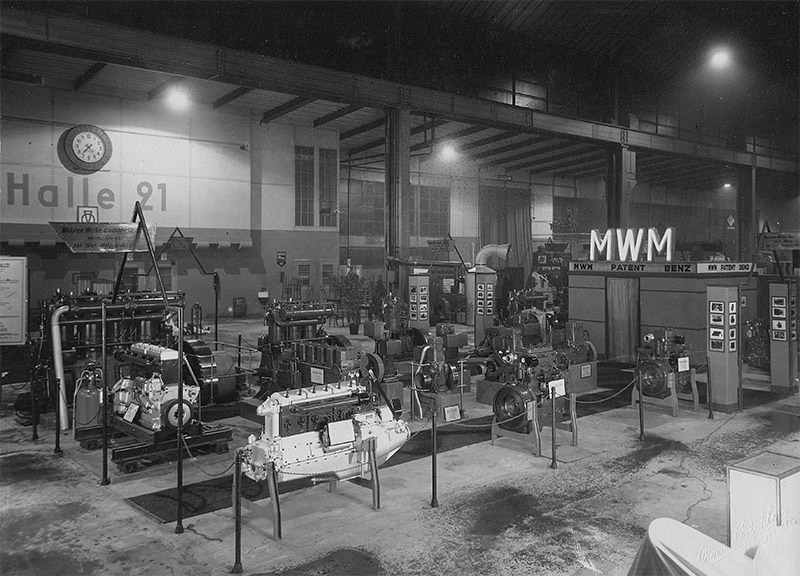 In 1934, MWM introduced its new small diesel engines at the Leipzig trade fair. The new designs that were presented at booth 67/71 in hall 21 attracted a lot of attention. On March 21, 1934, "Neue Mannheimer Zeitung" also featured a report about the new small MWM diesel engines. Based on its long-standing experience and existing patents, MWM in Mannheim designed small four-stroke diesel engines, which were showcased at the Leipzig Trade Fair as one-cylinder models with 5 to 7 hp and as two-cylinder models with 10 to 14 hp. Thanks to the market success of the MWM engines in Germany and other countries, Motorenwerke Mannheim AG's business flourished starting from 1934. At the time, the MWM diesel engines under the Benz patent were produced in the Mannheim and Munich plants. Thanks to the growing sales success, the headcount had already climbed to more than 1,000 by 1934.
MWM History. Future Needs Tradition.
More about the history of the company, the MWM brand and the experience in developing and optimizing stationary gas engines.
Read more